Mini Da Minx, Mary Miss Fairy, BMotion, Toronto Is Broken, and Viper Recordings are heading up the noises in the new area,
"Every year I look forward to the beginning of July to return to play at Bliss - which is in my opinion one of the best festivals I ever played," says Mini Da Mix. "They strike a perfect balance - cutting edge epic lineups and abundance of creativity while preserving an intimate atmosphere, where you could let your teenage kids run free and know they are safe. I am honoured to be part of the Hidden Hedge family and their trust that we will smash it with Mary Miss Fairy accompanied by aerial performers and art installations. Epic is the word that sums it up perfectly! You have to see it with your own eyes"
The Hidden Hedge - a winner of The Association of Independent Festivals' Most Unique Arena award - is described as an "all important pulse of the Blisscamp experience". As well as music, there'll be circus and theatre performances, installations, and lots more centred around a convered Boeing 747 cockpit.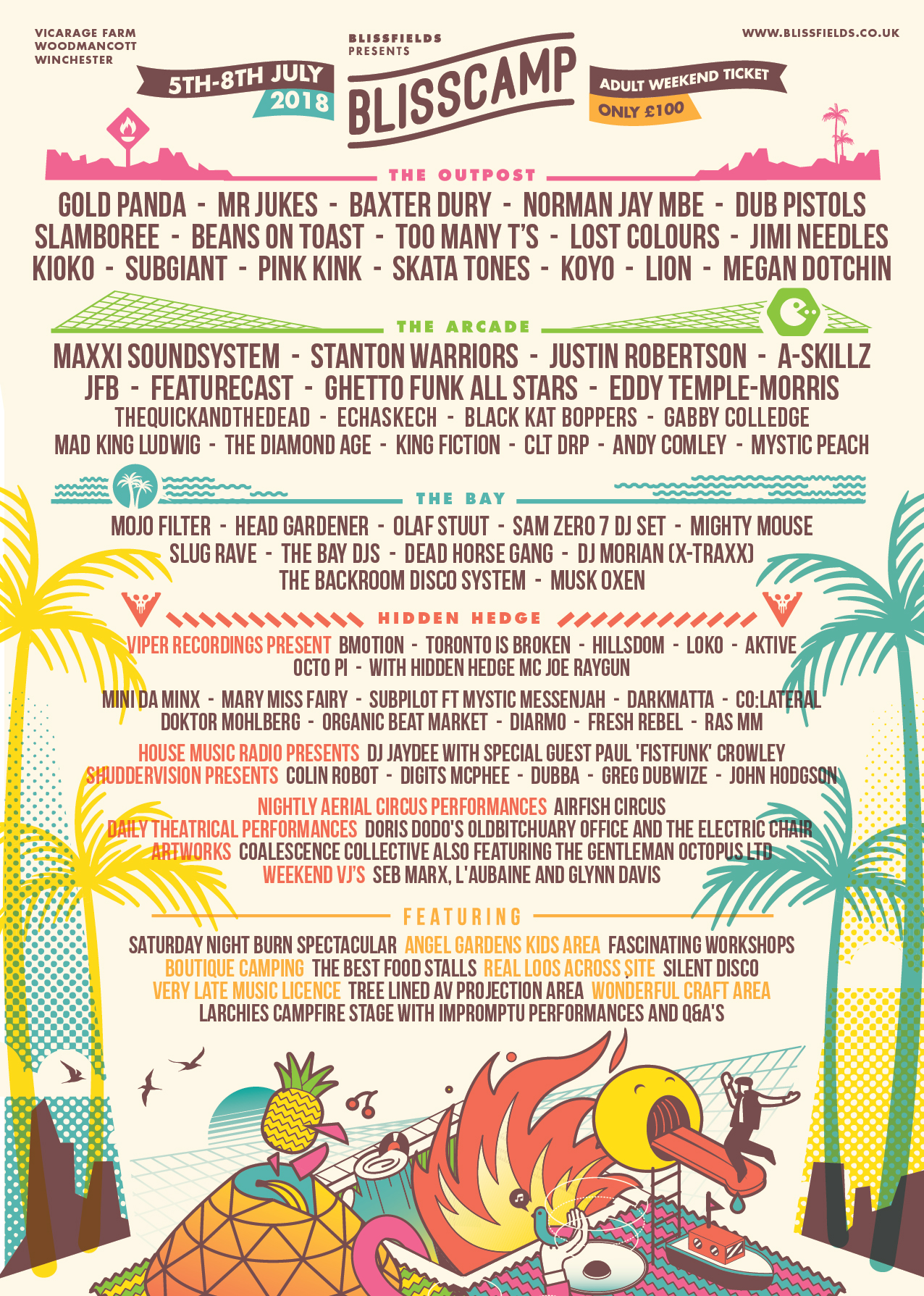 These new names join the likes of Baxter Dury, Mr. Jukes, Pink Kink, Gold Panda, Norman Jay MBE, Too Many T's, and many more.
The intimate (2000 capacity) bash will feature five stages of music, and as well as plenty of lovely noises and sounds, there'll be a "Saturday burn spectacular", a makeshift beach, art installations, Q&As, and plenty of other things to keep you entertained all weekend long.