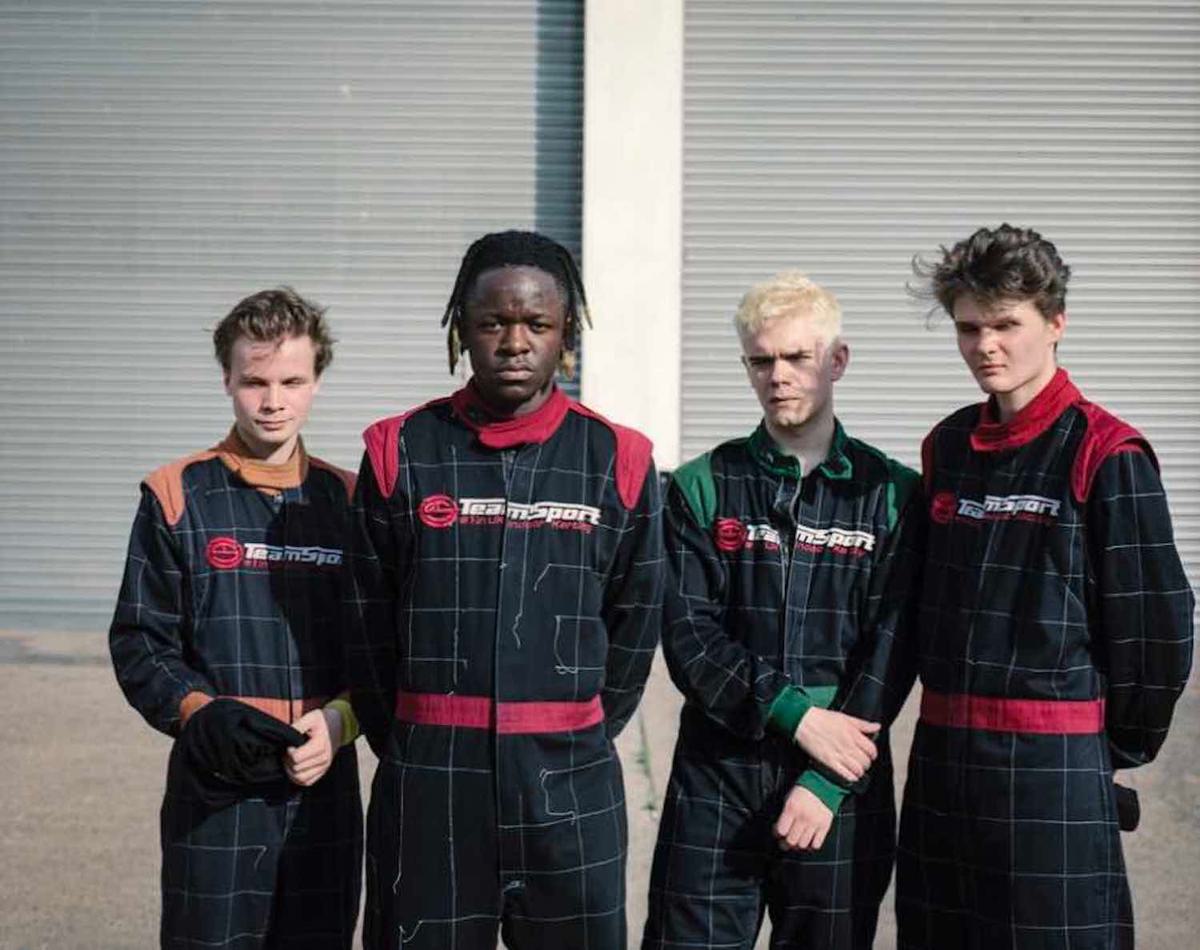 Black Midi give Hackney a tantalising taste of their closely-guarded debut LP
Band-of-the-moment Black Midi brought their frenetic energy to a sold-out crowd at Hackney's EartH last night, just days before the release of their debut album, Schlagenheim.
Bassist Cameron Picton, singer-guitarist Geordie Greep, guitarist Matt Kwasniewski-Kelvin and drummer Morgan Simpson ripped through a 70 minute set of previously-released singles and tracks from the upcoming album.
Previously-released tracks 'bmbmbm', 'Talking Heads' and 'Speedway' got a huge reception from the crowd, but it was on their previously-unheard new tracks where the quartet truly unleashed their showmanship. The intensity of opening album track '953' sent ripples through the crowd, as Simpson's cymbals threatened to fly off their stands and into the audience.
During an extended improvisation section, Greep's haunted wailing gave him the look of a pint-sized Michael Gira, heightened by the Stetson he wore for the entire performance. Album track 'Years Ago' showcased the band's skill for dynamics, flowing effortlessly from hazy sections to breakneck mathy surges. With not a single word spoken to the crowd and no encore, Black Midi left the stage with their shroud of secrecy intact.
The band has spent the last few years raising their profile by word of mouth alone, making a name for themselves through their energetic live performances and a musical style that touches on post punk, 90s math-rock and hardcore punk. For a long time, the only available recordings of the band were poor quality live YouTube uploads from tiny pub gigs.
After signing with Rough Trade Records in January 2019 the band began to release slivers of music before announcing Schlagenheim, much of which is the result of intense jamming sessions.
With London conquered, the quartet are now taking their energetic performance to audiences across the UK, before returning to the capital for a set at Fabric on 23rd October.
Black Midi's Schlagenheim will be released on 21st June 2019 through Rough Trade Records.
Setlist*
953
Talking heads
Speedway
Of Schlagenheim
Ducter
(Extended improv)
Years Ago (extended)
Western
Reggae
Bmbmbm
* This is an approximation - Black Midi, completely unsurprisingly, do not actually use set-lists.