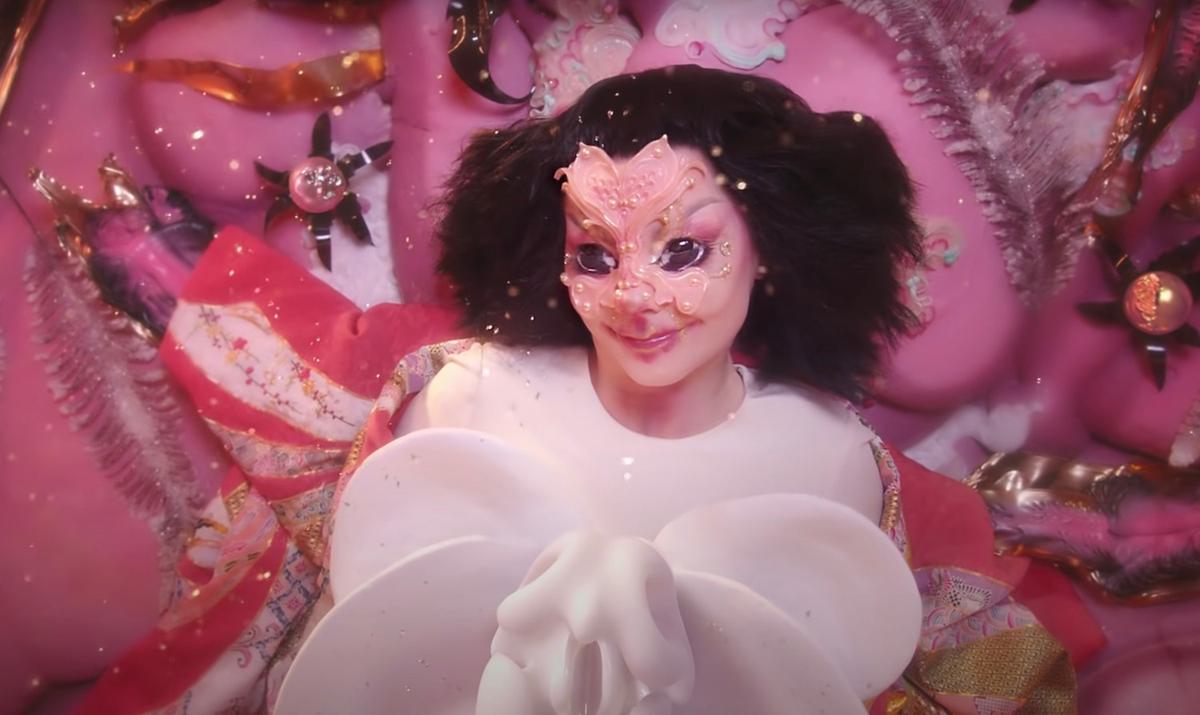 Björk gives update on new album, says it'll "probably come out in the summer"
Björk has discussed her follow-up to 2017's Utopia, revealing that it'll "probably come out in the summer".
The last update Björk gave on her forthcoming album was in October 2021, when she revealed it would suit "people who are making clubs at home in their living room."
Over the past few days two new interviews with Björk were published by The Mercury News and LA Weekly, and she spoke about her follow-up to 2017's Utopia album in both.
While speaking to The Mercury News, Björk said the new album release date "depends on the speed of publishing in 2022. It's sort of out of my hands. But I would say summer. That's a rough estimate."
In her conversation with LA Weekly, Björk discussed the pandemic and how it halted her Cornucopia tour, "Yes, this has never happened before. I'm kinda excited about it. Usually, once you commit to a tour, it seems to lock into a grid which is most often fun but at worst can become conveyor-belty. So to put something on pause for two years and write a whole album and then come back to it is going to be interesting."
She also confirmed that the pandemic allowed her to write a new album, "Well, the lifestyle changes in COVID were not that huge in Iceland. I live on a beach in Reykjavík, the capital, and even in the tightest lockdowns I could walk up and down it. Then of course, hikes in the mountains… we spend a lot of time in nature here. And even in town, most things stayed open. I managed to write a whole album without traveling breaks, which felt absolutely delicious! I haven't stayed so much home since I was 16 – loved it!"
"I'm finishing [the new album] now, and it should probably come out in the summer," Björk added. "It's always really hard for me to describe the album while I'm still making it. It isn't until a few months later that I can look in the mirror and pretend there was a logic to it the whole time."