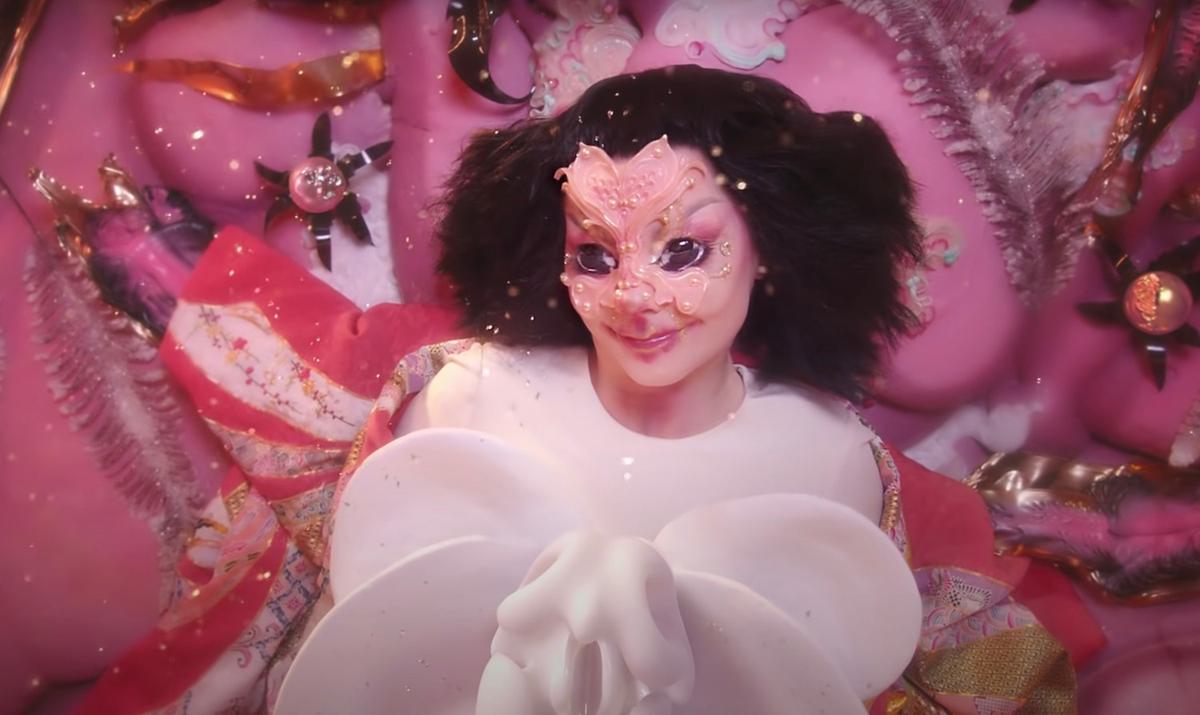 Björk reveals new album will suit people clubbing in their living room
Björk has spoken about her 10th studio album, revealing that it's ideal for people clubbing in their living room.
The Icelandic musician has spoken about her follow-up to 2017's Utopia in a new interview with Iceland's RÚV, revealing that it's aimed at those clubbing in their living room due to the pandemic.
Björk said that the album is "For people who are making clubs at home in their living room," and those who are restricted to their "Christmas bubble".
When discussing the sound of the new record, Björk described it as being like "a man who was headbanging, then sat down again and had another glass of red wine, and everyone is home by 10 o'clock, done with the dancing and everything."
She added of the new songs, "Most of the songs I made are at 80-90 beats per minute, and the reason is quite boring: when I walk, I walk at this speed. But in this new album there's a lot of chill in the first half of a song and a lot of calm in the second half, but when there's one minute left the song turns into a club."
In the same interview, Björk also discussed her pandemic experience, revealing that she's "never had such a wonderful time." Bjök added, "Waking up every day in my bed, always as surprised and grounded and calm. I have not been so charged since I was just 16 years old."
Over the past few weeks, Björk has been sharing a
series of "score stories" on socials
to tie in with her Orkestral concert series. The next show will take place on Sunday (31 October) at 5pm GMT.