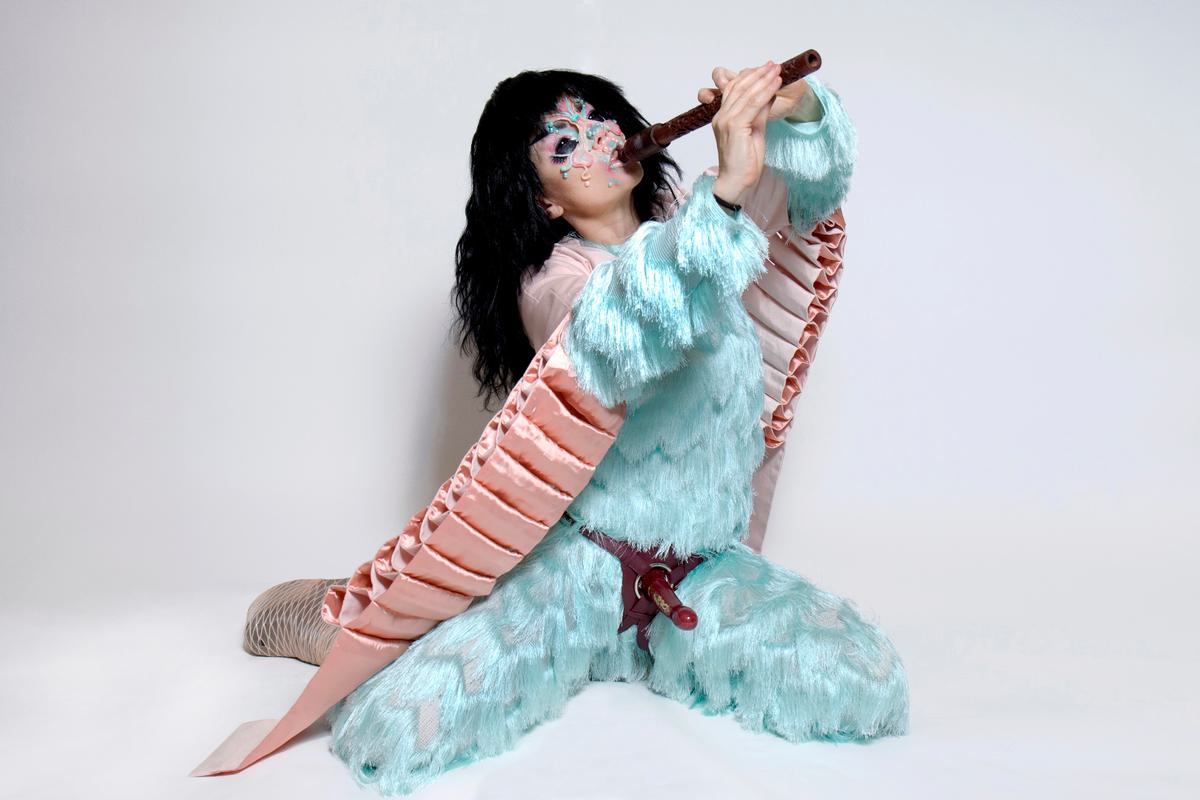 Björk discusses fabled Wu-Tang Clan and Jay-Z collaborations
In a new interview with FACT, Björk has given more details about the Wu-Tang Clan and Jay-Z collaborations that never quite came together.
The chat lands the same day as Björk's Utopia album, but some of the most interesting bits of the interview have little to do it.
"I wanted these kinda Icelandic, volcanic beats, and I was kind of struggling with it," Björk explains of the Wu-Tang team up. "I had done beats on my albums, but it takes me a long time to make them. And sometimes I get impatient and I want other people to do it, so I sit there and describe to them what I want them to do. So, I was in Spain, and Wu-Tang Clan were supposed to come to Spain. RZA was supposed to come. But then months passed. Then the album got finished and I delivered it. Then RZA was like, 'I'm ready! Shall I come to Spain?'"
"Instead, I went to New York," she continues. "We wrote a couple of songs together. And I just felt… sometimes when you do things and you don't plan them it's magic. And I really think what we made was magic. But I think because it wasn't part of the whole Homogenic thing and it wasn't part of what Wu-Tang were doing at the time, it was better as an idea, if that makes any sense?"
Björk goes on to chat about another time she met Wu-Tang Clan while doing an in-store show at Tower Records: "I turned up and seven of the Wu-Tang Clan turned up to, like, protect me! I was signing books for an hour, and they sent some of their team, standing there with me. That was one of my all-time favourite moments: I had been on my own, so when they turned up I felt very protected. It was magic. In my eyes, they're punk. We are definitely [similar] - we do things in, like, a ritual way. The good thing was that I got to hang out with them. I got to see Wu-Tang's version of New York. Which was pretty cool. A very specific angle on that city that I feel very blessed to have experienced."
"There was, perhaps…" adds Björk about the rumours of a Jay-Z collab. "He asked me to write for one of his albums. It was a section for a song. But it just didn't happen in the end. Wasn't meant to be. I'm always flattered when people ask me. There's a lot of things that I like about him."
So sadly neither one came together, but it's good to finally have some closure on both bits of gossip.