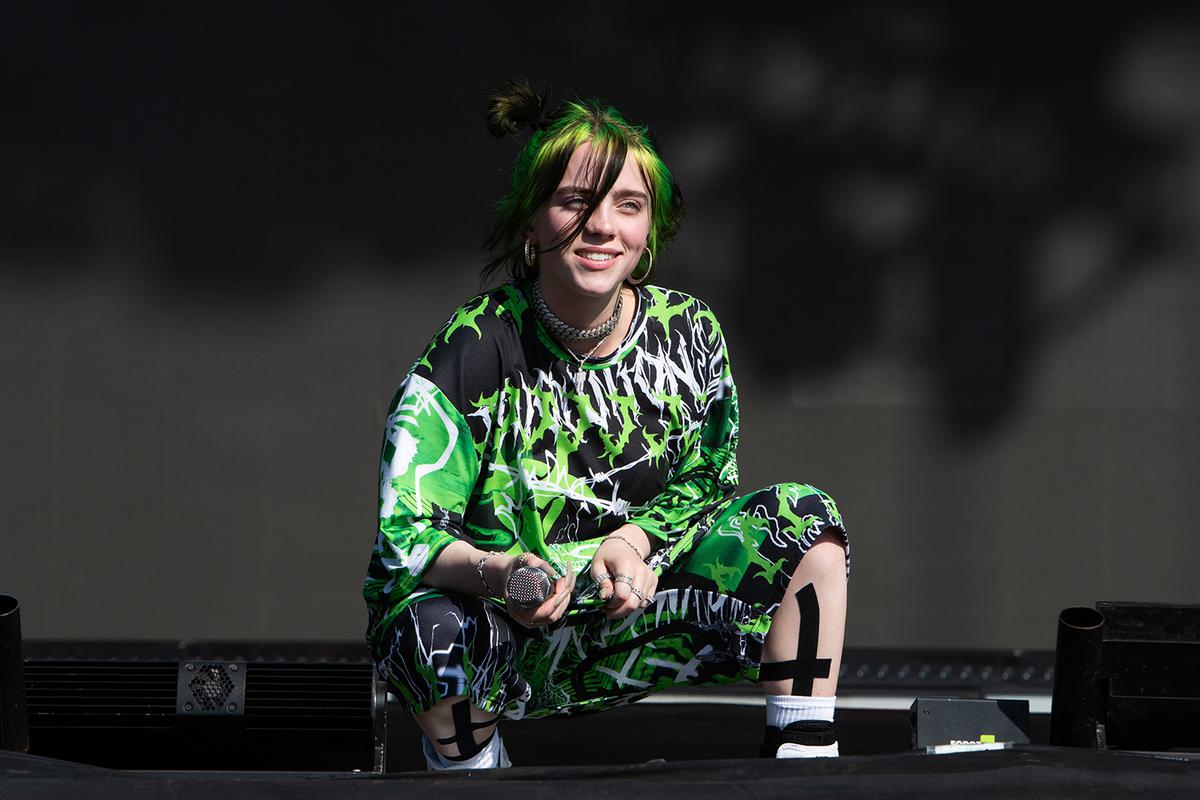 Billie Eilish to host new Apple Music radio show with her dad
Billie Eilish has revealed that she's hosting a new Apple Music radio show with her dad, and the first episode arrives this evening (8 May).
The radio show, which will feature on Apple Music, is called me & dad radio, and will see the Eilish and her dad, Patrick O'Connell, share their favourite music.
Billie Eilish - "me & dad radio" on @applemusic @beats1
Airing starting tomorrow at 12pm PT https://t.co/xSnC1qneV9 pic.twitter.com/su4Bv2PA3O

— billie eilish (@billieeilish) May 7, 2020
Eilish says, "My dad and I have been putting each other on to music since I can remember, and we want to share it with you."
Speaking to Zane Lowe about the forthcoming radio show yesterday (7 May), Eilish said, "My dad and I have had this relationship over the years of sharing music with each other. My dad has shown me some of my favorite songs in the world and I've shown him songs that he loves and adores also."
O'Connell added, "That was the genesis of this whole show - I'll play you a bunch of stuff you don't know that I think is great."
The playlists from each show will be published on Apple Music after it airs.
The first episode of Billie Eilish's me & dad radio show airs at 8pm BST tonight (8 May) on Apple Music.