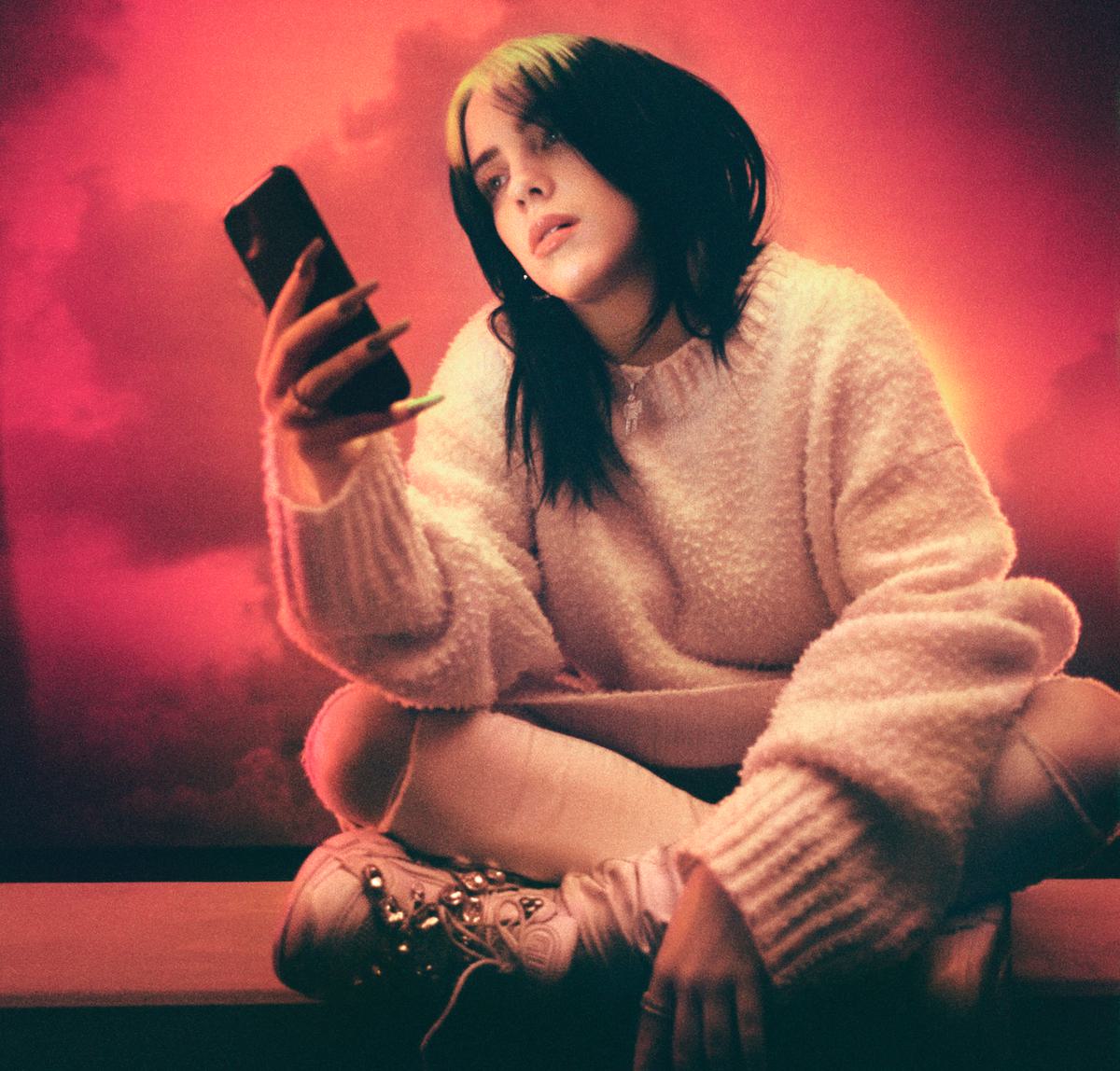 Billie Eilish has been fostering two puppies during the coronavirus pandemic
Billie Eilish has revealed that she's been fostering two puppies while on lockdown following the coronavirus outbreak.
In a new Telekom Electronic Beats podcast episode, Billie Eilish has spoken about what she's doing in isolation, revealing she's fostering puppies while on lockdown during the pandemic. She says, "I've been fostering two puppies, which has been amazing and [a] full time job at the same time. But it's actually been great, it's like, when else am I going to have time to do that."
When asked about their names, Eilish reveals she didn't choose them, but responds, "They are named after characters from To Kill a Mockingbird, one is Jim and the other one is Miss Mardy, they're tiny, they're adorable, they're sleeping."
Discussing her use of social media (specifically Houseparty and Zoom) during the lockdown, Eilish explains she hasn't "wanted to, it sounds so introverted and like lonerish, but I've been really enjoying being alone, you know, and that's like, the rest of my life is like that, which is totally fine, I just like I have to be aware of it. But it's been nice, I don't know, I feel like everybody on the internet has been talking about like, they've been on FaceTime all day long with their friends, and I kind of have this feeling of like, I love my friends, I can't wait to see them, I do miss them a lot, but at the same time I'm like, I don't know, I'm good. I'm good being alone, like I like being alone, and it's, I haven't had this time off since like I was like 12, so yeah, it's crazy."
Expanding on how she uses social media to speak about important issues/responsibilities, Eilish says, "it's a responsibility we all should be taking seriously I think. Most people that have some sort of following or, you know, eyes on them, any sort of people watching them. They have all been, I would say people have been pretty good about talking about it in the right ways and trying to get a message out."
On her best career choice so far, the "No Time To Die" singer reveals, "I think maybe sticking to my own ideas and treatments for like videos, all my own ideas for like artwork and, you know. I think another one is like making music with my brother, and not a bunch of randos. There's nothing wrong with that, it's just for me, I don't think it would have ended out good."
Eilish is also quizzed on what she thinks will happen socially when the pandemic is ove. She replies, "Here's the thing, if I'm being real, I feel like as soon as it, as soon as we can see people again and go out, we're going to be so happy and grateful, and in about three days, we'e all going to take it for granted again. Because that's the way people work, you know, it's the way humans are made, you miss something so bad once you don't have it, you never think about it when you have it, and when it's gone it's like, oh my god, I miss da, da, da, da, and then when it comes back kind of fall right back into that place of; this will never be away again, I'll have this for the rest of my life, I don't have to worry about it being gone."
Telekom Electronic Beats' podcast interview with Billie Eilish is out now.