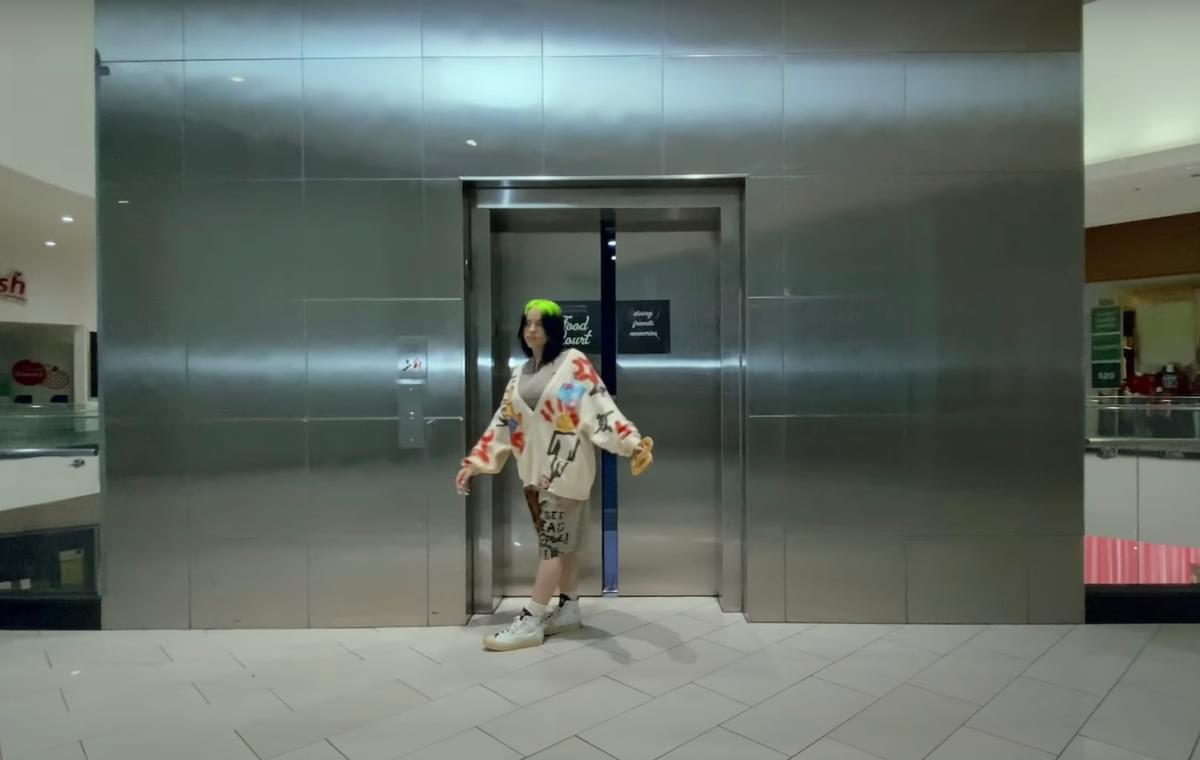 Billie Eilish grabs food at a deserted mall on new cut "Therefore I Am"
Billie Eilish has returned with new anthem "Therefore I Am", and lands with a self-directed visual that sees her grabbing food at an empty shopping centre.
The new single, originally announced earlier this week, follows on from July's "my future".
Eilish's latest outing gives off "bad guy" and "all the good girls go to hell" vibes, and sees her jumping over counters to grab some food at a deserted shopping centre.
Speaking to Zane Lowe on Apple Music about her new release, Eilish said, "You know this song is very, very up for interpretation. I'm very curious to see what people get from it and also what they feel when they hear it. I don't know. But yeah, it's a little mean. I love it."
Eilish added of the self-directed video, "The video is just the way that the song feels to me of just kind of like careless and not really trying. I don't know. The video, we, number one, shot on an iPhone, which we didn't even mean to do. It's basically me running through the empty Glendale Galleria eating a doughnut and a pretzel. That's literally it. But like random, chaotic, don't care shit. And it was so fun. We shot it overnight, shot it on an iPhone. We had barely any crew. It was crazy. It was so crazy."
Back in September Eilish announced her new The World's A Little Blurry documentary, which drops via Apple TV+ in February 2021.
Last week Eilish was confirmed to feature in Gus Van Sant's new Gucci film series Ouverture of Something that Never Ended, which will debut at Guccifest later this month.
Billie Eilish's "Therefore I Am" single is out now.
Get the Best Fit take on the week in music direct to your inbox every Friday