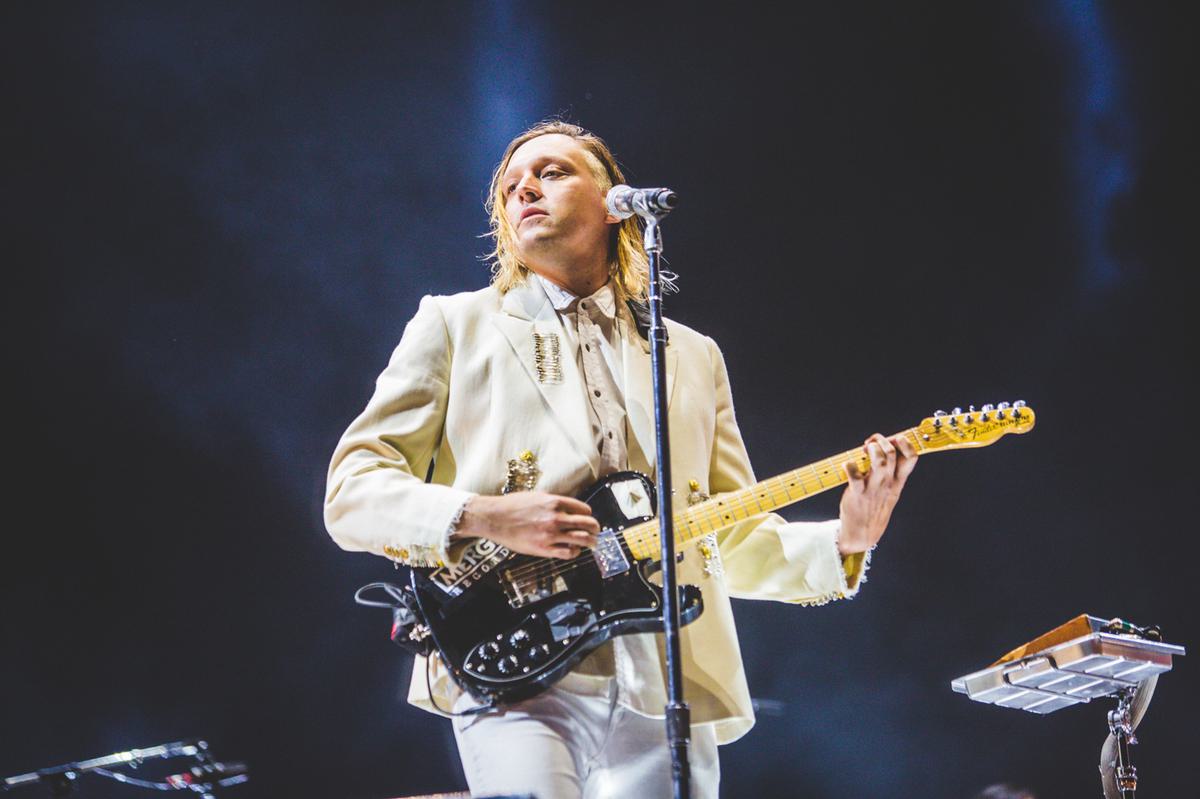 Arcade Fire's Win Butler discusses new single "I Give You Power" in new interview
Arcade Fire frontman Win Butler has spoken in a new interview about "I Give You Power", the band's first new song in two years.
The Mavis Staples-featuring anthem is a stirring track deliberately designed to be released on the day of Donald Trump's inauguration.
"The song was made to come out now," Butler tells Zane Lowe on Apple Music's Beats 1. "That's one of the beautiful things about the times we're in - you can just put something out... I think it's easy to get sucked into sitting on the couch and checking your news feed and watching things on CNN, and we're just musicians and the only thing we really have to offer is our music."
"I talked to Mavis last night and she said, 'now more than ever we have to come together and hold onto each other.' For us it's a feeling of solidarity - to not feel powerless and focus on what we can do as individuals and try to do our part."
Pulp's Steve Mackey produced the cut, which was recorded last year at the New Orleans Jazz & Heritage Festival. Speaking about the collab with Staples, Butler added: "[She] is one of my favourite people on Earth and I've been fortunate enough to sing with her a couple times, and we just have a really beautiful relationship with her as a band. We're just really honoured to sing with her… there's a familial feeling, singing with her. We just wanted to try and put something in the world."
When pressed about the band's next moves, the Arcade Fire man was coy: "The future is unwritten."
Given the recent social media overhaul (and the slew of live shows planned), plus drummer Jeremy Gara's loose lips, it would be silly to think they didn't have more in store for 2017.
Find out about Arcade Fire's upcoming live dates on
Songkick
.