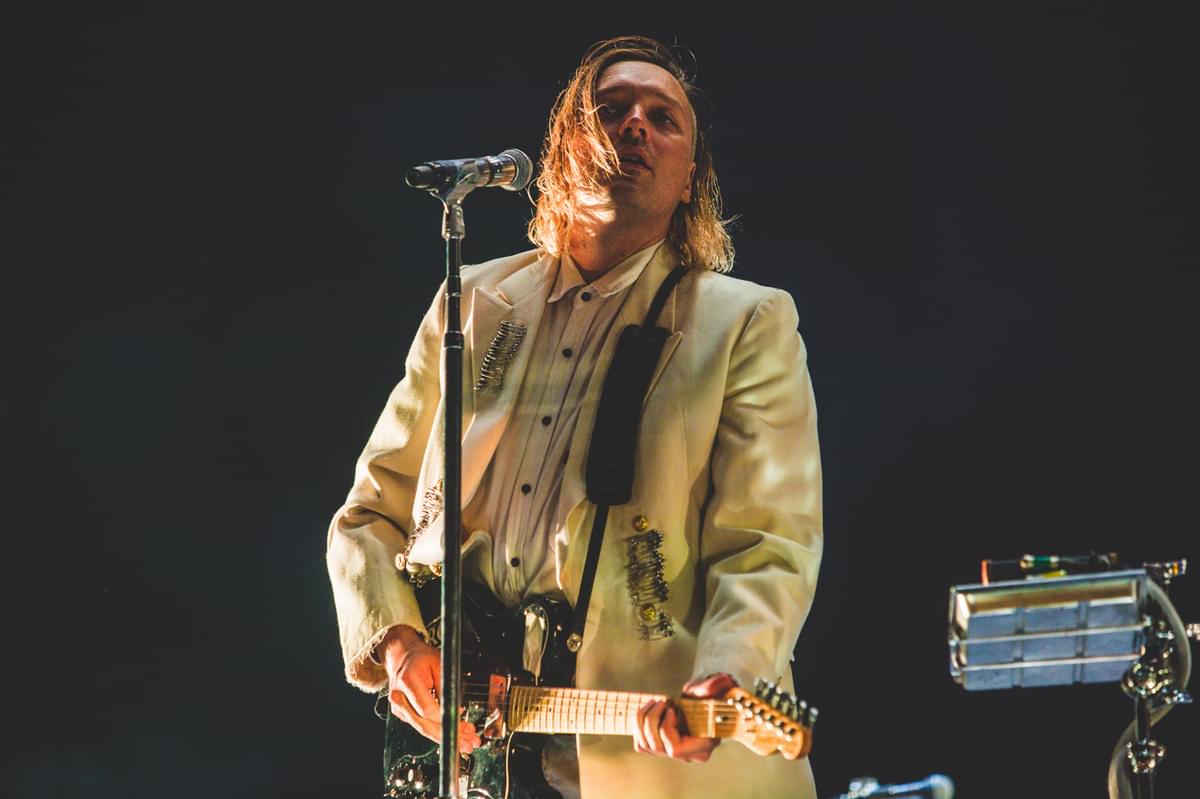 Arcade Fire's new album is finished and they're gonna tour it until spring 2019
Arcade Fire have finished off their new album, and it might be out as soon as April.
The band already have a bunch of festival dates confirmed, including spots at Primavera and the Isle Of Wight Festival, but it seems many more are in the works. They might only be picking out select events in 2017, but the next couple years ahead should see them visiting pretty much everywhere.
Drummer Jeremy Gara - who's promoting his debut solo LP Limn, due 11 March - recently told Red Bull Poland that he couldn't fully tour his own album because of a clash with his other projects.
"Unfortunately, this is difficult, because Arcade Fire, for obvious reasons is a very important part of my plans, and a quite mysterious one," Gara says. "I don't know where we're going to play, I don't know when we start, or when we finish. From my perspective, it looks like Arcade Fire starts in April and finish around April 2019."
"All of [the songs] have been recorded," Gara continued when prompted about the Reflektor follow up. "The album should come out this year. At this stage we are still mixing and trying to decide which songs will end up on the record, because we've recorded more than we need. But we're almost finished. I don't know when it'll come out, I hope soon... I know we're a popular band, but we always stick to the same rule; we record until we feel that the music is ready."
As NME note, Arcade Fire have already given spring 2017 as a tentative release date - it all seems to line up rather nicely.
Get the Best Fit take on the week in music direct to your inbox every Friday