UPDATE: It's here! It's called "I Give You Power" and features Mavis Staples.
Original Post: ArcadeFiretube, an oracle of sorts when it comes to the Canadian collective, revealed an intriguing bit of info just after midnight last night.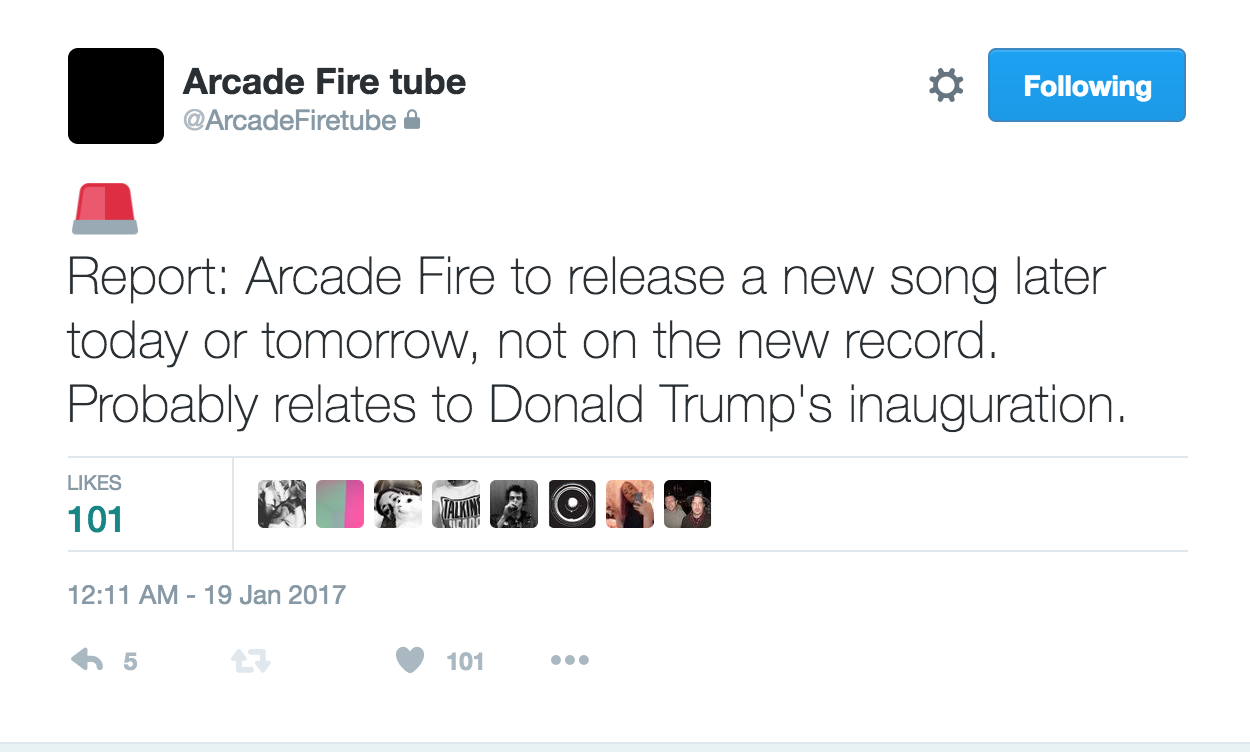 It's always worth taking these sorts of unverified reports with a pinch/bucket of salt, but ArcadeFiretube has proved before that they've got knowledge others haven't. Also, we really want it to be true.
This year's already had its fair share of Arcade Fire-related hype, with drummer Jeremy Gara giving a lot away in a recent interview.
As NME note, Arcade Fire have already given spring 2017 as a tentative release date - it all seems to line up rather nicely.