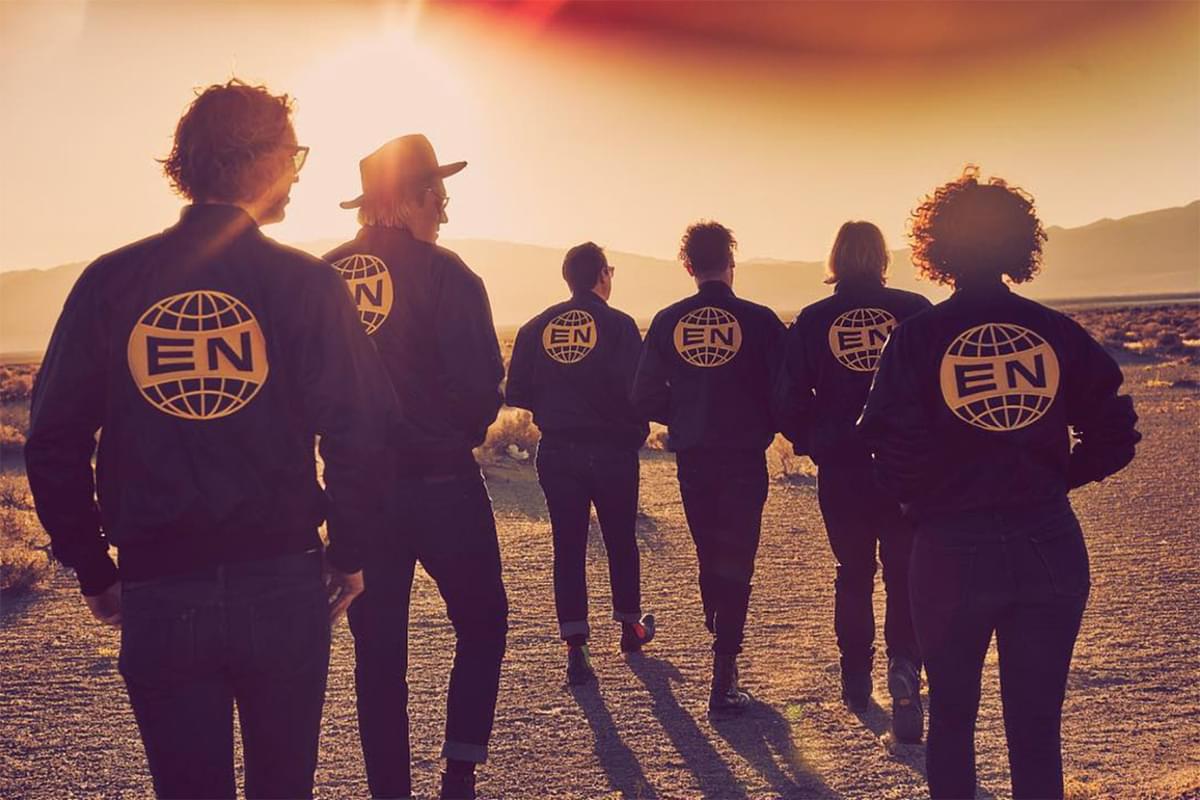 Arcade Fire share new single "Electric Blue", cover Lorde's "Green Light"
As they ready to release their fifth album, Arcade Fire continue their stream of infinite content with a new single, a live lounge performance featuring a choir and Lorde cover, and a never-ending playlist.
"Electric Blue" is the fourth song to be released from Arcade Fire's upcoming album Everything Now following "Creature Comfort", "Signs Of Life", and the ABBA-esque title track. Described by the Everything Now Corp as "the sound of Arcade Fire at the dawn of something new, gorgeously unsure if they're ready for morning to come," the single showcases the band at their poppiest yet.
"We have also released a new commercial featuring 'Electric Blue' that runs exactly the length of the song," the corporation state. "This used to be called a 'music video' but in more recent years has come to be known as a 'promotional film.' Whatever you call it, we're sure it will build excitement for the upcoming release."
Following Regine Chassagne as she wonders the streets of New Orleans, with the rest of the band making cameos in the background as city workers, the 'video' is a dazzling portrayal of lonely nights and city lights.
"In addition to the new song and video, Arcade Fire will continue to curate an 'Infinite Playlist' on the Spotify streaming music service," Everything Now Corp add. "This playlist will continue to grow, to the point where anyone using Spotify will constantly be reminded that Arcade Fire is a band they should be listening to and aware of." You can listen to that playlist here.
To promote the new release, Arcade Fire performed in the Live Lounge for BBC Radio 1. Joined by members of the Oasis Academy Youth Choir, after a "crazy thirty seconds" of rehearsal the group performed lead album single "Everything Now" and a cover of Lorde's "Green Light". You can listen to the cover below and watch a video of the performance here.
Still hungry for more? Then you're in luck: there's still plenty to come. Last night Arcade Fire played a special show to a crowd of fans at Maida Vale studios. The show will be broadcast on BBC Radio 1 on 2 August.
Get the Best Fit take on the week in music direct to your inbox every Friday