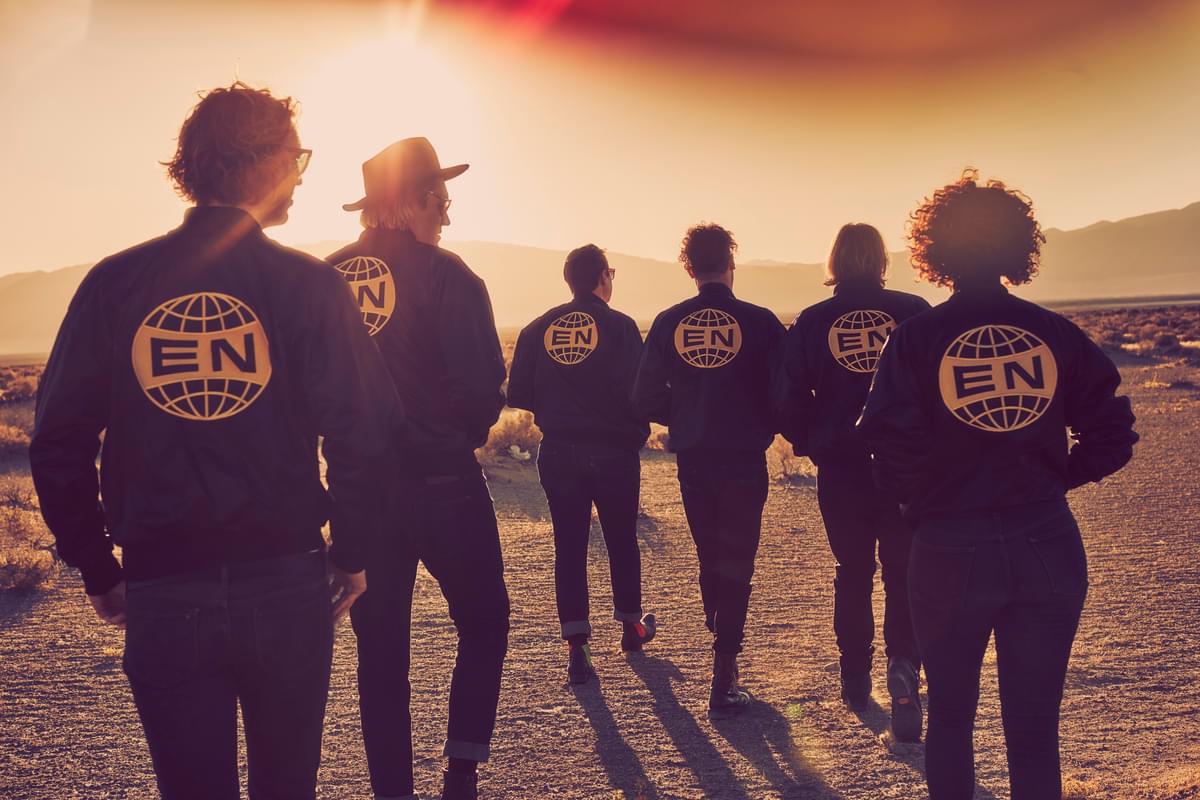 Arcade Fire's "Everything Now" sounds so much like this Spanish song from 2014
One of the biggest songs on Arcade Fire's new record bears a striking similarity to a track released in 2014 by Cantabrian-Spanish band Templeton - and we've spoken to them about it.
By now you've surely heard "Everything Now", the ABBA-esque title track from Arcade Fire's new album of the same name. If not, here's the Thomas Bangalter-produced banger in all its pepped-up glory:
The shapeshifting opus hinges on a piano, string, and vocal melody that burrows deep inside your mind - but this vital fragment of "Everything Now" is almost exactly the same as part of "La Gran Ciudad", a track from Templeton's 2014 record Rosi about the "solitary and alienating life of a person who lives in any big city".
It's not just the hook that feels familiar either, with that shuffling disco-laced beat bearing an uncanny resemblance to Templeton's rhythms.
Skip to 2:42 below and you might recognise what you hear...
Some Spanish sites have picked up on the links between the tracks, and Templeton themselves joked about a lawsuit on Twitter: "After this we can retire, one million each and we're settled..."
De esta nos retiramos, un millón por barba y arreglao. https://t.co/KEWrU0iEaI

— Templeton (@Templetonto) June 2, 2017
Although Arcade Fire have been open about sampling Francis Bebey's "The Coffee Cola Song" there's been no obvious mention of Templeton, if any.
"We found out as soon as we listened to the song, the day of the premiere," Templeton's Santi Castillo tells us. "The similitude was pretty obvious so we all thought about it. Also, a lot of people who follow our music started discussing about it on the internet. We felt quite surprised... I mean, the first time you hear it it's like 'wow, that's pretty similar, and they are one of the biggest bands on the planet.'"
Castillo also confirms that neither Arcade Fire nor their reps have been in contact. As for talk of a lawsuit? It's just talk: "We joked about it and that's all."
Templeton's fourth record Una Mar Enorme is out in October - check out lead single "Marzo Mayea".
Get the Best Fit take on the week in music direct to your inbox every Friday