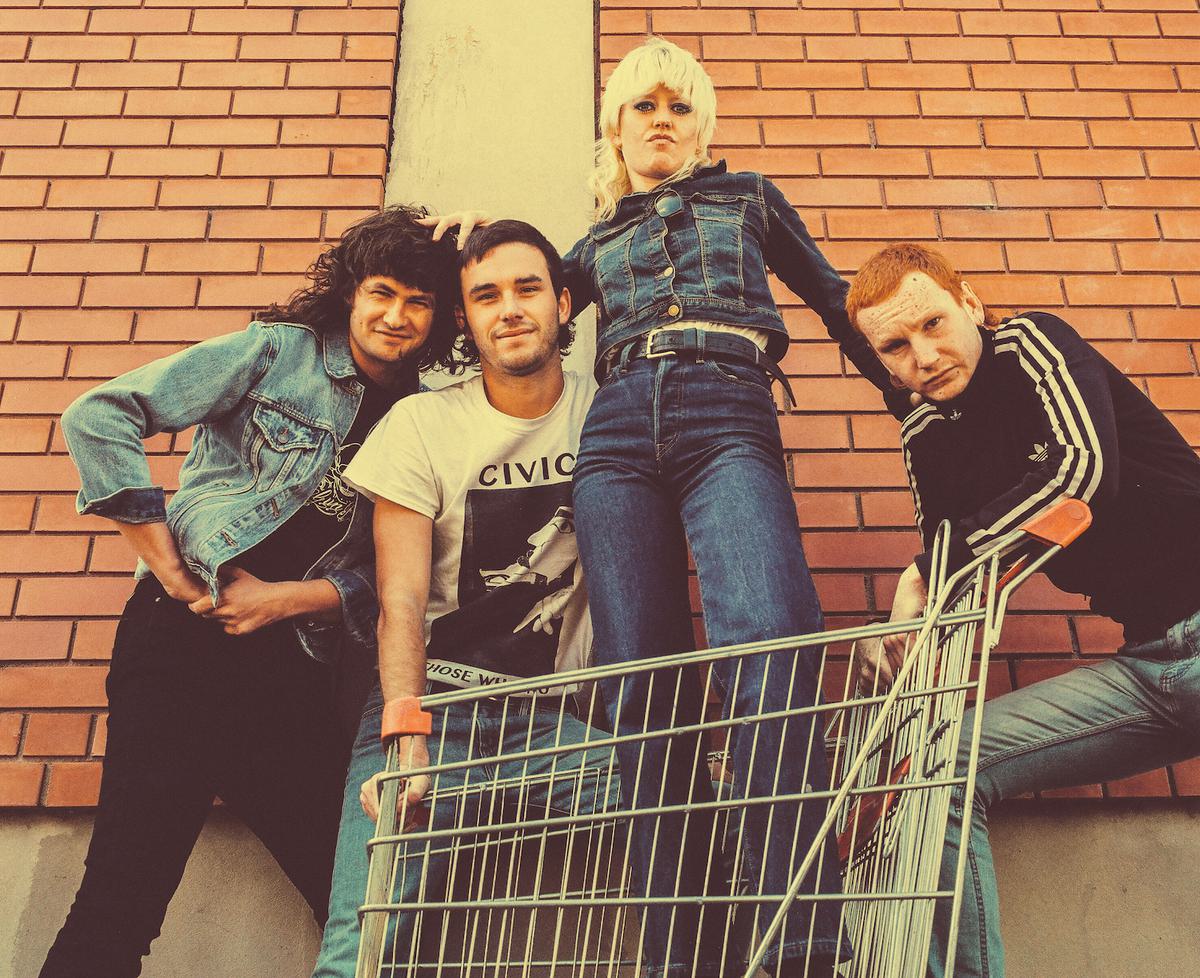 Amyl and The Sniffers announce debut record with thunderous lead single "Monsoon Rock"
Australian punks Amyl and The Sniffers are back with news of their debut record, announced alongside the explosive lead single "Monsoon Rock".
Having signed to Rough Trade last September, the feroucious four-piece return with another roaring single, "Monsoon Rock".
On the new single, the band comments, ""Monsoon Rock" is just a song to rage to and celebrating good gigs/live music, we wrote it around the time of Gizzfest 2017 when it was pissing down with rain but everybody still got into it, just muddier and wetter and real feral. We ran out of time to make a video and it's always fun making funny shit, if you don't have a sense of humour and can't laugh what's the point of being alive?"
The Melbourne punks' debut album follows on from their 2017 EP Big Attraction.
"Monsoon Rock" is out now. Their debut album lands 24 May via Rough Trade. Amyl and The Sniffers play will tour the UK next month, with a night at London's Shacklewell Arms on 29 March, and another at Heaven on 2 April.
Find out more
.