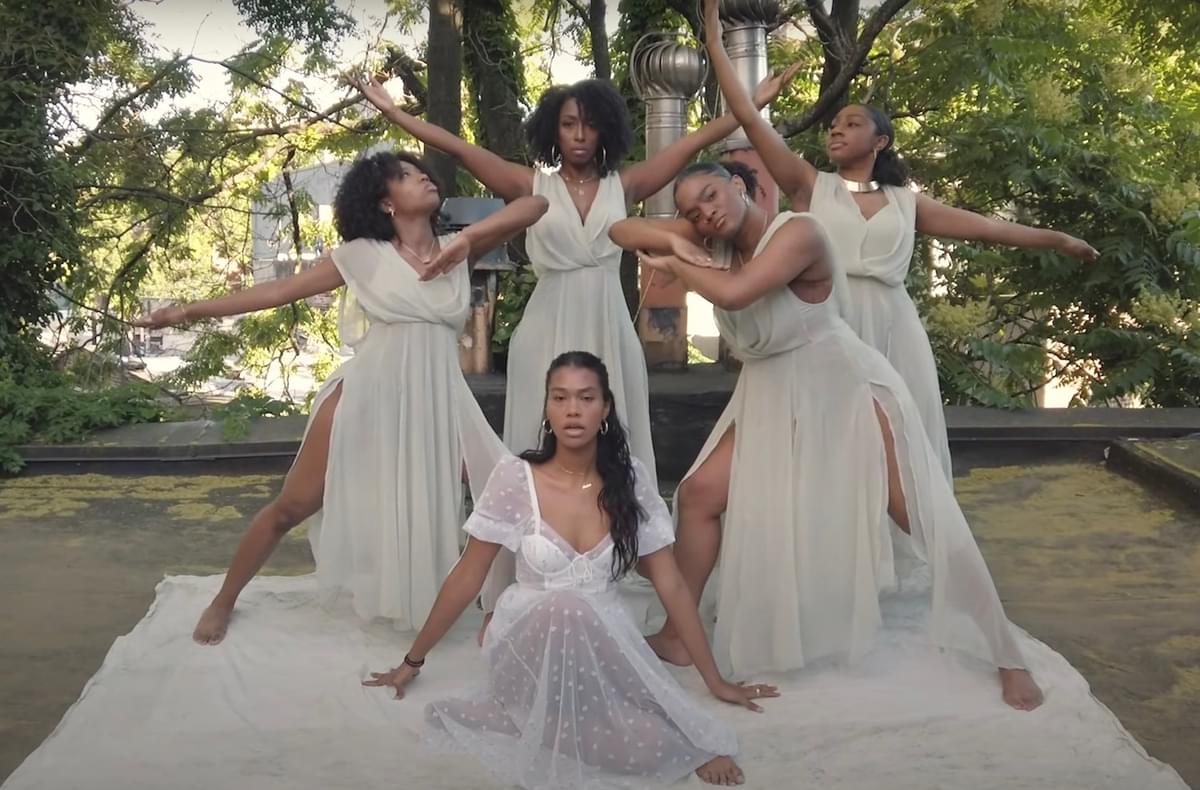 Amber Mark covers Eddie Kendricks' "My People… Hold On" for Juneteenth
Amber Mark has shared the next instalment of her Covered-19 series for Juneteenth, and it's a cover of Eddie Kendricks' "My People...Hold On".
Mark's "My People" is a cover of Eddie Kendricks' 1972 track "My People...Hold On". She recorded the cover as a response to the Black Lives Matter protests happening around the world, and has released the cover with artwork featuring the names of black Americans that have been killed by police.
She says of her cover, "It's so amazing to see the world learning, growing and most importantly helping one another. We cannot let go of this feeling or this moment. We should use this positive mentality as the everlasting force driving humankind as a whole to greatness not just for the future of yourself but for the future of everyone around you."
Mark adds, "This cover and really any song I've made is dedicated to all of the people doing this. We have had enough, it's time to bring more positive force into this world... To all the people speaking out on behalf of purely loving one another no matter the minuscule .1% differences in our DNA. Hold on to that love and know YOU, no matter where your homo sapiens ancestors migrated to, are and always will be MY people. 100% of profits made from "My People" will go to organisations that develop black agricultural land ownership. In my opinion what we need as a human race to truly thrive is good quality education and good quality land and food. The only way we can accomplish such is by giving our black communities access to land and the tools to use it."
"My People" is the fourth track to be shared from Mark's Covered-19 series, after covering Nirvana's "Heart-Shaped Box" and The Who's "The Seeker", as well as releasing originals "1894" and "Waiting (Demo)".
Amber Mark's cover of "My People" is out now. All proceeds will be donated to organisations dedicated to the development of black agricultural land ownership.
Get the Best Fit take on the week in music direct to your inbox every Friday