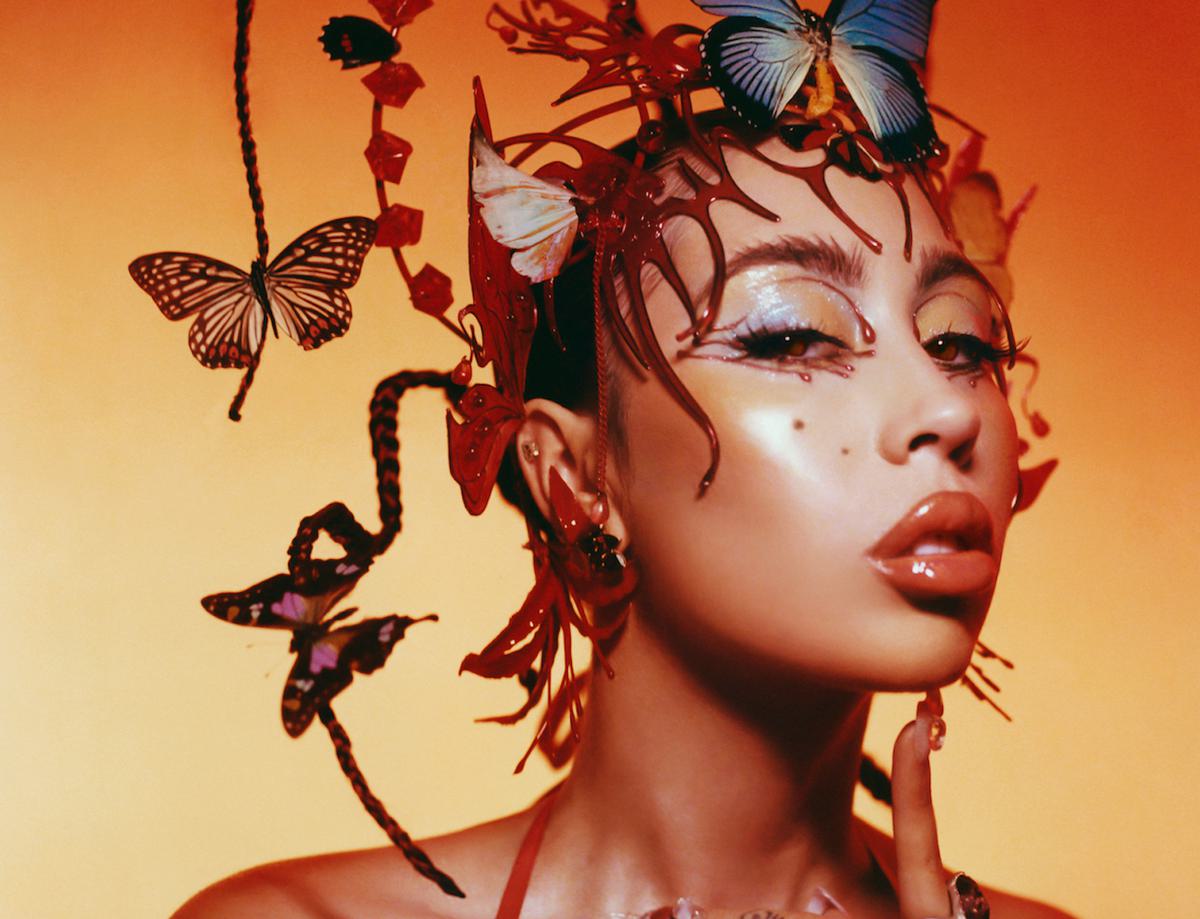 Kali Uchis shares release date for new album Red Moon In Venus
Kali Uchis has revealed the release date for her forthcoming third album Red Moon In Venus.
Last Friday (20 January) Kali Uchis shared a trailer for her upcoming third album, revealing its title - Red Moon In Venus - and language (English).
Following the trailer, Uchis has shared the release date for the album, which is in March.
Red Moon In Venus will follow her 2020 Spanish album Sin Miedo (del Amor y Otros Demonios). In a press release Uchis said of the album, "Love is the message. Red Moon In Venus is a timeless, burning expression of desire, heartbreak, faith, and honesty, reflecting the divine femininity of the moon and Venus. The moon and Venus work together to make key aspects of love and domestic life work well. This body of work represents all levels of love - releasing people with love, drawing love into your life and self-love. It's believed by many astrologers that the blood moon can send your emotions into a spin, and that's what I felt represented this body of work best."
Back in April last year Uchis revealed on Twitter that she had finished her next two albums. She also said one is an English album, and the other is Spanish, and earlier this month she provided an update, writing, "dropping both 2023."

Kali Uchis' Red Moon In Venus album will be released on 3 March via Geffen Records.