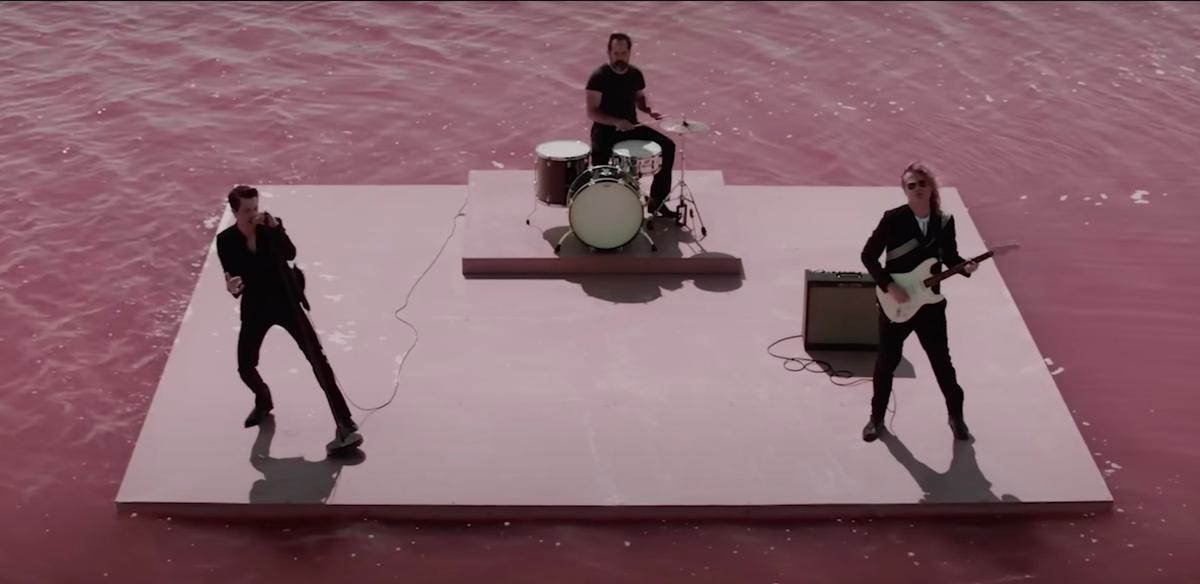 Johnny Marr joins The Killers to cover The Smiths songs on tour
Over the weekend The Killers played the first shows of their North American tour, and opening act Johnny Marr joined the band to play several songs by The Smiths.
Last Friday (19 August) The Killers played in Vancouver, before heading to Seattle on Saturday (20 August) and Portland last night. At their Vancouver show, Johnny Marr, who's been opening for the band on tour, joined them to play covers of The Smiths' "Stop Me If You Think You've Heard This One Before" and "There Is a Light That Never Goes Out".
The following night in Seattle, Marr and The Killers covered "There Is a Light That Never Goes Out" and "What She Said" during the encore, and he stayed to help The Killers close the show with "Mr. Brightside". In Portland they played the same songs together, but dropped "What She Said".
The Killers and Marr previously joined forces at Glastonbury 2019, where they covered The Smiths' "This Charming Man".
Earlier this month The Killers released their first new single of 2022 "boy".