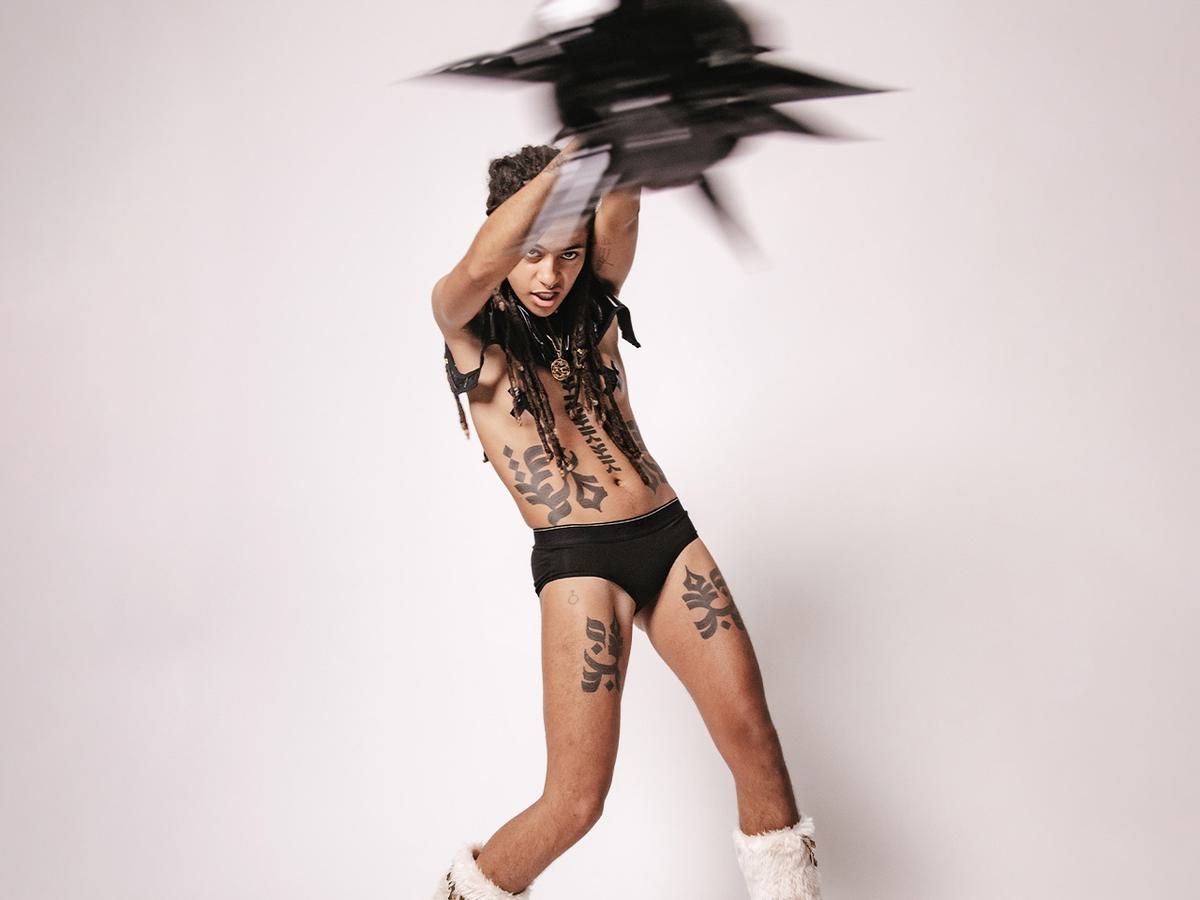 Grove announces the forthcoming EP, PL*Y
Today, Bristol based artist, producer and vocalist Grove has announced their new EP P*LY, which is the counterpart to their P*W*R* EP released earlier this year.
"MILF MAGNET" is the first statement from the PL*Y EP. It is a track that distills the key elements of Grove's sound into their purest form: juddering, space-age bass lines meet a dancehall indebted vocal delivery and some of Grove's most cheeky lyricism to date.
Speaking on the meaning behind "MILF MAGNET", Grove says, "We stand on the shoulders of giants, and those giants are MILFs. The "MILF", from my perspective, translates to appreciating beauty, respecting commitment to life-giving and appreciating the often thankless monumental task of being a mother... a far cry from the pornhub perspective. That said, my DMs are open to all you fine older women <3".
Grove has recently announced a full headline tour of the UK in support of the EP, it is their first ever headline tour to date following a number of one off shows and incredible festival appearances at Glastonbury, Boomtown and many more.
Tracklist:
MILF MAGNET
KINGPIN
CIRCUMFERENCE
FOR Ü
PL*Y is set for release on 1 November.