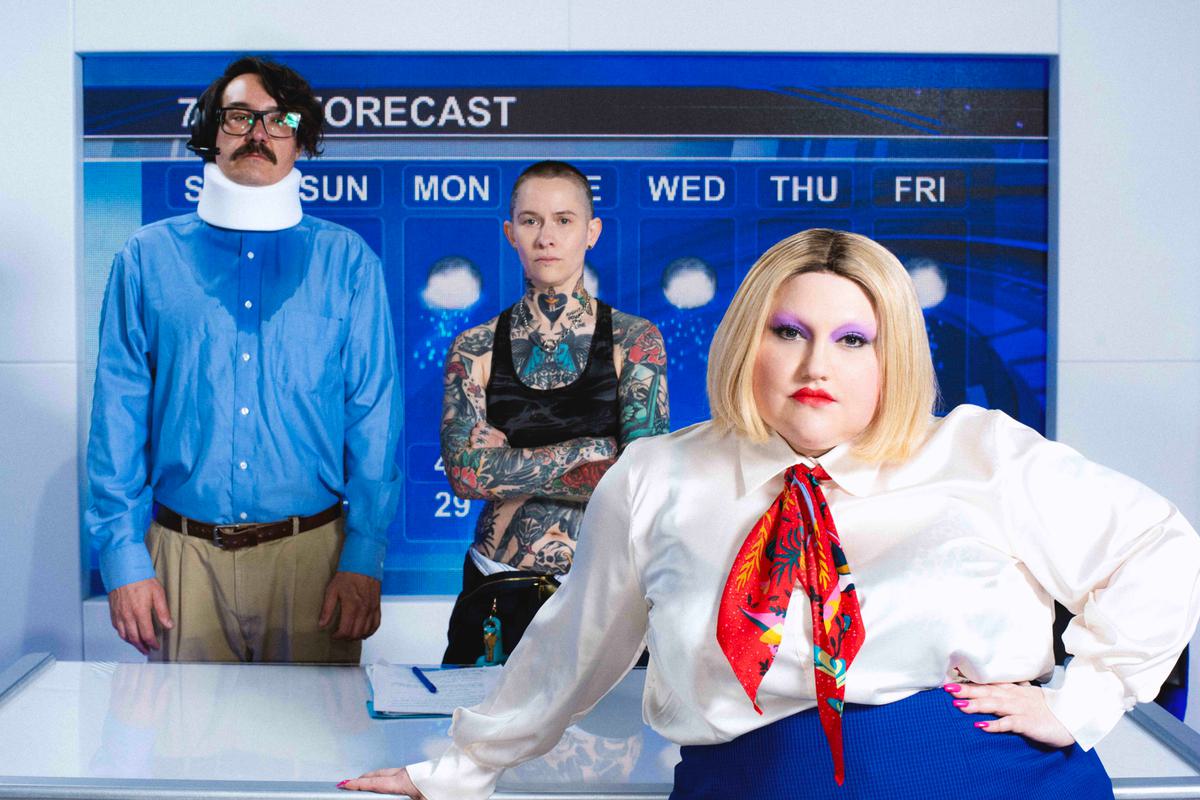 Gossip reunite after over a decade and announce new album, Real Power
Gossip – AKA Beth Ditto, Nathan 'Brace Paine' Howdeshell, and Hannah Billie – have reunited after 11 years and have announced the brand new album, Real Power.
The album marks a reunion with acclaimed producer Rick Rubin, who helmed the band's pivotal 2009 album Music For Men. At the coaxing of Rubin, the band started recording in 2019 after completing a tour for the ten-year anniversary of that album.
"The song is about actually being in love and feeling so safe," says frontwoman Beth Ditto of the new single. The music video for "Crazy Again" has Gossip once again collaborating with director Ssion (Perfume Genius, King Princess). Shot in Kansas City, the clip is classic Gossip, unapologetic and irreverent with unbridled energy.
Recorded at Rubin's home studio in Kauai, the process was temporarily halted by the pandemic and resumed when restrictions lifted. The result is an 11-track celebration of creative expression, and the power of chosen family in the aftermath of collective and personal trauma.
The timing is ripe for a Gossip reunion, and Real Power heralds a new era and renewed sense of purpose for the trio. "When we began, so much about Gossip was about running away—that was always in the music," says Ditto. "We survived. We came from nothing, and we got the fuck out of there. And to be here 20 years later and still making music together is just incredible."