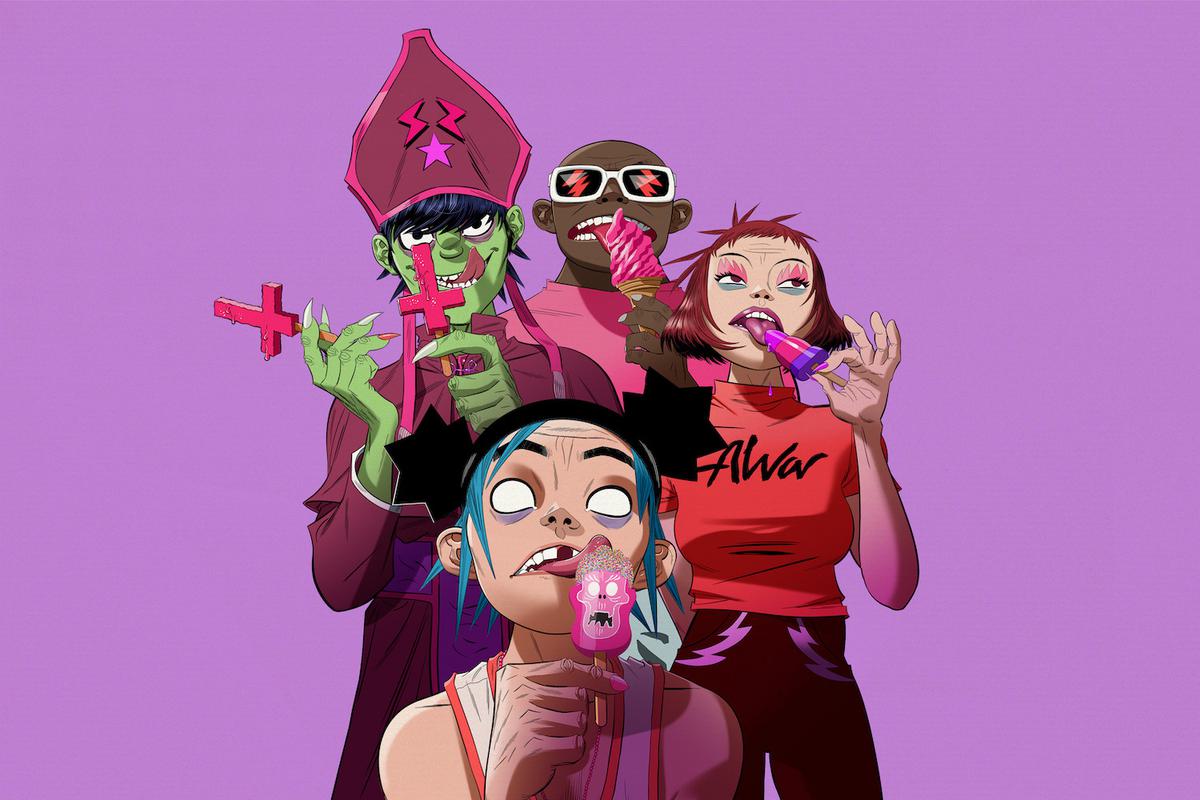 Gorillaz release deluxe version of Cracker Island album with five additional songs
Gorillaz have shared a deluxe edition of their new album Cracker Island, which includes five extra tracks featuring De La Soul, Del The Funky Homosapien and more.
Last Friday (24 February) Gorillaz released their new album Cracker Island, which featured collaborations with Thundercat, Stevie Nicks, Tame Impala, Bad Bunny, Beck and more, and today a deluxe edition of the album has arrived, which features five more songs.
Those five extra songs include "Captain Chicken" featuring Del The Funky Homosapien, "Controllah" featuring MC Bin Laden, "Crockadillaz" with De La Soul and Dawn Penn, a 2D Piano Version of "Silent Running" featuring Adeleye Omotayo, and a Dom Dolla remix of "New Gold" featuring Tame Impala and Bootie Brown.
Damon Albarn recently revealed that the Gorillaz film that was in the works with Netflix is no longer going ahead.
Earlier this month Albarn honoured De La Soul's Trugoy the Dove with piano loop tribute.
The deluxe version of Gorillaz's Cracker Island album is out now.