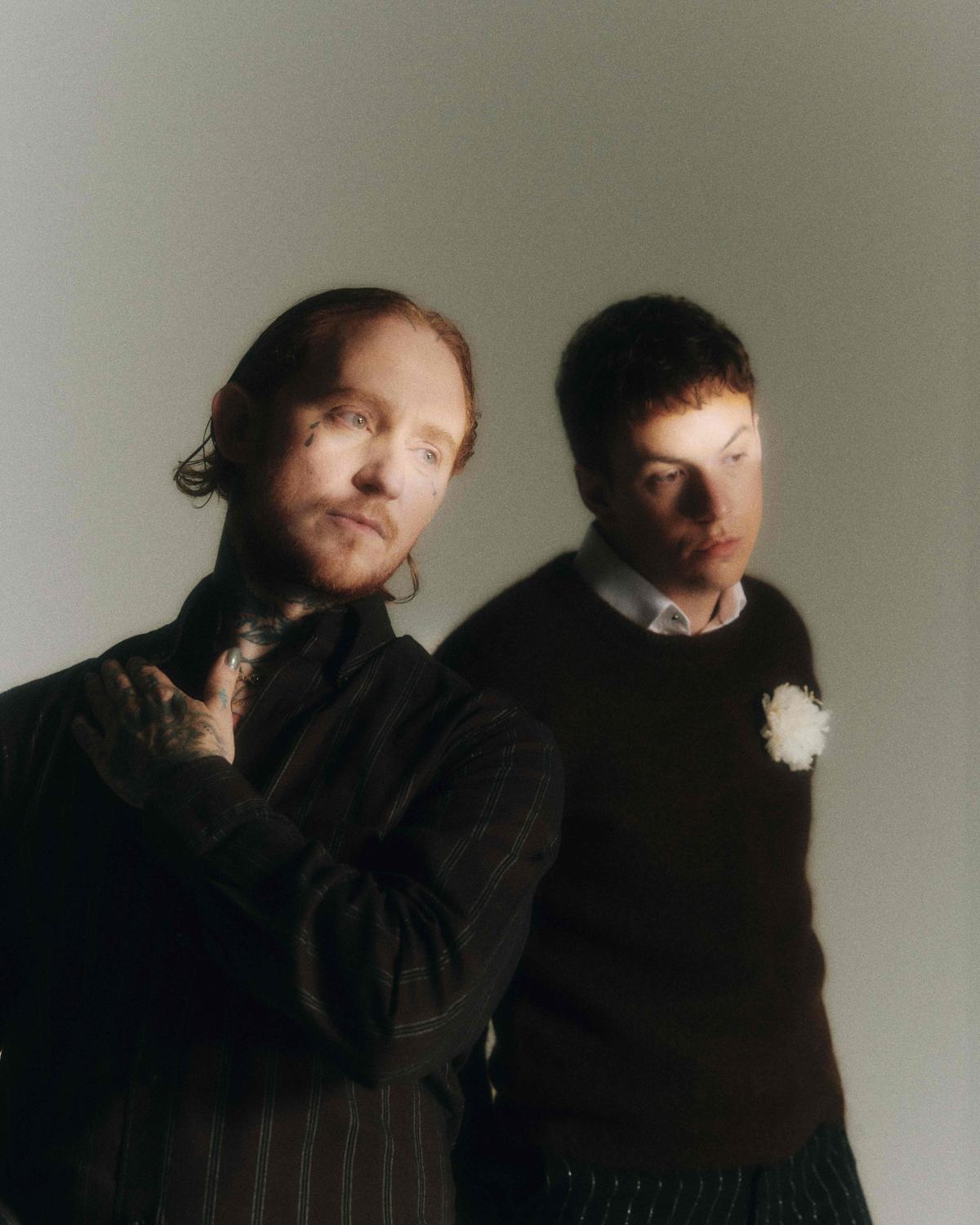 Frank Carter & The Rattlesnakes announce their fifth studio album, Dark Rainbow
The band also share the album's lead single "Man of the Hour", which was given its airplay debut by Clara Amfo on her BBC Radio 1 Future Sounds show.
The lyrics to "Man of the Hour" question the idea of rock stardom and where it fits in 2023, recognising a character that we all could, to our own detriment, be or aspire to, as singer Frank Carter elaborates: "We talk about how rock and roll will never die, but we never really talk about how maybe the idea of the rock star should die. The whole concept and what it means has always been this glamorised moment, but ultimately when I put that suit on, it didn't go very well for me."

"I'm just witnessing the world change so quickly and I'm still trying to come to terms with who I am and what the authentic version of me is. By giving people what I thought they wanted I think I got further and further away from who I actually am," he continues.
Frank Carter & The Rattlesnakes have toured with Foo Fighters, headlined festivals, bagged three UK Top Ten albums, and featured Tom Morello, Bobby Gillespie and Cassyette to guest on their tunes. Now on the cusp of releasing their fifth LP, Dark Rainbow, the two old friends are taking stock.
"Normally we don't look backwards when making a record, but this has been looking to reach us for a long time," Dean Richardson explains. "Some songs are old ideas reworked, fresh eyes on something that didn't quite fit on their other records." Richardson remembers, "Some of these songs were lost along the way because basically we didn't really give them the space."
The last time that many UK fans will have witnessed the band will have been at their sold-out Alexandra Palace show in London, or on the mainstages at Download and Reading & Leeds festivals, or headlining this summer's 2000 Trees Festival. In the wake of Dark Rainbow's release in January, the band will also be embarking on their biggest tour to date as they announce details of headline shows through the UK, Europe, Australia and USA for 2024.

Fans in UK and EU can now pre-order the album for access to pre-sales. All tickets will be on general sale from Friday 6 October at 10am.
Tracklist:
Money
Man of the Hour
Can I Take You Home
American Spirit
Happier Days
Brambles
Queen of Hearts
Sun Bright Golden Happening
Superstar
Self Love
A Dark Rainbow
"Man of the Hour" is out now. Dark Rainbow is for release on 26 January 2024. For more information on their upcoming tour dates, and the pre-order the forthcoming album, visit andtherattlesnakes.com.