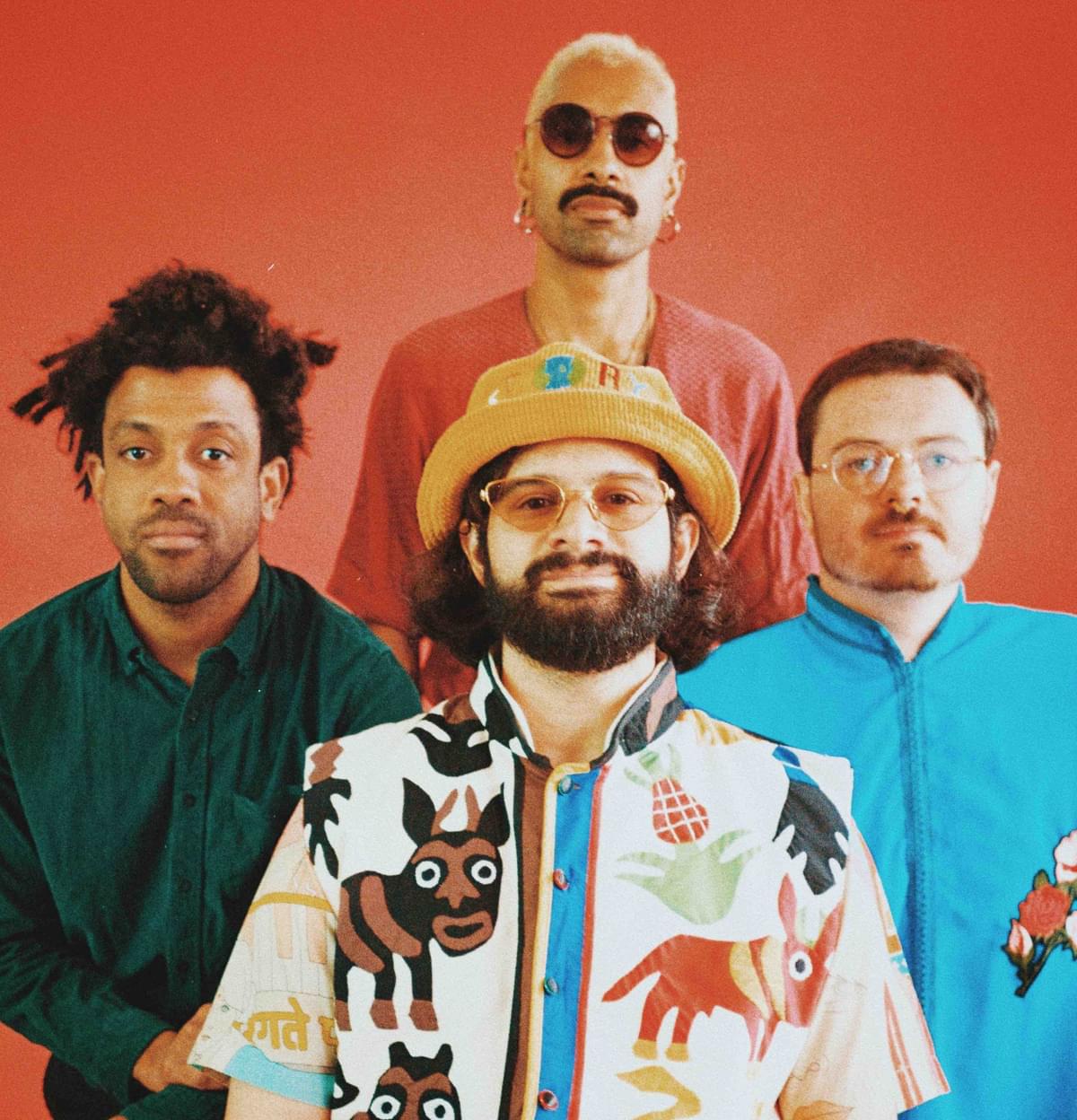 Flamingods return with new single and video for "Dreams (On The Strip)"
Flamingod's new single "Dreams (On The Strip) features guest vocals from Girl Ray's Poppy Hankin and her partner Joanie Eaton.
Recorded in Atlanta with Grammy award-winning producer Ben H. Allen (Animal Collective, Deerhunter, M.I.A), "Dreams (On The Strip)" signifies a new era for Flamingods and is their first new music since the release of fourth studio album Levitation in 2019.
Frontperson Kamal Rasool comments: "The power of dreams has got me hooked over the past few years. When I lost my Dad to COVID 3 years ago, I started having lucid dreams about him where he existed within these surrealist settings that felt both poetic and nonsensical. It felt like he was trying to reach me in these dreams, to give me advice or perhaps just be closer to me. It changed my perspective of dreams and the sometimes-potent effects they can have on you".
Alongside the single, Flamingods have also announced that they are set to bring their genre-defying music back to the stage, announcing a UK headline tour this November, preceded by a string of Summer festival appearances.
The accompanying music video is a dazzling treat – shot between LA and London and directed by rising Indian, LA-based director Tanmay Chowdhary. Playing on the song's themes, it arrives as a sun-baked fever dream, complete with vivid animations by the band's own Charles Prest. The video also stars LA-based, Lebanese-American belly dancer and skater Alia Mohamed.
Chowdhary explains "We wanted to design a visual aesthetic that is reminiscent of the 80s and 90s, a time when Kamal was growing up in Bahrain. We used old VHS cameras and combined it with a more modern lens in capturing Alia's talent, who like the band is an artist with complex roots."
Rasool adds: "The video's pomegranate imagery is a reference to the name of the Bahraini village my dad was born in (Ras Rumman / رأس الرمان) where Pomegranates were once cultivated. The motif is our way of paying tribute to him, alongside featuring some of his belongings like his boombox, binoculars, sunglasses and clothes."
"Dreams (On The Strip) is out now. For more information on their live dates, visit flamingods.com.
Get the Best Fit take on the week in music direct to your inbox every Friday