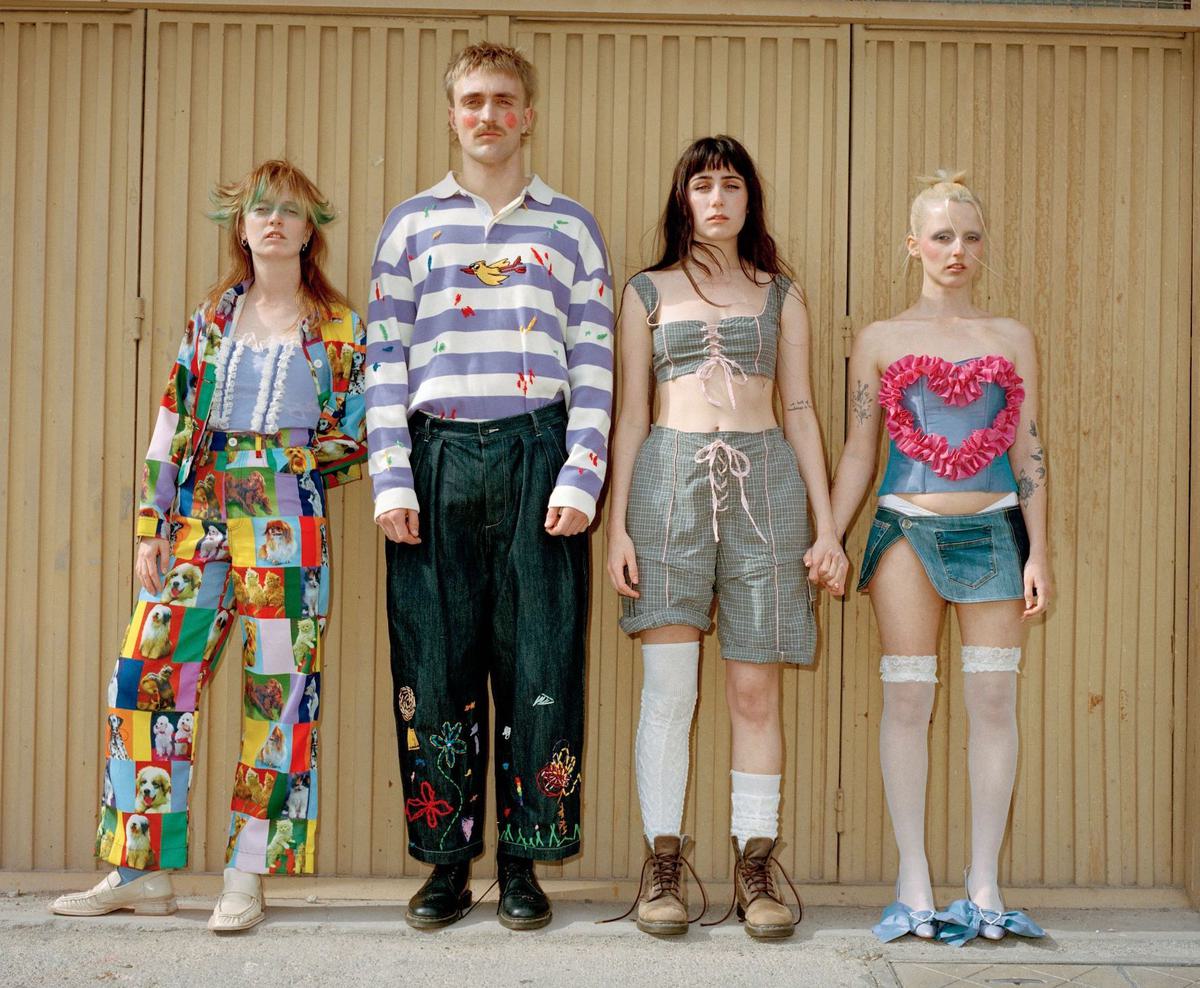 FIZZ reveal their latest single, "You, Me, Lonely"
Today, fast rising musical collective FIZZ share new single "You, Me, Lonely" as the latest offering from their forthcoming debut album, The Secret To Life.
FIZZ are comprised of friends and creatives dodie, Orla Gartland, Greta Isaac and Martin Luke Brown, who have to date released the singles, "High In Brighton", "Hell of a Ride", "Close One", and "As Good As It Gets".
"You, Me, Lonely" is a subtle gut-punch, showcasing dodie's gentle lead vocal supported by the stunning harmonies that have become typical of FIZZ as a collective. This song, engineered by Soren Bryce (Tummyache), who also contributed on bass, serves as one of the calmest, most reflective moments on the band's eclectic upcoming album The Secret To Life.

"You, Me, Lonely.. a full sentence, this sad phrase echoes to start a song about a partnership that has run its course: "I love you, I need to. What am I without you?," The band share as they describe this track as "a time capsule for the moment right before 2 hearts break".
In addition to rescheduling the release date of The Secret To Life, FIZZ have also rescheduled their debut headline tour to February 2024, with nine shows on the run including London's Shepherd's Bush Empire.
All previously purchased tickets remain valid for the new dates, refunds available from point of purchase for those who cannot attend the new dates. The band have also announced a run of intimate in-store shows tied to the album's release in October and November.