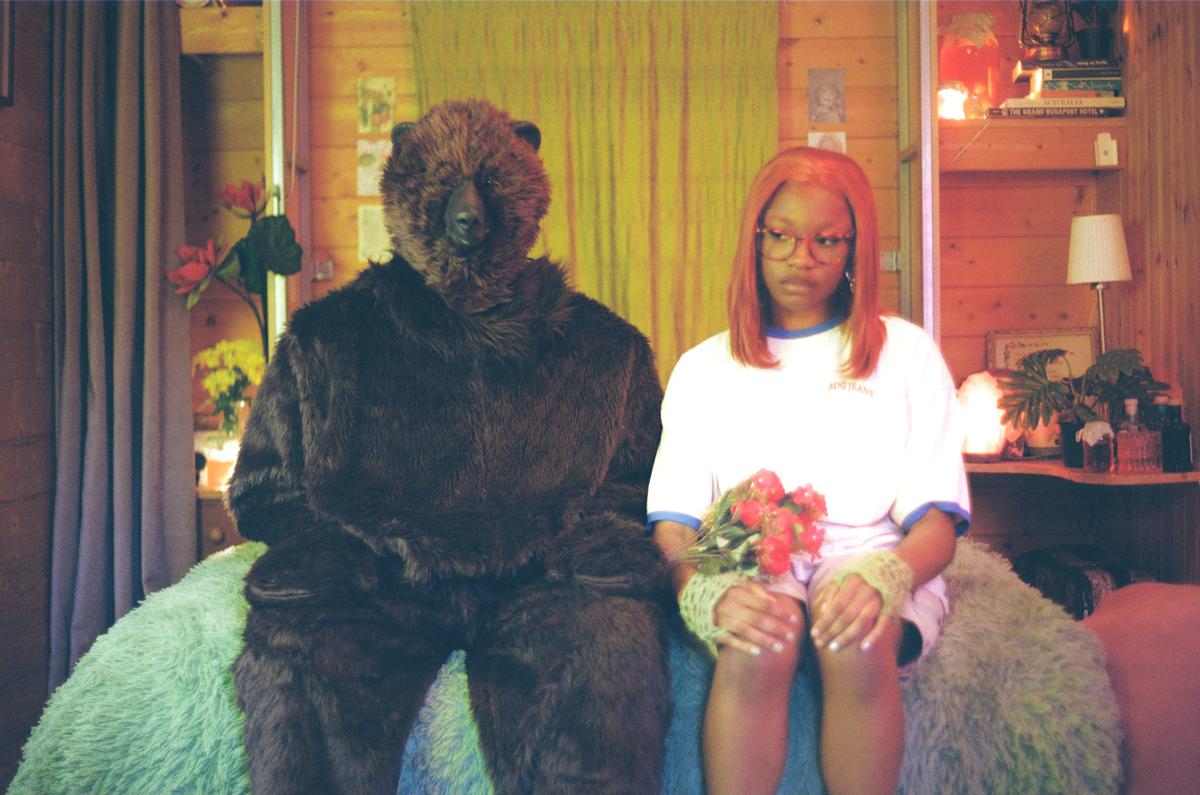 EFÉ, Highschool, Kate Bollinger and The Goa Express head up Best Fit's five-day festival of new music
This January, The Line of Best Fit returns with the eighth edition of The Five Day Forecast, our annual festival showcasing the very best in new music – with the first names being announced today.
EFÉ, Highschool, Kate Bollinger and THE GOA EXPRESS are the first headliners for the event, which takes place at The Lexington in London and runs across five consecutive nights from 16-20 January. The event has been a sell-out every year, with the likes of Self Esteem, Soccer Mommy, Snail Mail, Squid, Black Country, New Road and Nilüfer Yanya playing in previous editions.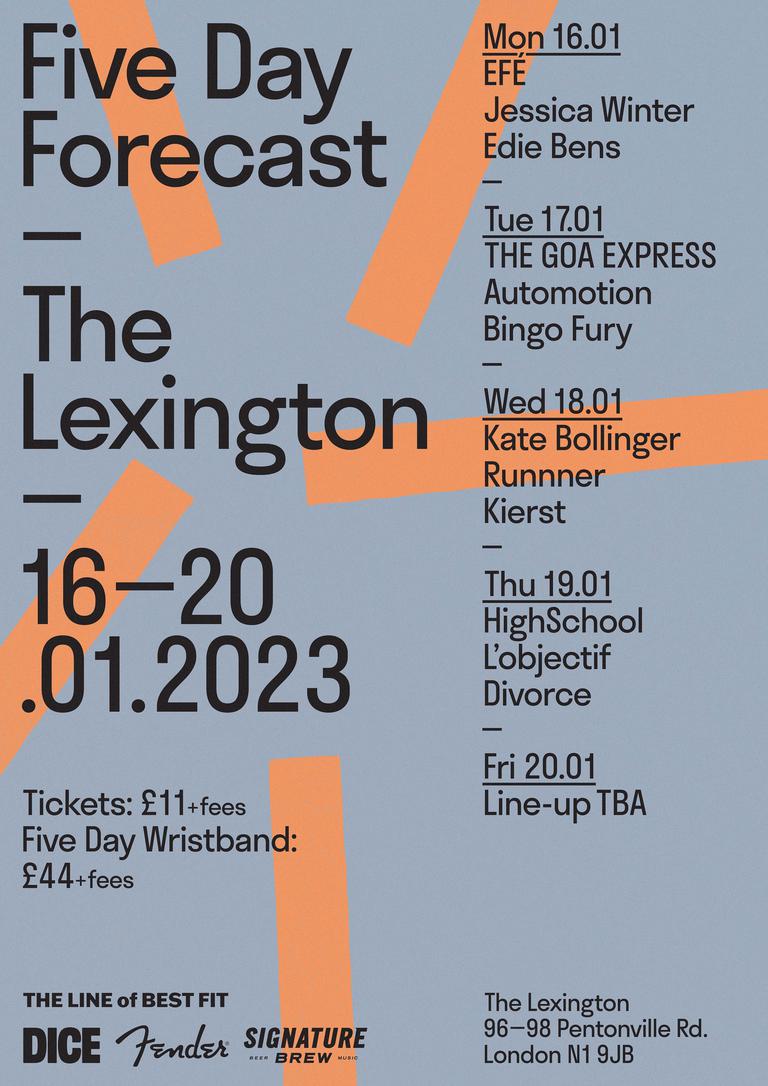 21 year old Irish artist hailing EFÉ headlines the opening night of the forecast. Her debut EP "What Should We Do This Summer" was released in October 2020 and her music is a sunny slice of bedroom pop, evoking images of blue skies on a summer's day using shimmering synth pads and funky, modulated guitar tones. She's joined on the line-up by Lucky Number-signed Jessica Winter and rising Welsh singer-songwriter Edie Bens.
Teenagehood, brotherhood and a love for an array of alternative music unites THE GOA EXPRESS, our second headliners. The intensity of the Burnley-band's friendship has resulted in the occasional bust up along the way, yet it only adds to the chemistry which the band offer on record and on stage. They are joined by four-piece post-rock band Automotion and Bristol's musical maverick Bingo Fury.
Our third headliner is Richmond, Virginia-based Kate Bollinger who makes songs that tend to linger well beyond their run times, filling the negative space of ordinary days with charming melodies and smart phrasings. Joining Kate on the third night of the Forecast is LA multi-instrumentalist Runnner and Brooklyn songwriter Kierst.
Thursday is headlined by Melbourne based HighSchool, aka Lilli and Rory Trobbiani and Luke Scott – a trio who make a spellbinding indie-pop sound full of stylish, gothic excess. They're fresh from working with Speedy Wunderground boss Dan Carey on their anthemic recent single "Only a Dream", and are joined by Leeds band L'Objectif and Hand in Hive-signed Divorce.
The final artists playing the closing night of the line-up on Friday, 20 January, will be announced later this year.