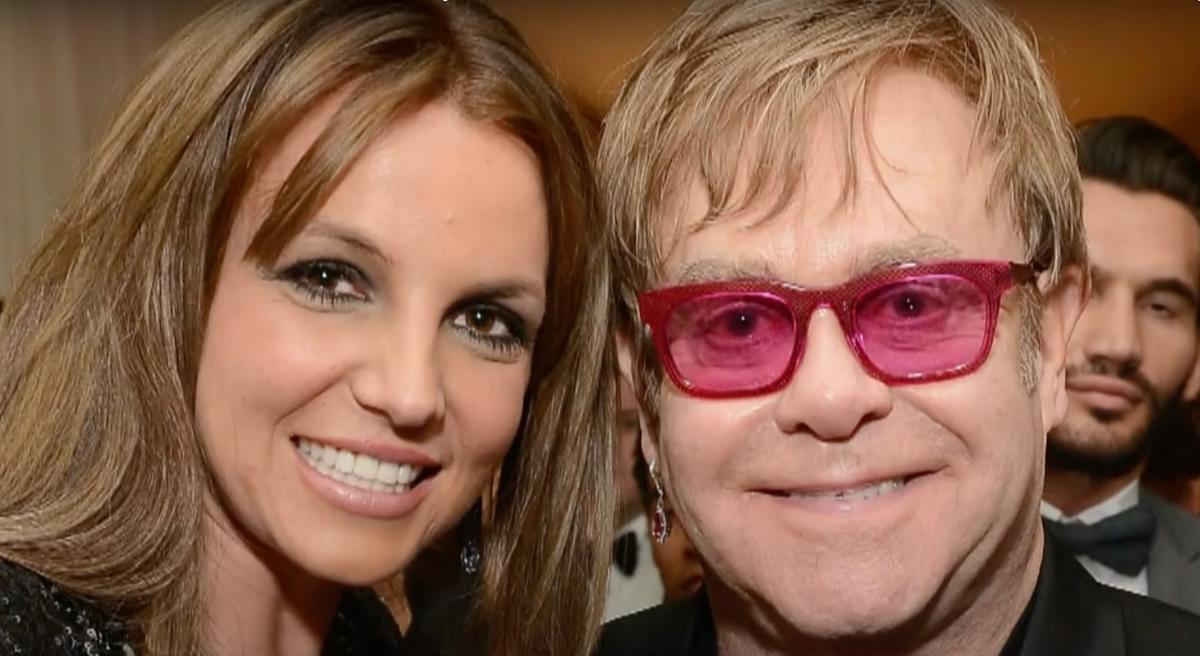 Elton John unveils new Britney Spears collaboration "Hold Me Closer"
Elton John has released his new Britney Spears collaboration "Hold Me Closer", which marks her first new outing since 2016.
The Andrew Watt-produced "Hold Me Closer" is a mashup of John's "Tiny Dancer", "The One" and "Don't Go Breaking My Heart", using a similar formula to last year's chart-topping Dua Lipa collaboration "Cold Heart", which used elements from his ""Kiss The Bride" (Too Low For Zero), "Rocketman" (Honky Château), "Where's the Shoorah?" (Blue Moves) and "Sacrifice" (Healing Hands).
"Hold Me Closer" features Britney Spears, marking her first new material since 2016's Glory, and first music release since her 13-year conservatorship was terminated in November last year.
John told The Guardian of working with Spears, "She sang fantastically. Everyone was saying they don't think she can sing any more. But I said, she was brilliant when she started so I think she can. And she did it, and I was so thrilled with what she did."
He also revealed that he plans to release one single like "Cold Heart" and "Hold Me Closer" "every year for a fun, happy summer record."
"I'm so excited to be able to do it with her because if it is a big hit, and I think it may be, it will give her so much more confidence than she's got already and she will realise that people actually love her and care for her and want her to be happy," John added. "That's all anybody in their right mind would want after she went through such a traumatic time."
In a press release, Spears said of the collaboration, "I was so honoured when the incredible Sir Elton John asked me to join him on one his most iconic songs. We are so excited for the fans to hear it! Thank you, Elton, for having me! I am so grateful that I got the opportunity to work with you and your legendary mind."
Elton John and Britney Spears' "Hold Me Closer" collaboration is out now.
Get the Best Fit take on the week in music direct to your inbox every Friday