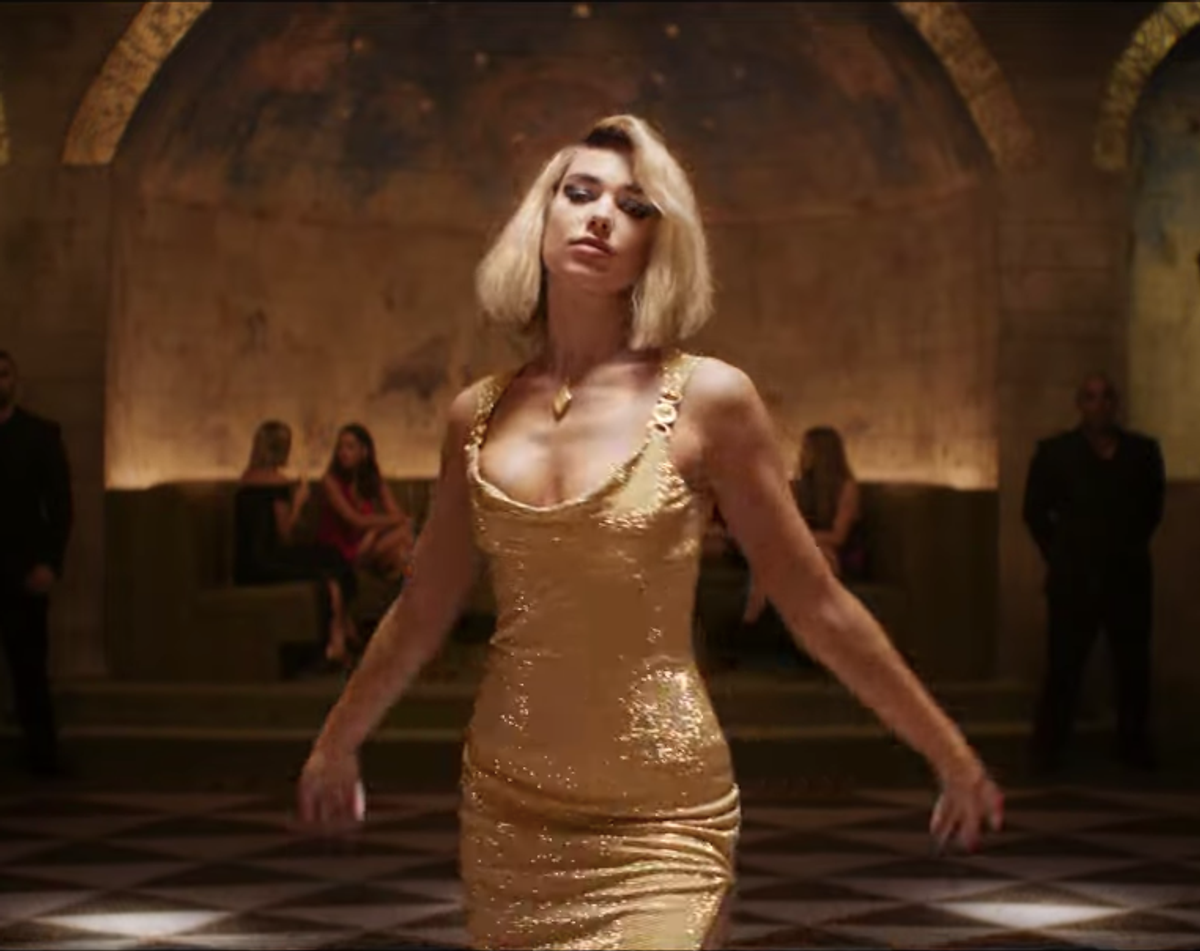 Dua Lipa stars in new trailer for Matthew Vaughn's forthcoming film, Argylle
Argylle is the forthcoming spy action comedy film which is directed and produced by Matthew Vaughn (Kingsman), and written by Jason Fuchs (Wonder Woman).
Argylle is adapted from the novel of the same name by Ellie Conway. Bryce Dallas Howard is set to play the lead role of Elly Conway – an introverted spy novelist who seldom leaves her home – who is drawn into the real world of espionage when the plots of her books get a little too close to the activities of a sinister underground syndicate, played by Henry Cavill.
An official description adds: "Accompanied by Aiden (Sam Rockwell), a cat-allergic spy, Elly (carrying Alfie in her backpack) races across the world to stay one step ahead of the killers as the line between Elly's fictional world and her real one begins to blur."
Bryce Dallas Howard, Sam Rockwell, Bryan Cranston, Samuel L. Jackson, and John Cena are also set to star in the movie. Lipa and Cena were co-stars on Greta Gerwig's Barbie movie.

Filming took place both in the US and the UK along with a string of undisclosed locations. Speaking on the film, Vaughn said in a statement,"When I read this early draft manuscript I felt it was the most incredible and original spy franchise since Ian Fleming's books of the '50s. This is going to reinvent the spy genre."

Plans of the film was first unveiled back in July 2021 where The Hollywood Reporter announced the singer would create original music for the Argylle title track and score.

Earlier this year, Dua Lipa revealed that she's working on her forthcoming album – the follow-up to 2020's Future Nostalgia. It's said that she has been working on the 1970s-era psychedelia inspired album alongside Tame Impala's Kevin Parker.
Last month, in an interview with Vulture, Mark Ronson revealed that he had heard some of Dua Lipa's new album, and speculated that there was an Easter Egg in the video for "Dance the Night", which meant that she's moving away from her disco era.
"I've heard some of it and it's incredible. I think that's why there's the disco ball that smashes in the video, right?, he said. "This feels like her triumphant stomp on that era of her music into whatever she does next."

Argylle will be released in cinemas worldwide by Universal on 2 February 2024, before streaming on Apple TV+ at a later date.