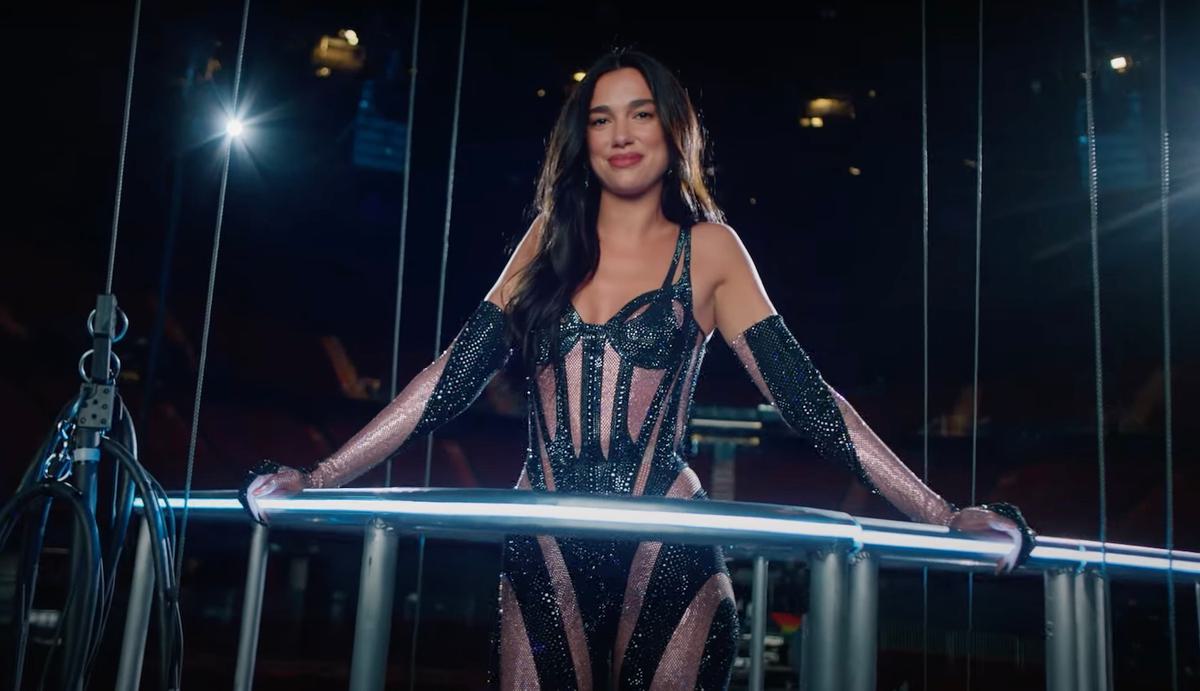 Dua Lipa announces the release of Barbie movie single "Dance The Night"
Dua Lipa is set to release "Dance the Night" – a new single from the upcoming Barbie movie soundtrack.
"Dance the Night" will be the lead single from the highly-anticipated Barbie film. Taking to her socials, Dua Lipa posted a video which shows the infamous shoe scene – which was first seen in the trailer – alongside an image of the singer blowing a kiss to the camera. A snippet of the song is also featured.
Alongside providing music for the movie's soundtrack, Dua Lipa will star as mermaid barbie. This marks the debut for her acting career. "Dance the Night" will be Dua Lipa's first solo release since the 2021 re-issue of her album, Future Nostalgia.

This follows a teaser from Alice Glass who previewed a cover of Aqua's "Barbie Girl", which was also recorded for the film.
This will be the former Crystal Castles frontwoman's first release since 2022's "LIPS APART", and "Chastity", on which she collaborated with Pussy Riot and Boys Noize. The reimagined track appears to be a collaboration with Adore, and will be released to coincide with the release of the Barbie film.
💞🐇 coming soon 🤫 pic.twitter.com/uXB5OAFCTM

— ALICE GLASS (@ALICEGLASS) May 18, 2023
"Dance the Night" will be released on 26 May. Barbie will be released in the UK and US on 21 July.