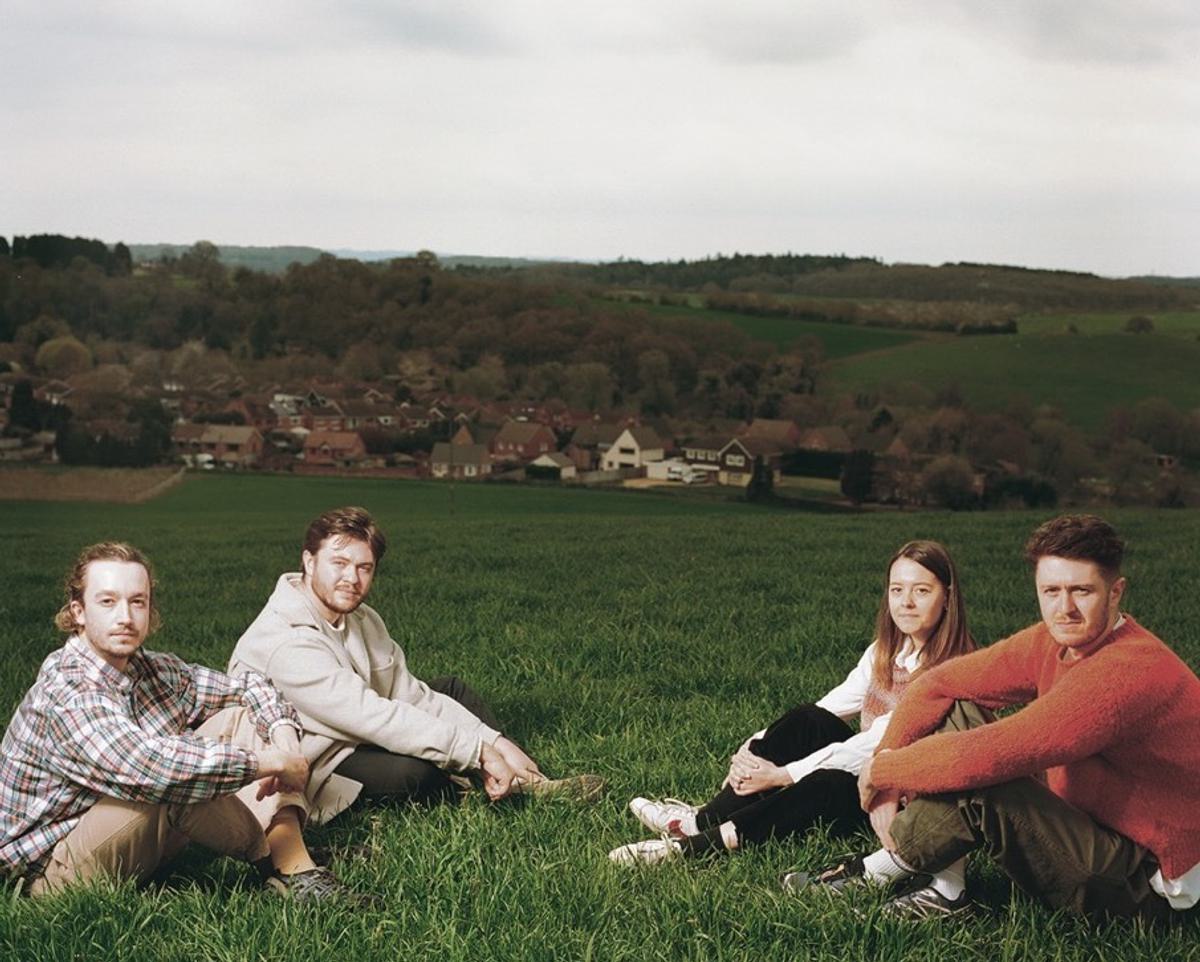 Chartreuse announce their debut album, Morning Ritual
Birmingham quartet Chartreuse are accompanying the announcement of their debut album with a double single release, featuring the album's title track, as well as its opener, "All Seeing All The Time".
"Morning Ritual" sees the vocals of Mike Wagstaff and Hattie Wilson gently waltz around each other and was one of the first tracks the band ever wrote.
The band have also revealed a video for "All Seeing All The Time" filmed in London and directed by Dylan Friese-Greene. Speaking of the track, vocalist Hattie Wilson says: "This song is about the multitude of information we have available to us whenever we want it. Whether that's factual or fake. The idea arose when I started to worry about Rory's news intake, he was checking it at all hours of the day and waking up to look at it, there was a lot going on in the world at the time and still is. The lyrics are quite self-explanatory, there's no hidden meanings in there."
"This song took many forms, and we tried a lot of ideas to make it work, originally being led by a synth line and my vocals which just didn't quite work, Mike then took on vocal duties, we took the synth out, replaced it with guitar and the rest followed, we cracked it," she continues, "When we play this song live it feels like we're holding on for dear life, it's so jam packed and intricate that it starts and ends before we quite know what's happened, which makes it one of my favourites to play live."
Speaking of "Morning Ritual", Wagstaff adds: "In the thick of ordinary life we perform morning rituals. With having someone to love, you get up for work, pick up dry cleaning, brush your teeth and problems / fears and self-loathing can always be sandwiched in-between a huge amount of love."
Having experimented with partly producing their previous EPs, Mike stepped up as sole producer on 2021's Is It Autumn Already? and continues in the role for Morning Ritual.
The album was recorded over the course of 2022, with occasional breaks for European tours with Palace and with Eden, and time to adjust to the changing nature of the Chartreuse studio set-up. They began recording in a shed in the garden at Mike and Rory's house - previously occupied by their dad's home office, though he realised he had been evicted when they got rid of his desk.
The band will be heading to the US for a month-long support tour with Local Natives before heading back to the UK and Europe for their own headline shows.
Tracklist:
All Seeing All The Time
Backstroke
Switch It On, Switch It Off
Who Bites Down
Shield From Bedlam
Agitated
Never To Be Real
Whippet
Morning Ritual
This Could Be Anything
Are You Lookng For Something
Sorcerer's Eyes
"Chartreuse's debut album, Morning Ritual, is set for release on 10 November via Communion Music, and is available to pre-order now.