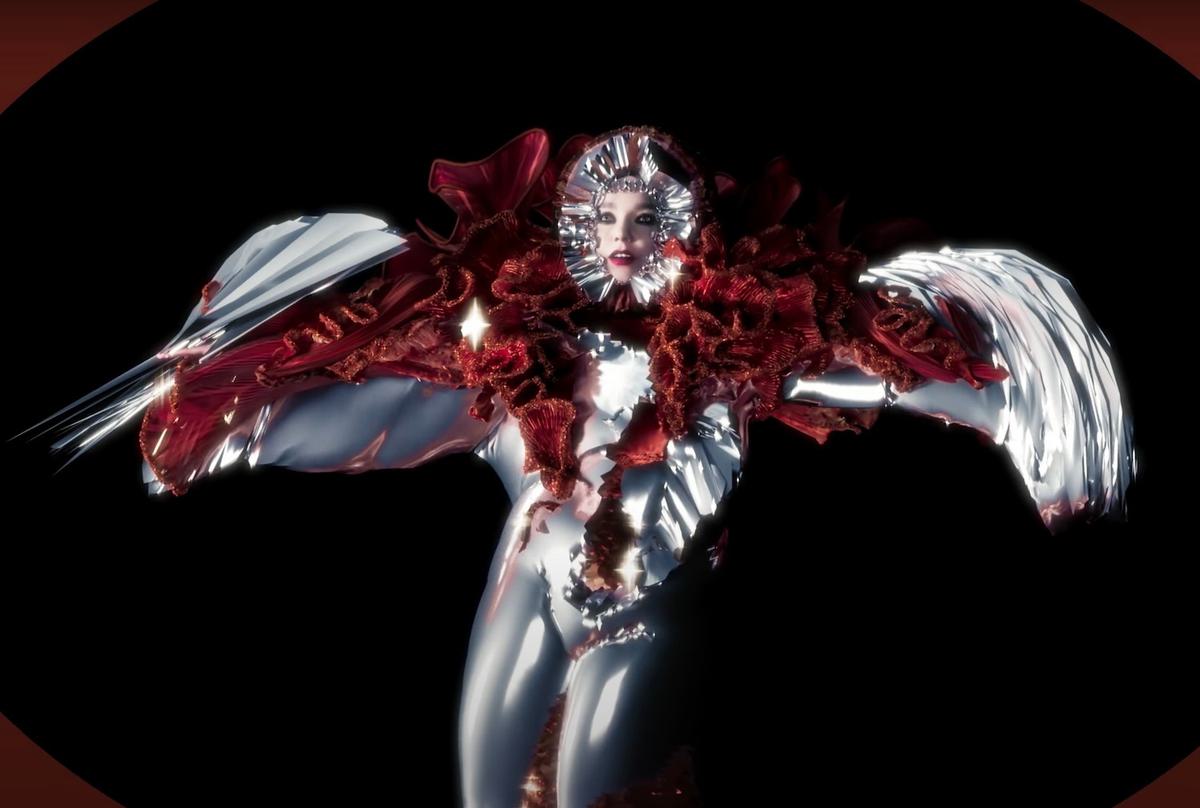 Björk teases new single "Ancestress"
Björk has unveiled a preview of "Ancestress", the third single from her upcoming album fossora, which is a tribute to Björk's late mother.
Next week Björk will release her Utopia follow-up fossora, and so far she's unveiled two singles - "Atopos" and "Ovule". Last night (21 September) Björk shared a new teaser for "Ancestress", the album's third single, which looks like it'll be arriving later today.
tomorrow pic.twitter.com/uy7qsErBfE

— björk (@bjork) September 21, 2022
In a recent interview Björk called fossora an "Iceland album", and said of the fungus theme of the new record, "It's something that lives underground, but not tree roots. A tree root album would be quite severe and stoic, but mushrooms are psychedelic and they pop up everywhere. My fungus period has been bubbly and fun, with a lot of dancing, and the head-banging at the end of each song..."
In the same interview, it was revealed that "Ancestress" is one of the fossora tracks that deals with Björk's mother's death, and has running time of seven minutes. The track, considered a tribute to her mother, features Björk's son Sindri on backing vocals. Björk said of the song, "I wrote pages and pages and pages, and edited it down, just to leave exactly the words I want to be there. If I was a priest, it's what I would've said at the funeral."
fossora will follow Björk's 2017 album Utopia, and will feature 13 songs in total. It will include contributions from Serpentwithfeet, backing vocals from her son Sindri and daughter Doa, songs written for Björk's mum, and a poem Látra-Björg, an 18th-century fisherwoman and outcast.
Björk will release "Ancestress" later today. Her fossora album arrives on 30 September via One Little Independent Records, and is available to pre-order now.