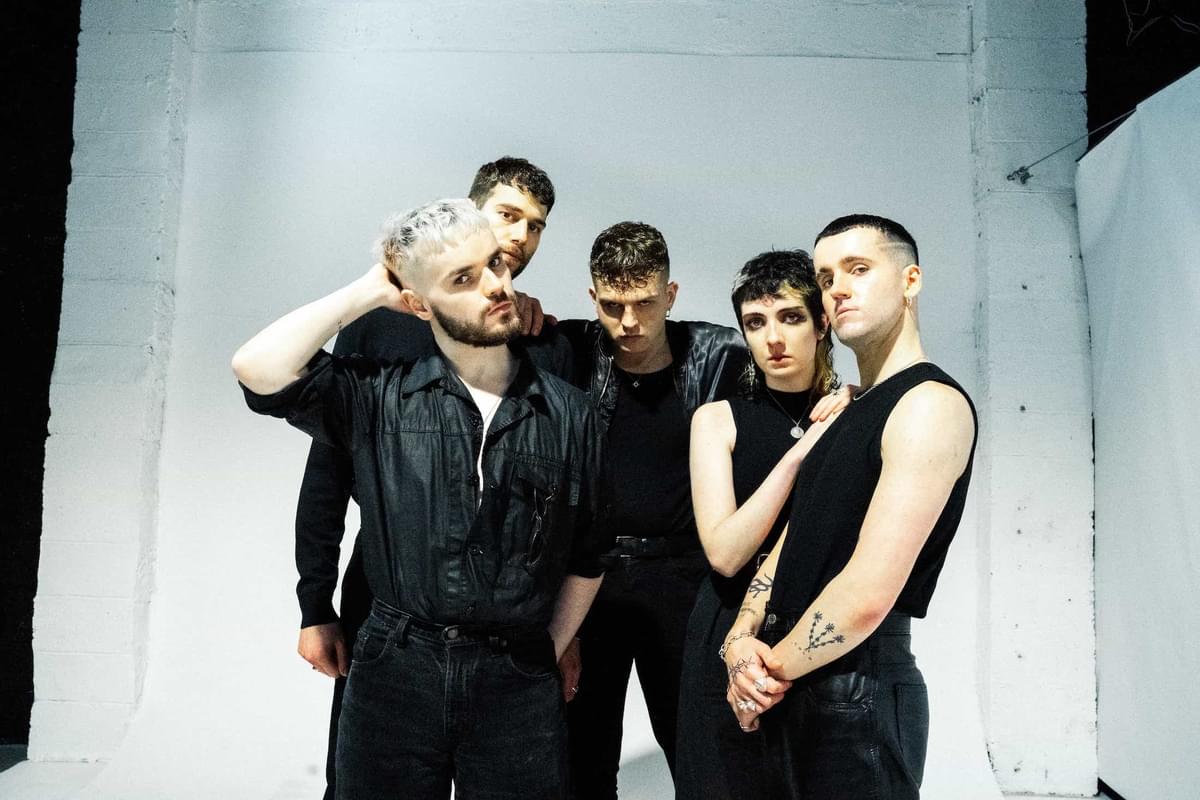 VLURE share their raging, rampant debut offering "Shattered Faith"
VLURE's debut track "Shattered Faith" is dripping from the core with an emotive Murder Capital-esque delivery, whilst its free hand conducts an electro-dancefloor type orchestra. Its emotional roots, however, run much deeper.
Ever since their emergence at the dawn of 2020, Glaswegian five-piece VLURE have served up a raw gallon of intrigue; especially where their YouTube live session is concerned. Now armed with their debut single proper, a song born of rich, electronic-soaked post-punk of tectonic plate-shaking proportions, the band look to take the rest of the world by storm. "Shattered Faith" shows a band taking complete ownership of their souls in the best way possible.
"'Shattered Faith' is an awakening, the sudden realisation that everything is what you make it," explains vocalist Hamish Hutcheson. "Through the lyrics, I wanted to convey the battle within my own mind to the listener. One side being bold, to the point and extroverted; the other subdued and reclusive, searching for reason. The verses are gallus statements of idealistic self perceptions, a confidence boost. The high of finding what you were born to do.
"To me, the song is centred around finding where I belonged, and owning it. It's a rebirth. But that's only to me, I can only hope it means something different to each listener, or at least takes them on my journey."
"We wanted to create something that felt at home on the dancefloors that we all found ourselves on growing up," says VLURE, "yet still equally at home in the sweat-filled venues that the band was conceived in. At its crux, 'Shattered Faith' is about self-empowerment. It's the disillusionment with where you are and what you've been given. It's lying on your kitchen floor at 3am realising who you truly are and finding power in that - it's a new lease of life. We believe that, if you want to find it, there is something for everyone in this song."
Get the Best Fit take on the week in music direct to your inbox every Friday