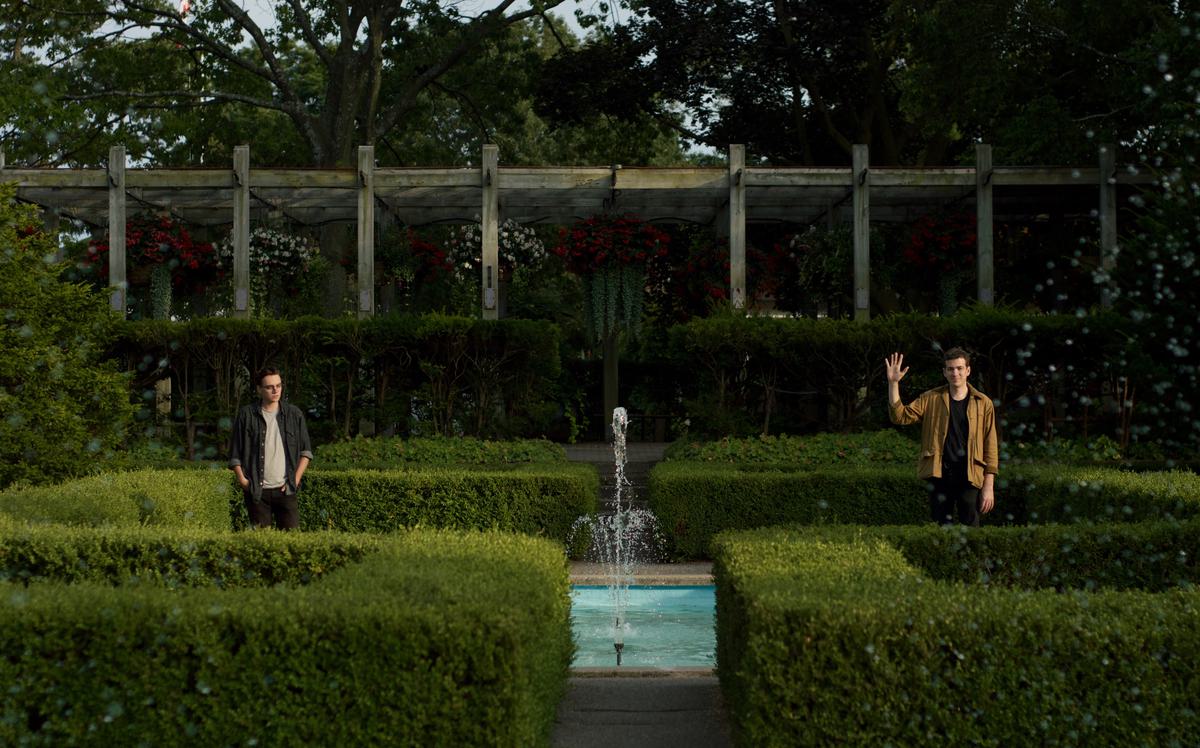 Toronto's Ducks Unlimited shimmer on the fuzzy indie-pop of "Gleaming Spires"
Canadian four-piece Ducks Unlimited tackle themes of belonging on nimble new single "Gleaming Spires".
"Gleaming Spires" finds the outfit lacing peppy-paced songwriting with infectious jangle-pop punch; Johnny Marr-esque guitar hooks bubbling in a breezy, agile formula that rewards with pared-down swagger. Frontman Tom Mcgreevy's vocals flourish throughout the track's ambivalence-streaked three minutes, which treads a world-weary lyrical path: "How you hate going into town / If you could tear it down you'd do so without hesitation".
A terse tour through the psychology of place is presented. Jagged verses slice through with concise, undiluted intent; direct and unrelenting but coated in a sense of casual resignation: "There is no future here that lives up to our expectation". At the single's heart lies this tug of war between idealism and reality. Mcgreevy fleshes out this less-than-sparkling subtext, explaining: "It's about the emotional energy that gets put into hating a place. I feel like the manic intensity with which I've heard friends sometimes shit on the town they live in is often pretty transparently an exercise in the displacement of issues in other parts of their lives."
The Canadian quartet plumb the tracks' central theme with a whimsical zeal that ensures instant replay value. The band's own production lends further sonic luster, a silkiness embracing each strum splice and drum strike, elevating all elements to the fore with a pristine vitality. Frenetic, at times lilting, strings intersect with a palpitating beat in pitch-perfect fusion, augmenting, rather than diminishing the song's questioning themes of stability and satisfaction.
"Gleaming Spires" represents Ducks Unlimited at their most unified so far: a solid display of the band's prowess ahead of their debut EP release Get Bleak later this month.