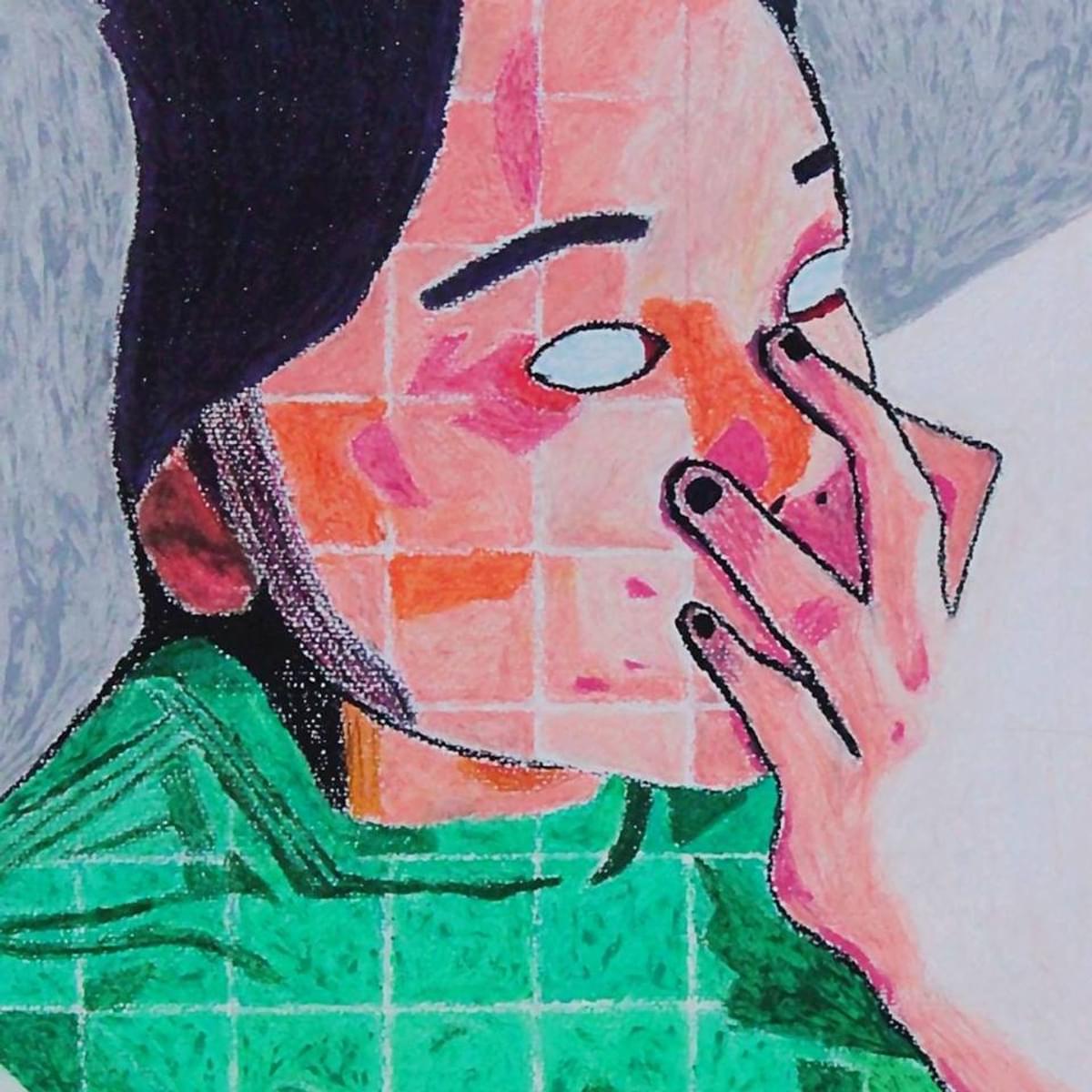 Transatlantic pop machine Superorganism are 2017's first big pop curveball, but who are they really?
Having quietly uploaded "something for your M.I.N.D." at the end of January, Transatlantic pop machine Superorganism are now experiencing a wave of hype that most bands could only dream of.
With it's wonky, stickysweet synth bass wobs and lazy flickers of guitar melting alongside some of the slickest, most confidently nonchalant vocals you'll hear on any debut this year, "something for your M.I.N.D." will sell you within its first thirty seconds. And before you realise it, you're hitting repeat again and again, and again. I'm not exaggerating, I listened twelve times in a row yesterday after the track was first retweeted onto my timeline. Only a handful of pop songs every year instantly cut through like "something for your M.I.N.D." - songs that completely go against the grain of everything else out there, such as Maggie Rogers' "Alaska"; songs you can't pigeonhole, no matter how hard you try.
According to an email the band's 17-year-old Japanese figurehead sent to Gorilla vs. Bear, Superorganism are an eight-piece based between Maine and London. All may not be as it seems on the surface however, with Stereogum reporting that the cherubic lead singer introduced herself as "Orono" - and Orono, one eagle-eyed commenter notes, is a town in Maine where the University of Maine is situated. Further thickening the plot, The FADER cites a Twitter account, @oronooo, where you can find screengrabs of Superorganism's surging play counts amongst deftly executed Weezer covers.
Whatever the case, Superorganism aren't just a total curveball for 2017 pop, they're a shot in the arm for music discovery on the whole, proving that the very essence of blogging is still alive and as thrilling in the age of playlisting algorithms as it was in the halcyon days of Hype Machine. Superorganism may ultimately be an industry tall tale, but they're one I desperately want to be legit.
Get the Best Fit take on the week in music direct to your inbox every Friday