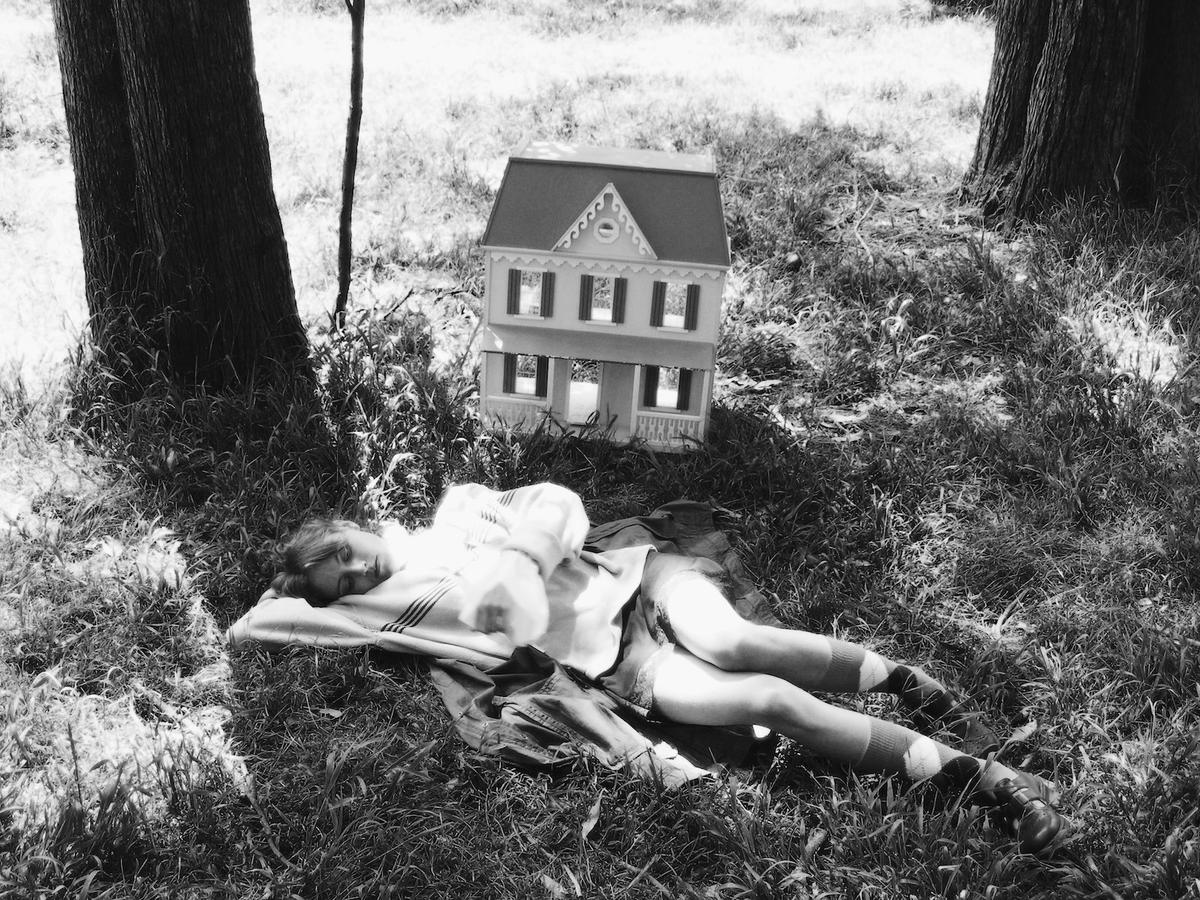 Skullcrusher returns with the intimate melancholia of "Day of Show"
The next instalment lifted from the forthcoming EP, following debut release "Places / Plans", new single "Day of Show" sees Skullcrusher continue to weave her melancholy web.
Rarely does an artist arise with a sense of identity so fully composed, but Skullcrusher is clearly resolute in her vision. The implied brutality in the unconventional moniker of singer-songwriter Helen Ballentine is one wholly at odds with the disarmingly intimate music she creates, yet seemingly veils a quiet strength in the face of lovelorn matters of the heart.
Once again summoning an hypnotic aura with the understated guitar work and percussion, "Day of Show" is the audible pregnant pause of a poignant moment, an interpretation of waiting with baited breath and the flood of thought and emotion that jolts when you are absently aware of its significance. Faint synths eerily swell beneath Ballentine's lucid, crystalline vocal - the deserved star of the show here - as her composition so perfectly grasps her heart's dull ache.
"I wrote 'Day of Show' on a hot day last summer in my roommate's bedroom because mine didn't have AC," shares Ballentine, who - despite a childhood and adolescence learning piano and guitar - only began to craft her own songs more recently. "I felt dazed and restless from sitting around in the heat all day.
"It is a song about feeling trapped in yourself, unable to help yourself and reluctant to let others in," continues the Los Angeles-based artist. "It explores the fragmented behaviour and thoughts that arise from this feeling: a kind of daydreaming that can be really creative but also the darkness that also exists there. It's musically inspired by a lot of the shoegaze music I listen to."
"Day of Show" is available now via Secretly Canadian, with the debut self-titled EP to be released 26 June. Follow
Skullcrusher on Instagram
.