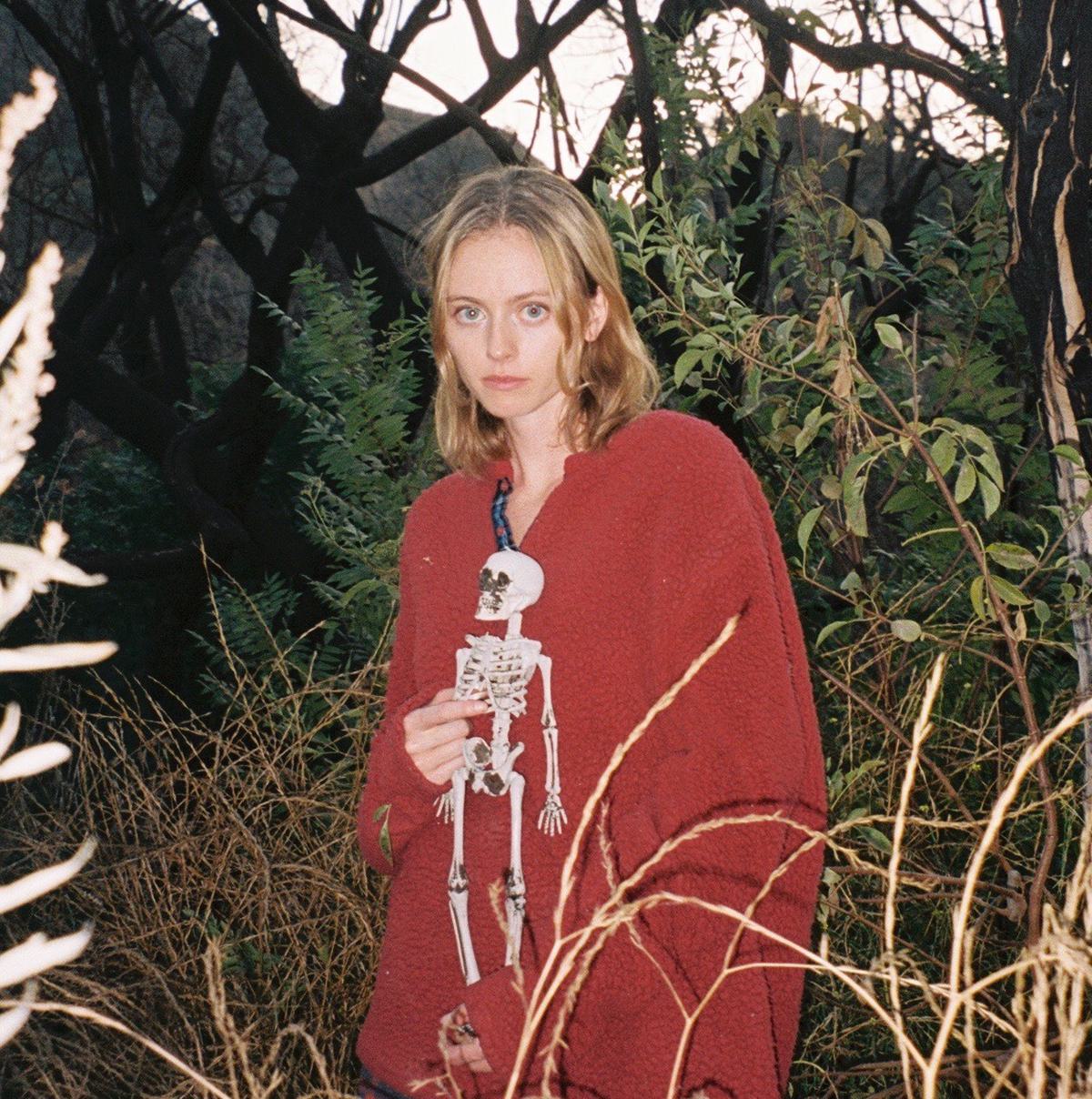 L.A artist Skullcrusher stuns in her captivating and atmospheric debut "Places/Plans"
Mysterious and arresting, L.A-based artist Skullcrusher signs to Secretly Canadian and emerges from nowhere with her debut single "Places/Plans".
Ah, who doesn't love a good debut? And as debuts go, the new single by Skullcrusher makes for a stunning listen. Emerging from practically nowhere, the talented singer-songwriter and guitarist crafts a captivating atmosphere with her new release "Places / Plans".
"You told me your friend's in love," opens the track with a delicately strummed guitar, detouring through a slumbering clutch of sounds. "Did you tell me for a reason?" brazenly poses Skullcrusher as she challenges a potential lover, one who fears of embarking on emotion when the often challenging life of a musician beckons. What if their feelings aren't quite reciprocal? They are near immobilised with shyness.
Arresting in its simplicity, "Places/Plans" showcases the soft and confessional coos of Skullcrusher with a vulnerability that tugs at the heartstrings. As detailed in the lyrics, the moment the track recounts proved a life-changing one for the L.A artist.
"I wrote 'Places/Plans' during a long period of unemployment. I spent most of that time alone, reading or watching TV," shares Skullcrusher - better known as Helen Ballentine - of her debut. "'Places/Plans' tries to communicate the beauty of solitude and the insecurity it surfaces in the face of a new relationship.
"This was the first song I wrote for the project and feels like the driving theme for the EP. It is a song for being alone in your own world, but also for letting someone else in to see it.
"Places / Plans" is available now via Secretly Canadian, with the debut self-titled EP to be released 26th June. Follow
Skullcrusher on Instagram
.