The Swedes, led as always by Adam Olenius, are releasing "Oh Oh" as the first taster from their forthcoming fifth studio album - and it's no surprise that it's a huge, harmony-drenched instant pop classic. And they'll be playing the track, we hope, at a show at London's Thousand Island on 17 May before an appearance at The Great Escape festival.
The track drives from the off; Olenius and Bebban Stenborg harmonise the title over runs of piano and synth washes, and the guitars jangle in that familiar Scandinavia-meets-west-coast-USA which Shout Out Louds do so very well.
"Oh Oh" is a mix of nostalgia and renewal; as Olenius sings "don't say that it's over / cos nothing ever is" there's a feeling of holding on to the past, yet it's met later with the lines "feels like it's clearing up / and something is starting" there's an attempt to throw off the hazy recollections and face the future, reinvigorated.
And perhaps that applies to Shout Out Louds. Back, familiar, yet still feeling utterly vital.
The video for "Oh Oh" was directed by the band's bassist Ted Malmros, and below you can read a little catch up we had with Adam Olenius.
So where has the band been for four years? What's been going on?
"Nothing and everything. We´ve been taking some time off and made babies and some of us lived abroad for a bit. Four years... its crazy, but it went by fast. We started writing straight after Optica but it took us almost two years to find our direction and sound. And since we´re old friends, the time and vibe has to be right. I guess we just know when we´re ready. And I forgot, Bebban released an album with her project Astropol, Ted with A Nighthawk and I released a solo EP last summer."

Can you tell us about the new single? Its themes, how it came about?
"'Oh Oh' was the first song we played for our producer Fredrik Swahn. I gave him my demo for him to play around with and he sent us back a great version a couple of days later. So that song was the test he passed so to speak. He has been very important for this album and for us as a band. He gave us a lot of energy and confidence. He jumped and danced around the studio and we´ve never had so many great parties while recording an album. We focused more on output and energy. The theme for "Oh Oh" is basically about that. About holding on to a feeling. Holding on to your dreams."
While being away has anything changed with Shout Out Louds, how the band approaches the world, the music industry?
"Naaa, nothing really. We´ve always been in line with how things work and allowing us to get inspired by other bands and artists. But there is a more of a "fuck it" vibe on this album. We´re just gonna do what we do and enjoy it. We trust the people we work with."
What's coming next this year for the band?
"A lot! We´ve been longing for this year to start. Our fifth album is coming out during fall and we basically have most of the shows booked for this year. Our first show in three years will be our London show May 17 at Thousand Island. The premiere! We gonna implode! And then we´ll do the Great Escape Festival in Brighton. We missed playing the UK and this is great start!"
---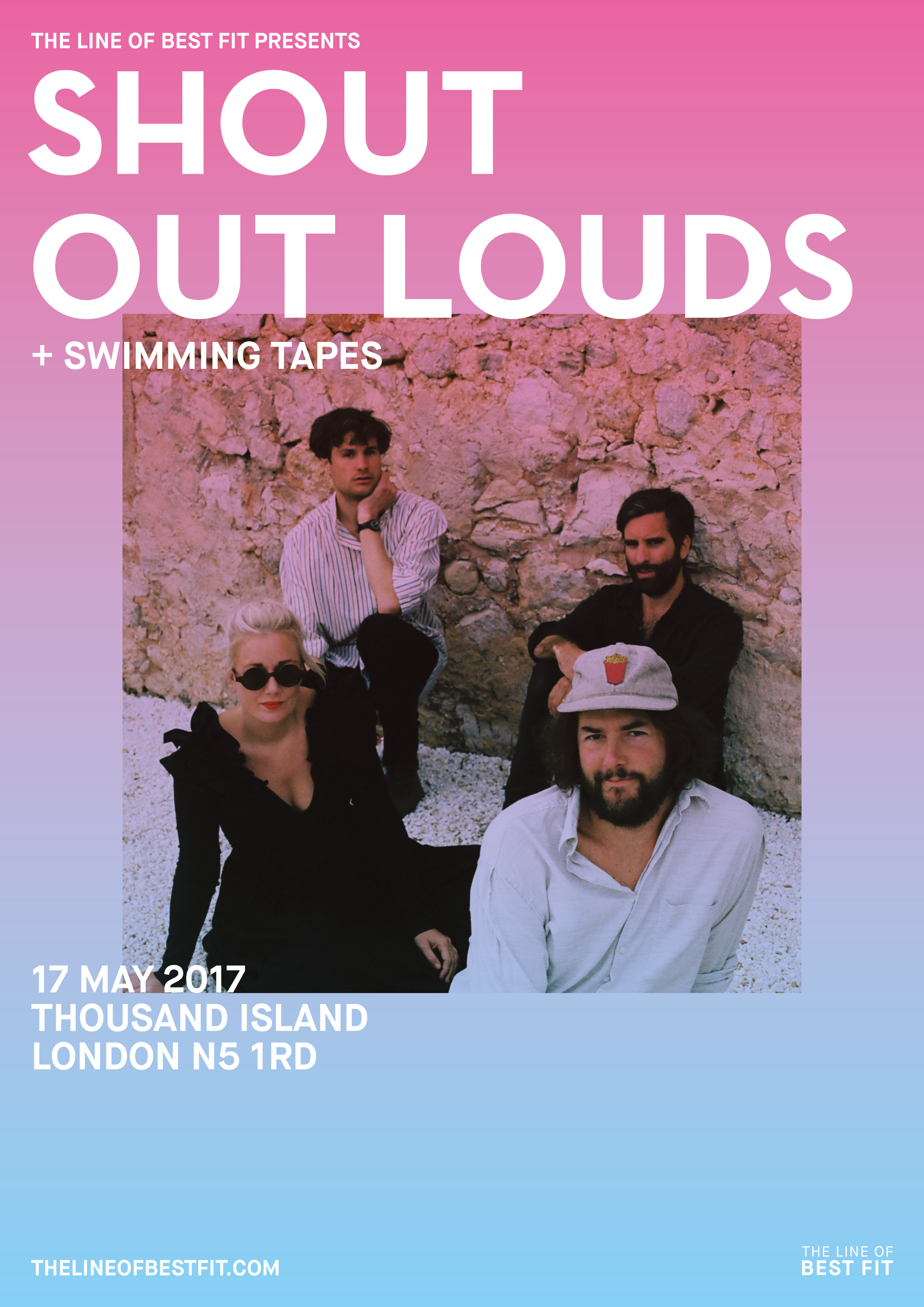 Shout Out Louds wll play their first show in three years for Best Fit at Thousand Island in London on May 17, supported by Swimming Tapes. Tickets are available here.