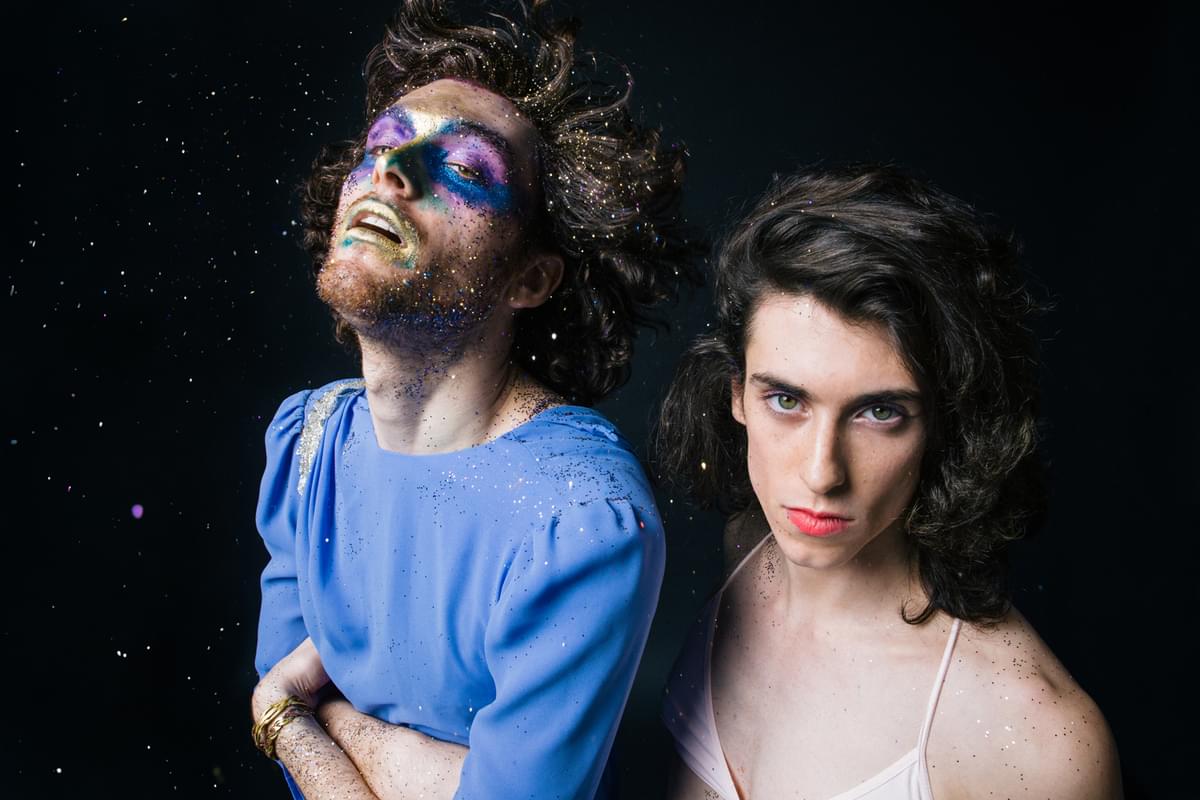 PWR BTTM's latest track "LOL" is a rallying anthem about trying
As they kickstart a UK tour, PWR BTTM have shared a third new track from their upcoming second record.
Following the anthemic cry of self-belief that is "Big Beautiful Day" and the unleashed angst of "Answer My Text", "LOL" is a heart-wrenching dose of introspection. "I know that I am naive," Ben Hopkins sings, "when you are queer you are always 19," giving voice to the teenage angst that's all too difficult to escape.
Old enough to be grown up, but too young to feel like an adult, finding your place in the world is an ongoing struggle. On "LOL" PWR BTTM accept that. Letting the defeat in, the band - with the help of some friends and family along the way - propel forwards with an undeniable strength, thundering percussion, and skyscraping cries carrying onwards to whatever might follow.
"'LOL' is a song about trying," Hopkins writes of the track. "Trying to understand. Trying to grow up. Trying to reconcile who you wish you were with who you can't help being. Sometimes you try as hard you can to do those things and you fail. You fucking fail really, really hard. So hard that you have to give yourself a break and just laugh about how hard and weird things can be; about how no matter how secure you think you are deep down there's a part of us all the feels like they're doing everything for the first time."
"In performing the song, I tried to surround myself with people who made me feel powerful, like I could keep on trying no matter what," they continue. "People like our French Horn player Cameron West, Kiley Lotz from Petal and, of course, my amazing mom Christiane Hopkins. They made me feel like I could keep going, I hope this song helps you feel the same!"
Can't wait for the record? PWR BTTM are currently on a tour of the UK.
Get the Best Fit take on the week in music direct to your inbox every Friday