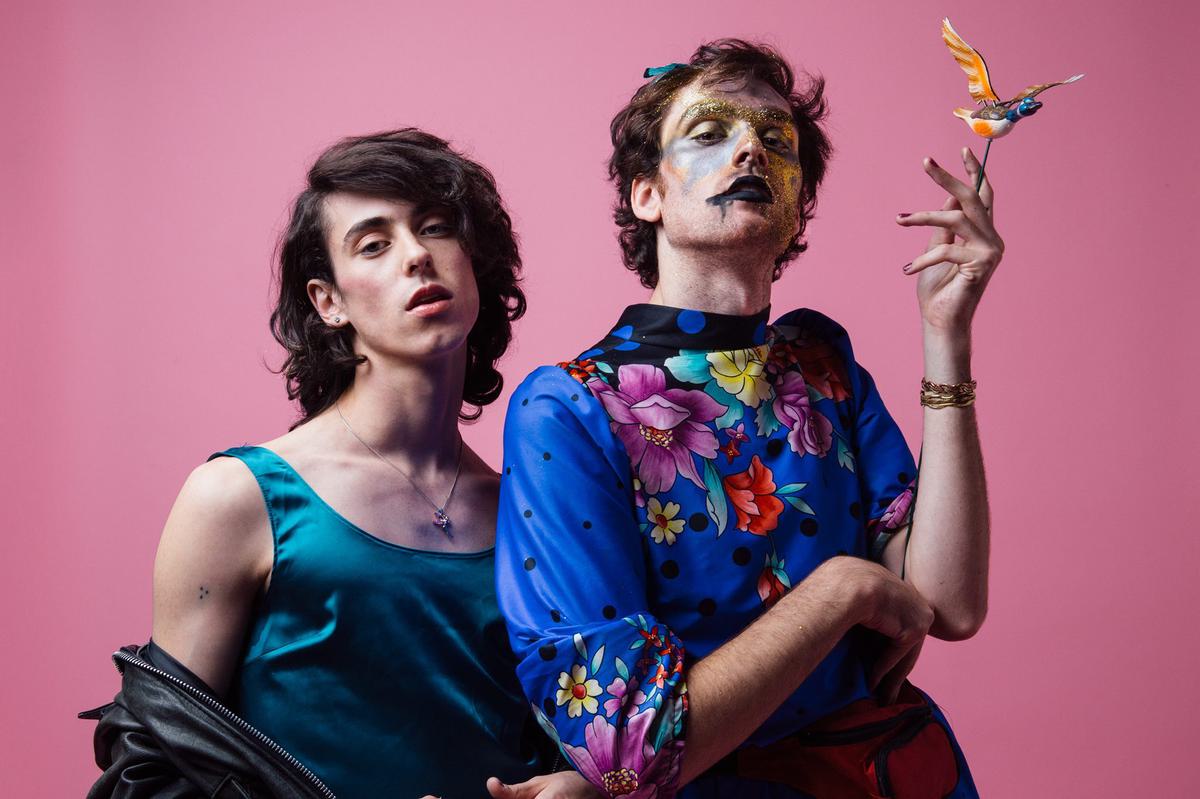 PWR BTTM detail second album Pageant, share new single "Big Beautiful Day"
America's finest glitter punks PWR BTTM are back with their long-awaited second album in tow.
It's been a year and a half since PWR BTTM first captured attentions and affections with their debut Ugly Cherries. Announcing they'd signed to Polyvinyl Records late last year, anticipation for a follow-up has been firmly on the rise. Finally the wait is over - the first taste of Pageant has arrived.
"There are men in every town who live to bring you down, make themselves feel bigger making you feel small," Ben Hopkins sings on the duo's latest single. "My advice is to look incredible as you make their lives regrettable by being your damn self." Presenting a dose of resolute empowerment along brazen rock refrains, PWR BTTM are tearing through the bullshit to offer a burst of something better.
Accompanied by a video that incorporates everything from breakfast waffles and bubblebaths to crowdsurfing and confetti, "Big Beautiful Day" is the first shining glimpse of a record primed to leave us all dazzled in its wake.
Available to pre-order in a variety of formats, with a number of bonus items (including a magnificent magnetic doll set of the band), PWR BTTM's second record is released in May.
The New York duo previewed some of their new material in a performance at London's Shacklewell Arms last month. Read our review of the show and see our photos from the night.
Tracklist:
Silly
Answer My Text
LOL
Won't
Now Now
Sissy
Pageant
Oh, Boy
New Trick
Wash
Kids' Table
Big Beautiful Day
Styrofoam
Can't wait that long? PWR BTTM tour across the UK in April. Find out more.