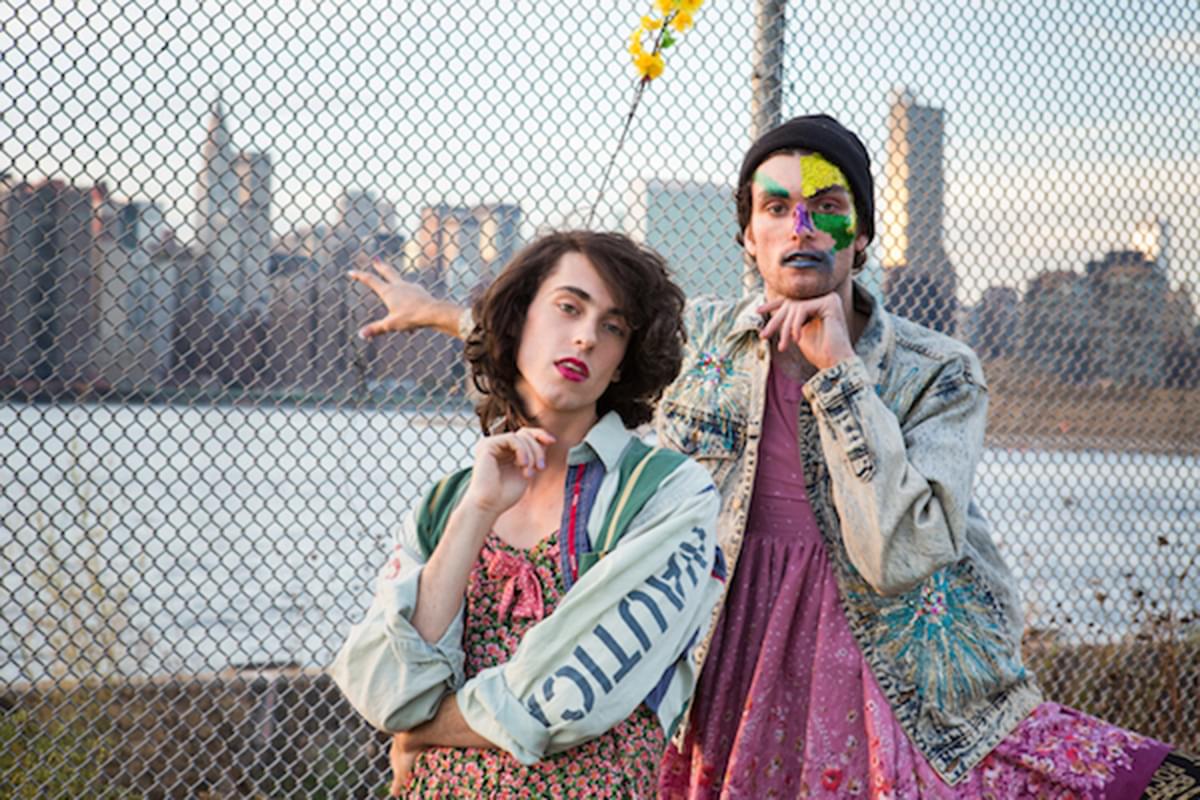 PWR BTTM forge an anthem from frustration with new single "Answer My Text"
Following the confidence-inspiring "Big Beautiful Day", PWR BTTM have turned their attention to a misconduct we all encounter at one point or another - slow texters.
"Answer My Text" is a very real soundtrack to the excitement of meeting someone new and starting to fall heels over head. "Call me up and tell me that you're coming over, I'll clean up my room so quick," Liv Bruce sings, a perfect embodiment of the moments you've spent sprawled across your bed waiting for a text alert to shake you out of your boredom.
Upbeat melodies ring with all the excitement of attraction, while heavy refrains act as the perfect counterbalance, echoing with the frustration of impatience comes with that. "My teenage angst will be with me well into my thirties" the song laments, noodling guitar riffs powering through the sense of scorn with a freewheeling vitality. As blissfully sweet and heartwrenchly confusing as it is trying to get to know someone new, "Answer My Text" is an anthem for the restless.
"It's 2017 and I can't believe I still waste my time on boys who don't text back!" Liv declared on Facebook. "What am I doing? What are THEY doing? Is the phenomenon of 'ghosting' just the latest version of the same struggle for commitment that's been raging for millennia, or do smartphones make it easier than ever to ignore someone you're 'seeing' 95% of the time? The answer is probably yes to both. Fuck!"
"I started writing this song over a year ago and it still makes me mad," they continue. "I'm mad at the boy I wrote this about, who is actually a fictional composite of like 50 boys. I'm mad at myself for the times I've kept people I care about waiting for a response. Right now in my #personal #life I'm trying to work on my relationships with technology and people so I can better honor needs and boundaries moving forward, but before I could do that I had to exorcize my rage and despair by turning them into a song called "Answer My Text". Here is that song."
The track arrives with a lyric video by Mary Shyne, which you can watch here.
PWR BTTM release the follow up to 2015's Ugly Cherries in May. If you can't wait until then, the band tour the UK in April.
Get the Best Fit take on the week in music direct to your inbox every Friday