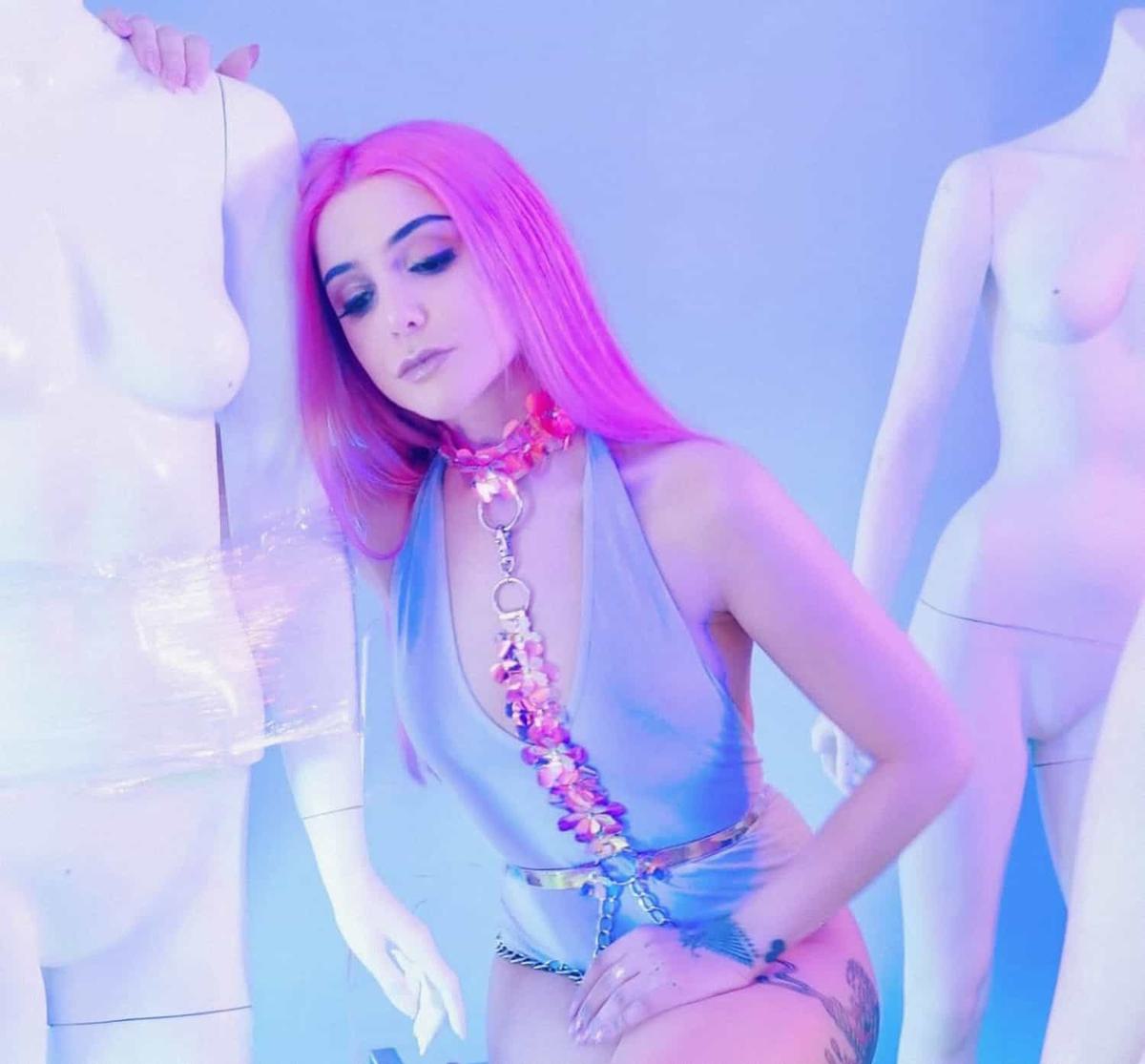 South African rapper Push Push drops playful jam "INB4"
Push Push (aka Nicci St. Bruce) brings bounce on her new track "INB4", with peppy production from fellow Grind Select signee - the fittingly-titled Moon Bounce.
Push Push's new track effervesces with kinetic electronics and shades of SOPHIE with the clip-clop of pitched percussion. Her flow is snappy and confrontational, with her lyrics set off by her thick South African accent.
Hailing from the small coastal town of Port Elizabeth, the ex-stripper and rap blogger has been relatively quiet since 2017, when Comedy Central's cult TV show Broad City featured her tracks: collaborations with Thor Rixon and Okmalumkoolkat that included the sweaty club anthem "Jut Life" and off-the-wall hip hop banger "Atom Bomb".
St. Bruce's husband and the track's producer Moon Bounce says: "Working with my wife has pushed me into new territories as a producer, I haven't had this much fun playing with sounds in a long time. She is a fierce and tough presence and demands acute attention to detail. Strongly recommend marrying your favorite rapper."
Her new track is the first release of US label Grind Select's SNACKS single series.