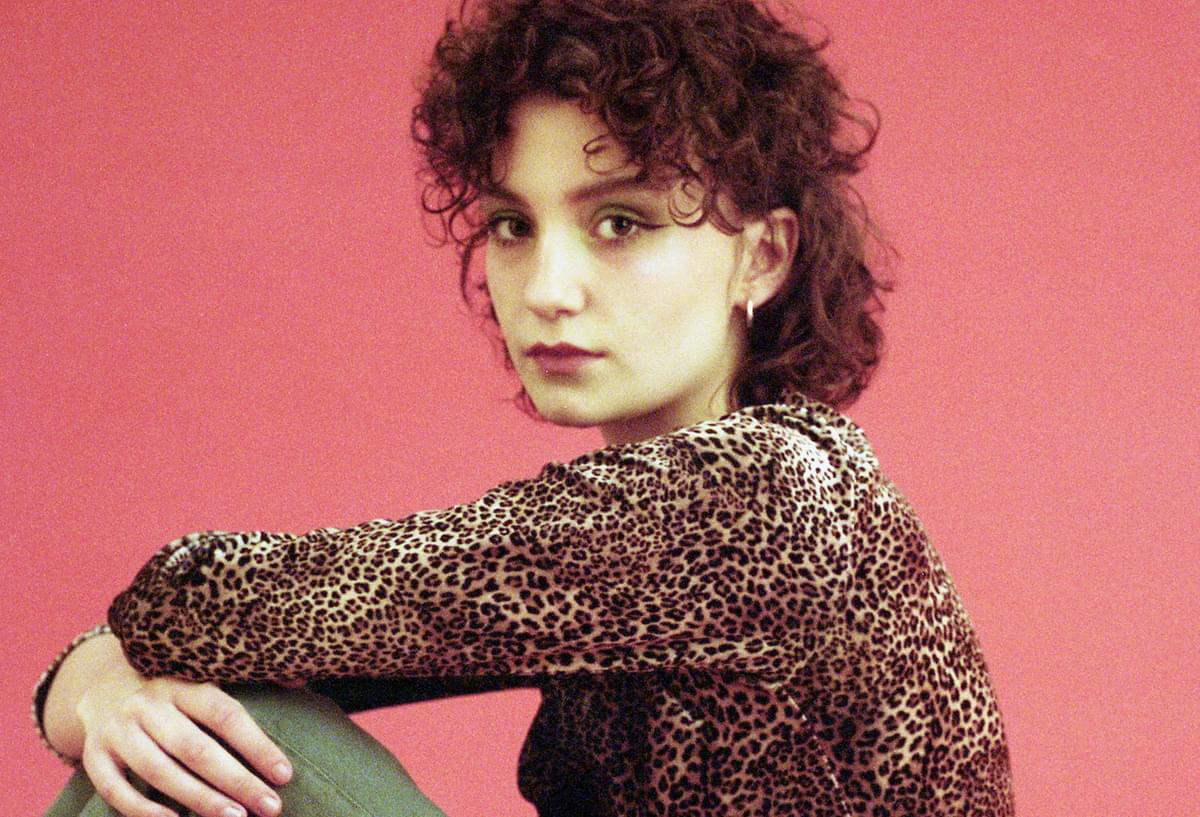 Sundara Karma tourmate Phoebe Green releases single "Dreaming Of" via Chess Club
With its shuffling snare and startling, clear-as-a-bell vocal, Phoebe Green's first release via boutique label Chess Club is certainly an attention grabber.
22-year-old Green, who hails from Lancashire-via-Manchester, this week reveals her progression from bedroom artist to fully fledged studio musician on new track "Dreaming Of". The cut follows her 2016 debut EP 02:00 AM, and sees Green take her sound in a lighter, brighter direction – though early fans will be glad to note that her established brand of guitar-led narrative isn't going anywhere.
We spoke to Green about her career so far and got the scoop on the new release.
Can you tell us a bit about your project 02:00 AM?
02:00 AM was a product of insomnia and being a serial over-thinker between the age of 16-18. It was always around that hour that I found myself giving up on sleep, grabbing my phone and recording nonsense voice notes of melodies that were running round my head, or frantically typing streams of thoughts that somehow ended up as lyrics. I just loved getting every single thought and anxiety out of my head, and in that weird wide-awake, slightly delirious state I created a sort of dark, dreamy world that somehow worked perfectly. I recorded demos in my room that I then sent to my mates Tom and Harry in Leeds who helped produce it. I uploaded it onto streaming platforms through a distribution site and the rest is history, I am still so overwhelmed by the response to something that was so DIY and personal.
Why was "Dreaming Of" your choice for your first official release, and how did you come to sign with Chess Club for this single?
I think it bridges the gap between 02:00 AM and my new work perfectly. It definitely feels more mature and self-assured, but still has the same slightly sarcastic lyricism and underlying dark energy that my previous songs have. It definitely still feels youthful and fun, and is one of my (very few) upbeat, lighthearted(ish) tunes, so it deserves a bit of limelight.
I received a nice little email from Will Street at Chess Club earlier this year expressing his love for 02:00 AM, which was so out of the blue but really lovely to receive. Something about the label and their ethos made me feel comfortable straight away, and their belief in me was dead reassuring.
Lyrically, what was the inspiration behind the new track?
At my ripe old age of 21 I have come to realise how much of myself I have compromised for others in order to make them feel better about themselves. The song is very much about past relationships that fed off my insecurities, as well as being made to feel time and time again that I was "too much", therefore feeling the need to dilute parts of myself that make me who I am. 'Dreaming Of' is definitely the realisation that I no longer feel the need to do that. I've started to think of it as a bit of a diss track to all the people that have made me feel shit about myself!
Are there any artists who've particularly influenced you, both in the making of "Dreaming Of" and in your songwriting more generally?
Lyrically, Alex Turner and Amy Winehouse are probably my two most prominent influences as I really resonate with the honest imagery their lyrics create. I like really descriptive, gritty songs that capture people and moments really beautifully, so I try to do that in my own writing. Dreaming of is probably the most optimistic and blunt of the new songs so I'm easing everyone in gently.
Can we expect to hear more from you this year? If so, do you have any idea what kind of direction your sound will be heading in?
Yes! Definitely more releases this year! Lyrically the songs are still very honest and confessional, but this time from the perspective of a young woman rather than a teenager. Sonically the songs are are more diverse and have more cool retro elements than my previous album, but are combined with modern ideas that keep them sounding fresh. I've been less concerned about genre and concentrated more on what kind of sound compliments the song. I have a band now which has allowed my sound to evolve in ways I never anticipated, but I am so proud of the result.
Catch Green on tour with labelmates Sundara Karma next month:
2 April - Barrowlands, Glasgow (Sold Out)
4 April - Rock City, Nottingham (Sold Out)
5 April - Rock City, Nottingham
6 April - Victoria Warehouse, Manchester (Sold Out)
8 April - Academy, Bristol (Sold Out)
9 April - Academy, Sheffield (Sold Out)
"Dreaming Of" is
out now
via Chess Club Records.
Get the Best Fit take on the week in music direct to your inbox every Friday