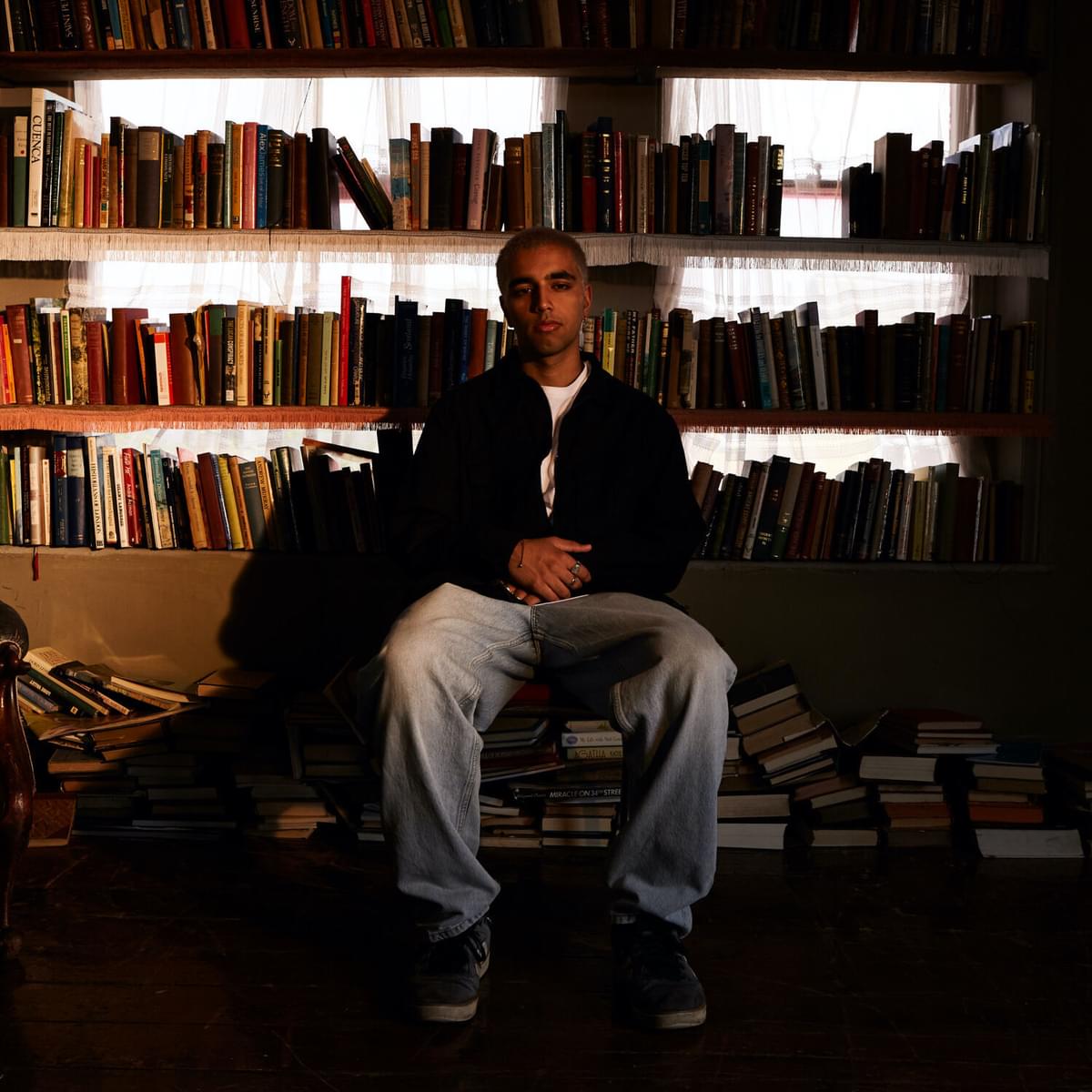 Nick Mono relinquishes creative control on hazy hip-hop gem, "Rusty"
Three months on from the release of his Skins-inspired debut single "Effy Stonem", 18-year-old, London-based producer, songwriter, and multi-instrumentalist Nick Mono returns with "Rusty" - a track indebted to Mono's need for creative control, and willingness to stretch the boundaries of genre and stylings.
Nick Mono grew up in West London to Punjabi-Indian parents and was raised as a music obsessive from a tender age. Indebted to the sonics and visuals of artists including Michael Jackson, Kanye West, and Foo Fighters; all of whom his parents played on near-constant repeat, Nick's earliest personal interest, however, grew from the music of Disney Channel.
"I was five years old thinking it was the coolest shit ever," he recalls. "I would listen to a Jonas Brothers song, and I'd want to buy the album. I'd order it online and I'd be obsessed with the tracklisting. I would be asking, 'Who produced this?' I didn't know what it really meant, but I was interested in it." Seeing his growing interest in music, his mother decided to fan that flame by buying him a small guitar.
From the off, Mono eschewed the average education of four-chord singalongs by jumping straight into writing his own music. He found himself writing love songs, and, though he now admits he didn't relate to the music he was creating; it became a cornerstone of his musical education and gave him the confidence and the ability in later years to listen to and create new and exciting sounds.
Later inspired by the likes of Tyler, The Creator, Brockhampton and Frank Ocean, he delved into the alternative hip-hop rabbit hole and began spending hours on GarageBand, creating and perfecting beats and melodies.
"The reason I self-produce a lot of my stuff is because it's just how I've always been creating (alone in my room) but to be honest, it's more just because I love producing," he tells Best Fit. "I love the whole process of making the song and feel like if I'm not involved every step of the way I'm missing out on a chance to make the song exactly what I want to hear. I think just generally in life I spend a lot of time stressing over things I care about but know I can't control so when it comes to making my art I don't feel ready to sacrifice that control I'm able to have over it especially when I care so much for how the final product comes out."
"Effy Stonem" came to Nick in the middle of a 3am Skins binge at the height of the UK lockdown. "I saw Effy as this character whose vibes and aesthetic are really big on Tik Tok and social media" he adds of the track's origins. "Her character is the girl that everyone wants or everyone wants to be". After sharing the song online, it soon became picked up as a soundtrack for TikTok creators across the world - including Bella Poarch and the actress April Pearson - and within months, Nick signed to Parlophone Records.
"Rusty" is a more experimental track and finds Mono fighting against the industry's tendency to force his music and style into any particular box or genre. As well as being a romantic battle cry, it also marks the important moment of Nick collaborating with others to create music. Teaming up with co-producer Josh Scarbrow (Arlo Parks, Mathilda Homer), the pair craft a loose hip-hop sound full of woozy breakbeats and youthful charm.
"I've always felt really protective & controlling during the creative process but this was the first time I took a song I was working on and let someone else come in and bring their perspective to it" he explains of the process, "'Rusty' is pretty much about not really knowing where someone else's head is at and I feel like the process of collaborating is pushing through that misunderstanding to reach the same end goal."
Released as a further introduction to Mono's upcoming project, the six-song collection will see Mono laying down his early musical foundations and influences. Touching on everything from carefree summer days to the importance of self-confidence, the project is the first step of what has all the markings of a long and fruitful career.
"My upcoming EP has been a work-in-progress for just over a year now without me knowing I was making it. It's 6 songs that were all made during different time periods throughout that year that have now found their home in this little project. I'm always inspired by the artists I'm listening to and over the course of making this project I've been heavily inspired by artists such as Dijon, Kevin Abstract, King Krule, Lorde. I think the EP is filled with a lot of uncertainty and insecurity but growing through that."
"Rusty" is out now via Parlophone. Find
Nick Mono on Instagram
and catch him live at Colours, Hoxton on 13 October, supporting Paris Texas.
Get the Best Fit take on the week in music direct to your inbox every Friday