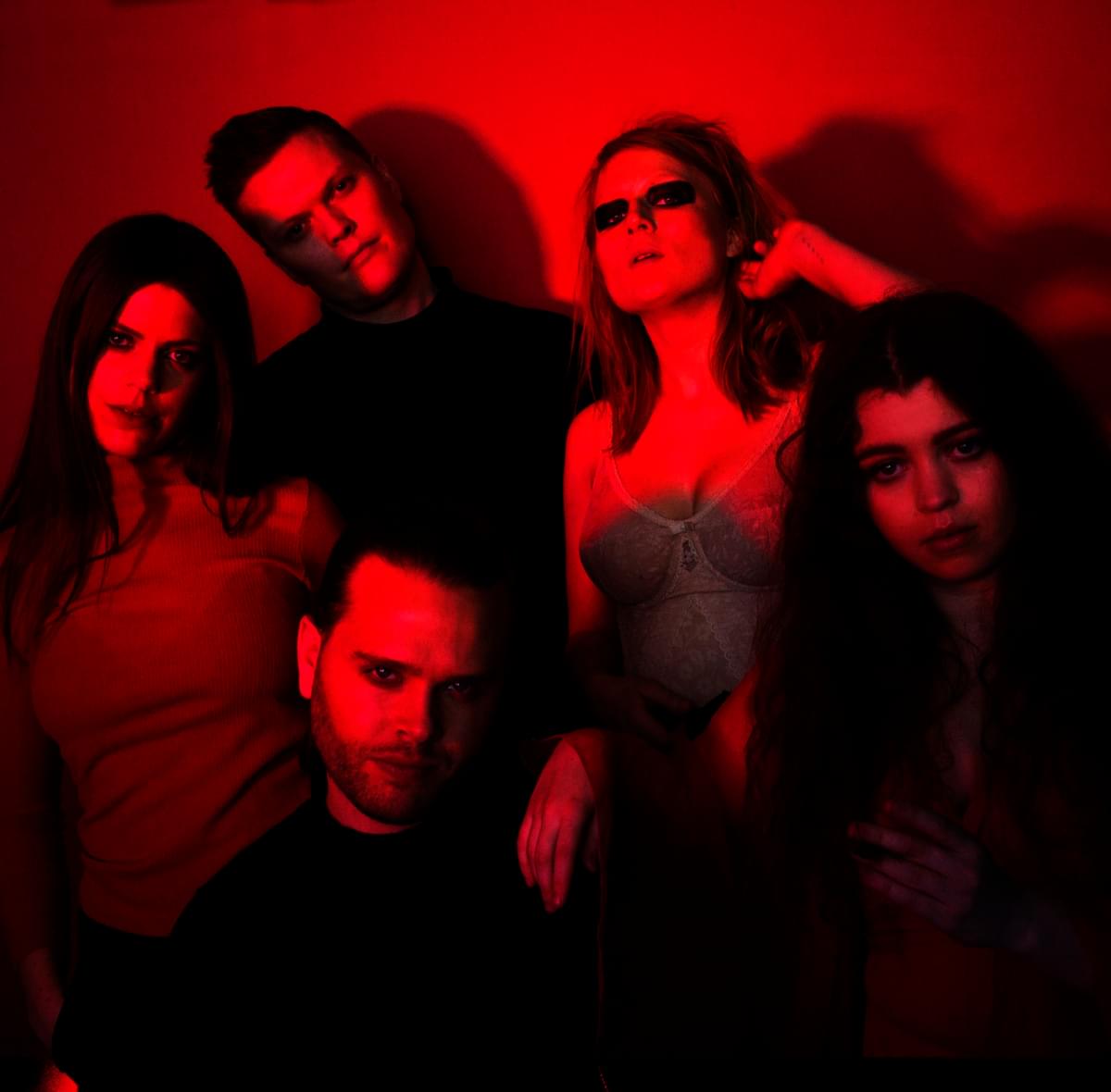 Mammút share captivating cut "Breathe Into Me" from English language debut Kinder Versions
Icelandic group Mammút today return with "Breathe Into Me", the spectacular first song from upcoming record Kinder Versions, and tell us all about what's to come in a new interview.
The record is the follow up to 2013's Komdu til mín svarta systir and the quintet's first in English. "Breathe Into Me" is a shadowy and tantalising preview of what's to come, with '90s trip-hop flourishes cavorting with mind-melting psychedelia and Mammút's own mystical brilliance - it's not an overwhelmingly dark, with plenty of sensual threads to fall deeply into, but waves of Warpaint-style sound roll into frame like black fog across a weary landscape.
Check out the track below and read our Q&A with the band after.
Can you tell us about "Breathe Into Me"?
The song is a psychedelic pop ballad that plays the role of the breather on the album.
How did it come together?
It came together very easily; it's one of those songs that is written in a heartbeat. It is about the brief moment right before the most intimate ritual.
How does it fit into the new album?
It colours the album with a slightly brighter tone; it is carefree and effortless which is essential for the album to make a full circle.
What side of you does it show off?
It shows our very direct and romantic sides.
What else can we expect from the record?
You can expect the biggest sounds.
We hear there's a storyline that you've not quite figured out weaving through the record - has this come into clearer focus yet?
Yes, explaining it verbally though is not what we ever intended to do. Explaining music and lyrics is a fragile thing. I would say the album is quite blunt and every sound beholds a very defined feeling. The title is referring to the memory and how you create kinder versions of situations and moments. It can be brought into a wider perspective, how the past can be beautified with one's mind.
The album is playing around with this idea and the results aren't all that kind.
How do you feel this LP advances on what's come from Mammút before?
At this moment I feel this is far our strongest album, that has to do with the intense process of the writing and recording period. It completely took us over and we grew a lot inside it. It also is our first album written in english, that will definitely have a different impact on the outside outcome.
What do you have planned for the rest of 2017?
We will start our Europe tour in May where we play a lot of summer festivals: Roskilde, Haldern Pop, and more. We have planned more recordings and music video making, but mainly we can't wait to start touring. We really are eager to play our album and continue our intense journey.
Mammút May Shows
18 - BRISTOL - The Lantern
20 - BRIGHTON – The Great Escape
22 - LONDON – Oslo
23 - LEEDS - Headrow House
Get the Best Fit take on the week in music direct to your inbox every Friday