"I don't wanna ever sleep until I rest in peace," she laments in one of the darkest moments on the track's chorus. For Kxurtnxy her almost overnight evolution into a pop star has been a longtime coming. Having always had a strong following online first on Instagram and then on Tik Tok where her followers have described her as a gothic Ariana Grande, she's been obsessed with music and singing for such a long time.
Sharing videos of herself on musical.ly back in 2015, before it become even more of a cultural behemoth as Tik Tok she describes it as "a lot of fun" and "like the new Vine." "They're really hard to do actually," she says of the viral dance challenges that are all the app's For You page.
"It's crazy to see how fast you can grow a platform when you're super consistent, I once saw my following go up by 4k in a day, like how is that even possible." Trading into transformation videos, comedic sketches and most things apart from the dance challenges, Kxurtnxy is still pin-pointing what content reacts best.
Some of her earliest musical memories are thanks to her parents. Her mum's a lover of musicals, so the pair would sing along to their favourite around the house before taking to the pubs of Oxford and do the rounds on the open mic circuit. "When you really get into it, and start going to the open mics, the music scene here is really diverse and you meet so many cool people that you wouldn't meet on a regular basis." Since March and onset of the pandemic, performing at open mic night with her mum is something Kxurtnxy says she misses along with the encourging attitudes of their organisers.
Encouraging her friends to do music with her, "there was a time when me and my best friend thought we were going to be rappers," she laughs. "I studied music in college and I hadn't got what I wanted out of it so I left and while I was looking for a job did music on the side and ended up teaching myself guitar and learning how to produce. It was quite frustrating realising I could go home and learn it all for free."
A far cry from the cheery world of theatre, "FXNHXUSE" dives deep into a rich pot of heavier influences. "I'm drawn to dark and moody music," she explains "and I wanted to create a song in my own style about how the lockdown must have affected people's minds and mental health." Directly influenced by the impact it had on her, she says the track is about "the rollercoaster of emotions which I felt being locked up inside for so long during that time."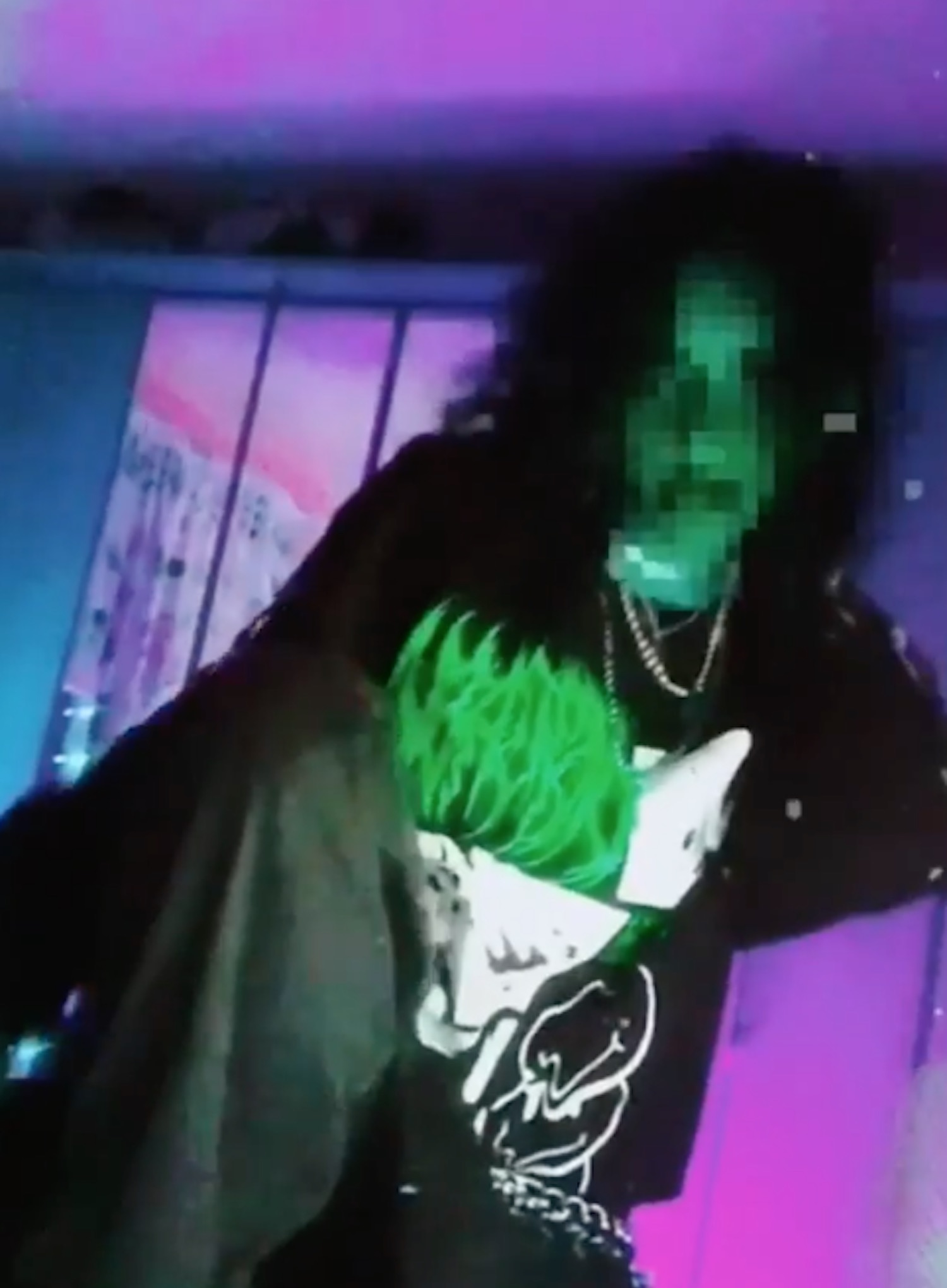 "I have a whole playlist of childhood memory songs," she explains, filled with jazz staples like Ella Fitzgerald and '00s R&B classics from her Dad's favourites like Craig David. "Growing up listening to Evanescence and My Chemical Romance was life changing." Referring to My Chemical Romance as her gateway into the heavier music which informs her contorted take on pop, it was their video for "The Black Parade" which sparked her initial interest.
Starting life in one of her first few sessions, she explains that going into sessions is "like a weight of my shoulders. Being able to go into sessions with real songwriters, it's almost like a therapy session and you can go in, talk about your situation and have somebody fully understand and put your words and feelings into proper lyrics. It's quite refreshing."
With her impressive debut single now out, the rest of the music Kxurtney has been working on is set to follow suit stylistically, which in her own words is "dark, fun, moody and sometimes creepy." Prepare for more scares soon.