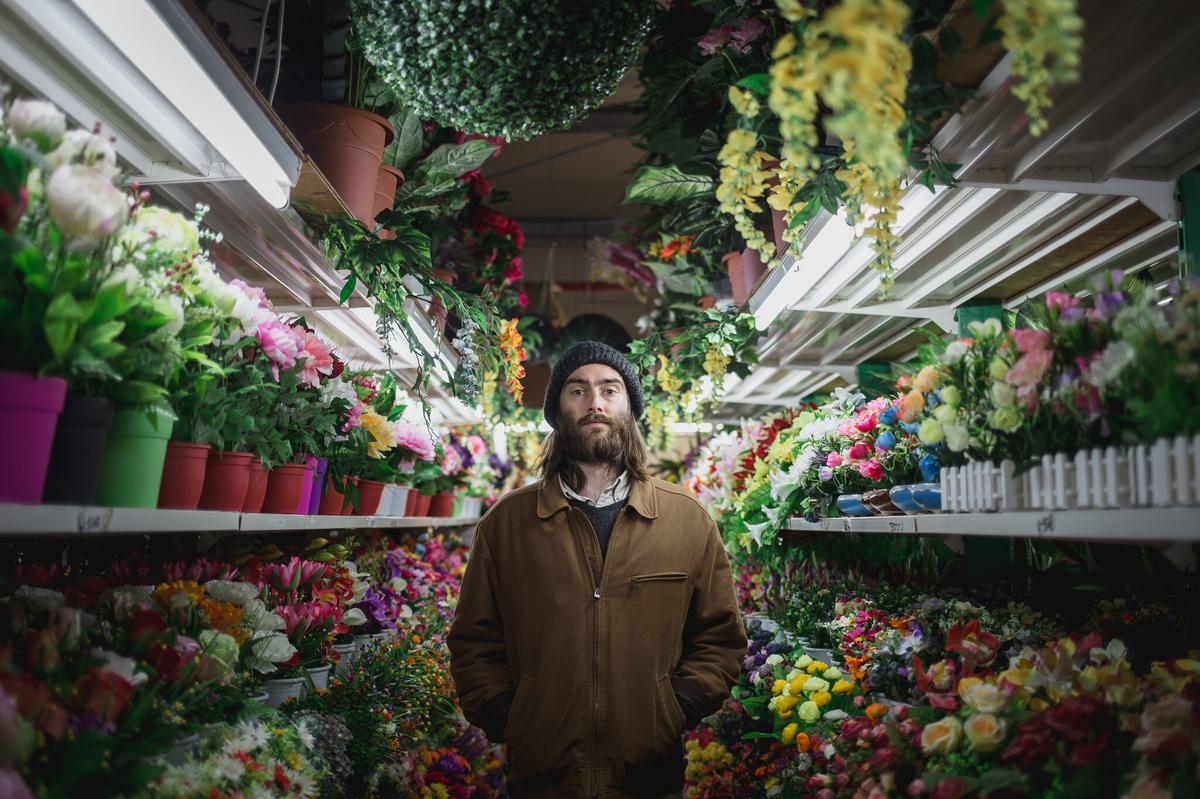 Jamie Cruickshank conjures mystical warmth during frosty folk debut "I Can See Totterdown"
Brittle folk newcomer Jamie Cruickshank has shared the trembling, textured "I Can See Totterdown", his first solo track.
Bristol-based Cruickshank usually splits his time making distended lo-fi with Human Bones and punk froth with The Gnarwhals, but now turns his hand to atmospheric folk.
Cruickshank namechecks two areas of his local city - the titular Totterdown (famous for its rows of painted houses) and Windmill Hill, as well as the nearby Freezing Hill - during the track. His hoarse croon twists through the very real places as well as abstract lyrics focused around the natural world, with gusts of string and twinkles of guitar whooshing around each magical syllable. It's a wintry ode with a fantastical streak - Cruickshank's offering has one foot on this mortal plane, but the other is lost between worlds.
"I Can See Totterdown" was produced by Cruickshank, Jed Taylor, and Oscar Denyer, with mastering from Shawn Joseph. Anna Bailward provides backing vocals, Annalise Lam adds violins, and cello and string arrangements are by George Cooke.