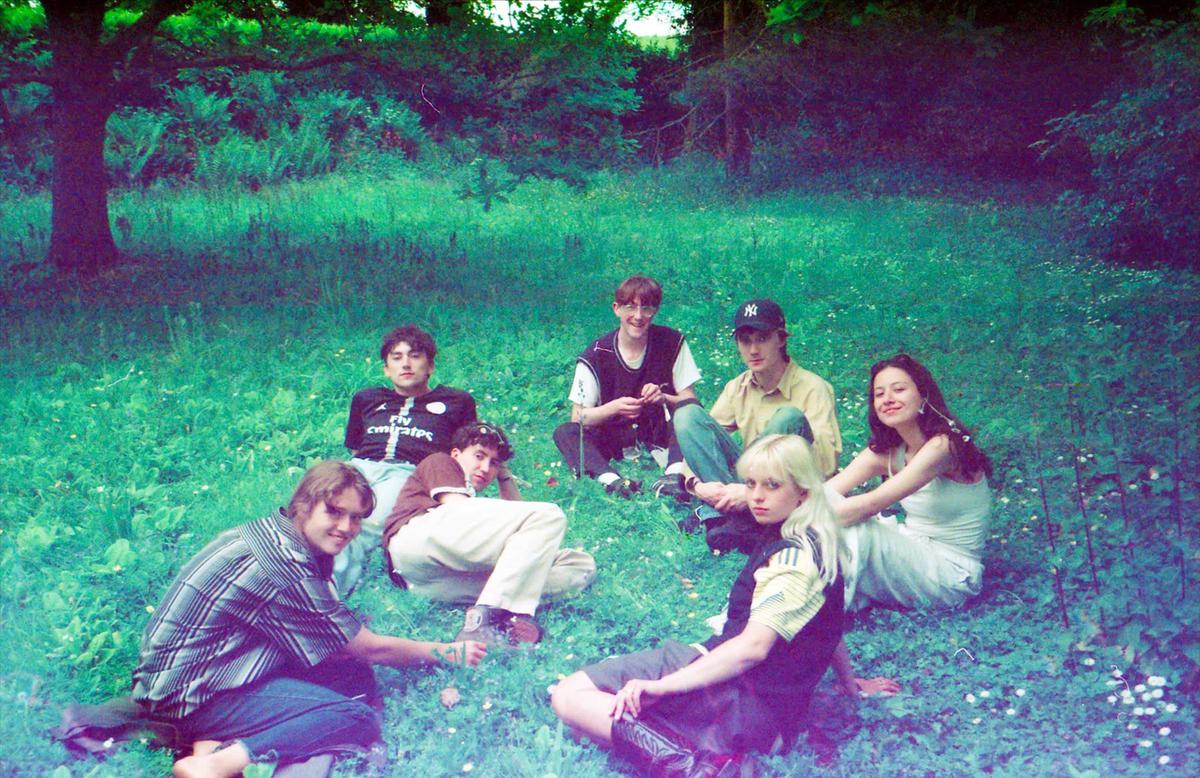 Black Country, New Road deliver a chaotically artful performance on new track "Sunglasses"
British seven-piece Black Country, New Road layer vulnerability and poetic hysteria in a turbulent yet addictive brass-flecked track. Frontman Isaac Wood describes the song as "a series of events, loosely connected, all yet to happen." He adds that "the song was intended to be inspirational."
"The lyrics are sometimes concerned with symbols of wealth or affluence but they are not written from a critical or even external position."
Wood's direct narrations accompany emotionally charged, urgent riffs that don't shy from dynamic upheavals against the prevailing rhythm. The sax and violin tense against the guitars, highlighting the suspenseful rhythm never too short on the snare.
"I'm a surprisingly smooth talker and I'm invincible in these sunglasses," we're assured.
The track splits into the semblance of a chaotic breakdown as a crescendo approaches, before Wood's vocals appear to calm, delivering poetic, spoken-word-esque lyrics while the instruments layer to step up the pace.
Black Country, New Road personify a creative post-punk ingenuity that's rare, and take it a step further with eclectic and experimental tendencies that firmly set them apart.