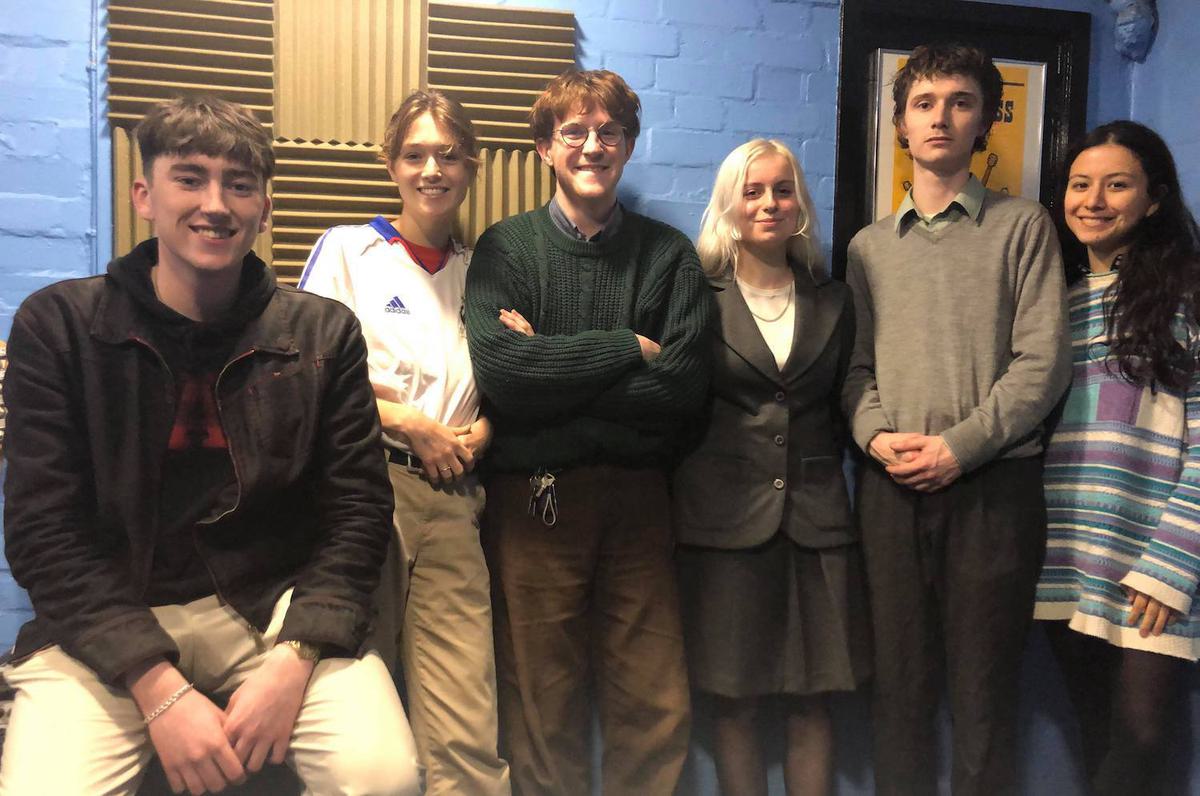 Black Country, New Road unleash sardonic, mutating debut track "Athen's, France"
Black Country, New Road release their anticipated first single "Athen's, France" through Speedy Wunderground today, to coincide with their performance at Best Fit's annual week-long festival of new music this evening.
The enigmatic London-based six-piece lay their flaws on the line in a jagged six-minute saunter of raw twists in course. The band say their debut details "a spectacular return to bad form; a romantic encounter; and a chronic fear of intercourse".
Lead singer Isaac's unnerving vocal wavers like Mark E. Smith as he staggers through cynical references to Ariana Grande and a playful mimic of Phoebe Bridgers (the line "why do you sing with an English accent? / I guess it's too late to change it now" from her track "Motion Sickness") alongside uneasy Gang of Four-esque jangling guitars. Throughout the track's vivid phases, his vocal intensifies, nose-diving into a strained growl of desperation. The track's final development jolts into a steep digression of brass-filled snare marches, recalling Neutral Milk Hotel.
Having shared stages with Goat Girl, Bo Ningen, and Damo Suzuki, Black Country, New Road are the rousing, intellectual post-punk presence we've been yearning for.