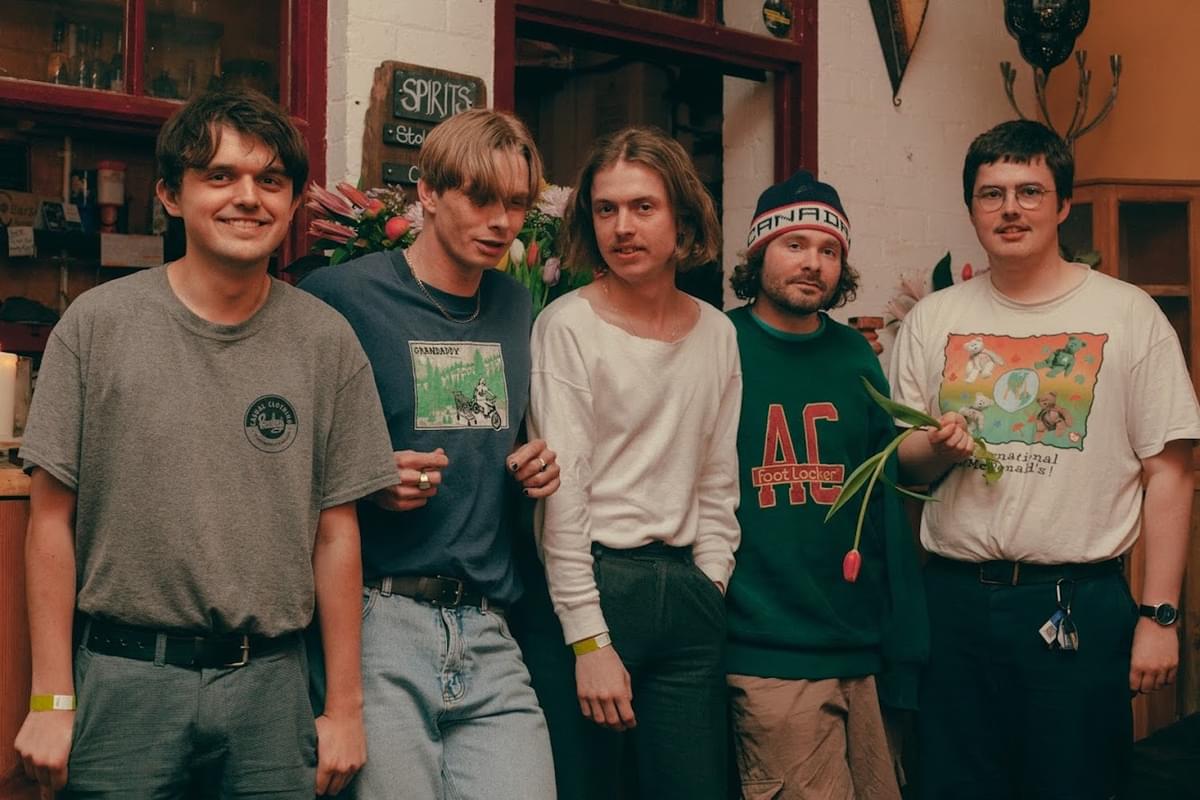 Hull shoegazers bdrmm release the exquisitely melancholic "Question Mark"
Released as part of cult shoegaze label Sonic Catherdral's Singles Club, East Yorkshire indie slackers bdrmm's latest offering "Question Mark" flows with woozy guitars and dreamy vocals, laced with bittersweet lyrics of remorse.
Moulding together smooth bass, hazy guitars and the gentle vocals of lead singer Ryan Smith, bdrmm's "Question Mark" floats like a laid-back daydream, the delicate instrumentals casually reminiscent of slow summer nights.
Although seeming nonchalant through an effortless, tranquil vibe, the track's underlying lyrical themes are rooted in melancholy and regret. The recurrent lyrics "I wish I could forget / all of the things we said" expose the quintet's vulnerability and anxiety.
One of the artists that most inspired "Question Mark" was Washed Out. "I think the way his vocals work over the music is very psych-esque," explains Smith, "but combining it with the electronic elements was what really inspired me. When I demo'ed the track originally it was going to be a lot more electronic, with way more synths, but after hearing the chords played on an acoustic guitar it completely changed the direction and nudged it more in the laid back gaze'y direction.
"As for the writing process, it actually all came very naturally, we all had a pretty sluggish first practise after tour and were just about to call it a night when I played the first three chords of 'Question Mark', then the bass fell in next to it and from there it just all fit together in that first jam, lyrics and all - our manager said 'that's the next single'.
"We couldn't be prouder of this track and having [producer] Alex Greaves agree to let us back in his studio was what made the track find itself, it's a pleasure working with Alex because in every one of our releases there's always a tweak in a riff or an amended bassline - so it's nice to be working with someone who gets involved in the writing process as much as the producing side (he is DEFINITELY getting writing credit on the next single)."
"Question Mark" is out tomorrow digitally and on 7" via Sonic Cathedral's Singles Club. Find
bdrmm on Facebook
. They play tonight at
The Social
in London.
Get the Best Fit take on the week in music direct to your inbox every Friday