What started as a one-off club night in 2004 to promote the criminally under-appreciated debut album from The Radio Dept quickly grew into many more club nights. Two years down the line, following a nervous request to put out a 7" for former Ride frontman Mark Gardener, Sonic Cathedral became a record label. Adrian Mules caught up with the man behind the stained glass, Nathaniel Cramp, to find out more.
"The name Sonic Cathedral started as a joke," explains Nathaniel on an early morning chat, after we've put our respective toddlers into their childcare arrangements. "It was from the Pretentious Music Journalist character on Steve Wright's radio show who was always talking about 'Sonic Cathedrals of sound'. The Night That Celebrates Itself came from the scene that celebrates itself, which was Melody Maker's nickname for the shoegazers. That then became The Label That Celebrates Itself." He continues to explain the ethos behind the club night and now label. "The shoegaze thing is the whole reason why the club and label exists; most of the records aren't really shoegaze in the traditional sense, but they all come from that point." I rather flippantly ask if I turned up with a great speed metal band would he sign them up. "No!" He pauses, then laughs. "I wouldn't consider it at all, it's basically just grown into the stuff I like, and that is dreamy, reverby, ethereal stuff which, of course, takes in a lot of stuff that isn't shoegazey."
Whilst fortunate enough to put out 'My Cabal' – the debut from The School Of Seven Bells – the label didn't put out their album. Was this too early in the label's lifecycle to leap from pressing 7"s to make the leap to albums? "I would have liked to," he quickly responds, "but I didn't feel ready at that time. Now with acts like Yeti Lane I've been able to follow that through. I have never tried to force or overstretch anything; the label has grown naturally into what it is today. It began with no distribution, I just went round to all the record shops with the first pressing of The Tamborines single and asked if they would sell it."
I'm keen to know more about Nat himself and what his background is. Was there a history of playing in bands dishing out fuzz and feedback? "I've no history of playing in bands, I've always been really into music since I was young." We discuss the records that started this love affair: "Slowdive – Holding Our Breath EP and Technique by New Order." We continue for some time to lament 1991 and 1992 and the seemingly endless streams of classic releases. "I want to release records that I am proud of and that people will want to listen to in ten years time. I want to bring all the aspects that make them special together, like the artwork. I'm obsessed with Peter Saville and Factory, I'm even inspired by the catalogue numbers." He goes on to joke about how he considered giving his son a catalogue number but decided it was a step too far. "I'm interested in the culture of records and vinyl, scratching stuff into the run-out groove." He laughs as he recalls asking Kyte what they wanted etched on their run-out groove. "'What's a run-out groove?' they asked. Admittedly they were only 19 at the time, but I felt like their dad."
And what of the label's fans? Are there people, as there were in the glory days of 4AD or Rough Trade, who are as much fans of the label as well as the acts? "There are people than have bought every single release from me from the start." And after four years running the show alone what advice would he give to someone thinking of starting their own label? "Don't!" He chuckles, although goes on to support his proclamation: "Don't expect it all to happen overnight." But it's clear his label is growing and increasing in notoriety; this year's Roky Erickson tribute album gained column inches outside of the traditional specialist press, with Stewart Lee heaping praise upon it in the Sunday Times.
He's clearly a man living out his dream, but is acutely aware of the challenges he faces: "As a one man band I have to do everything." I applaud such bravery, but he questions if stupidity might be a more accurate term. "The challenges are lack of time and lack of money," he explains. But what of the longer-term strategy? "I find it hard to think beyond next week," he sighs with a refreshing honesty. "There are a few exciting things coming up, there's a new Team Ghost EP in October and there is some stuff that's going to happen next year that is really quite exciting. But I can't say anything about it…"
We've picked six sonic releases from the catalogue and asked Nat to tell us a little more about them, plus there is a download from four of them to give even more of a flavour of the label: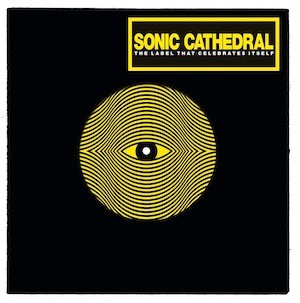 Mark Gardener - The Story Of The Eye (Ulrich Schnauss Mix)/The Story Of The Eye
The intended first single was pipped at the post by The Tambourines, on which Mark sings backing vocals. It was so exciting to release a record by one of my musical heroes, remixed by one of my favourite contemporary artists.
School Of Seven Bells - My Cabal/My Cabal (Robin Guthrie Mix)
Benjamin Curtis – then still in the Secret Machines – gave me a demo of his new band when he DJed at Sonic Cathedral. I loved it, asked if I could put out a 7" and he said yes! I approached Robin Guthrie who said he'd do a remix for a small amount of money and a set of steak knives!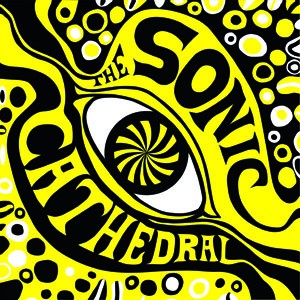 The Psychedelic Sounds Of The Sonic Cathedral
It took about 18 months to put together this tribute album to Roky Erickson and The 13th Floor Elevators, but it was worth it. The initial idea was for a 7" single, but I just kept asking more people until there was a 13-track album's worth. I love everything about this record, I'm so proud of it.
Darker My Love: 'She Lives (In A Time Of Her Own)'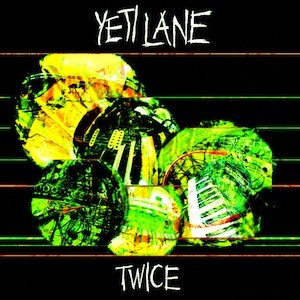 Yeti Lane - Twice EP
Perhaps the most consistently brilliant release on Sonic Cathedral so far, and the first 12" too. Four amazing tracks which point to the future of Yeti Lane the duo as one of fearless exploration of rhythm and electronics. Exciting stuff.
Yeti Lane: 'Twice (Team Ghost Mix)'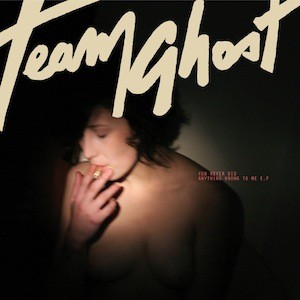 Team Ghost - You Never Did Anything Wrong To Me EP
The best-looking record I've put out so far. It just oozes cool from every groove of its beautiful black and white marbled vinyl. I'm so excited about this band it's not true, they take all the things I like and turn them into something completely new; like a cross between Tangerine Dream and Sonic Youth.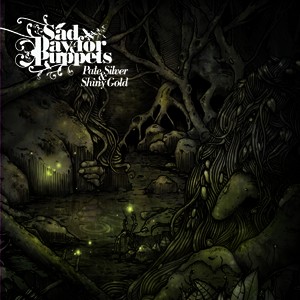 Sad Day For Puppets - Pale Silver & Shiny Gold
The second Sad Day For Puppets album is a real development from the first one – they sound like a proper band now, and a band who have spent a lot of time on the road with noisy bands like A Place To Bury Strangers. Definitely the scariest cover on Sonic Cathedral to date too.
Sad Day For Puppets: 'Monster & The Beast'
Photo of Nathaniel by Bob Stuart.