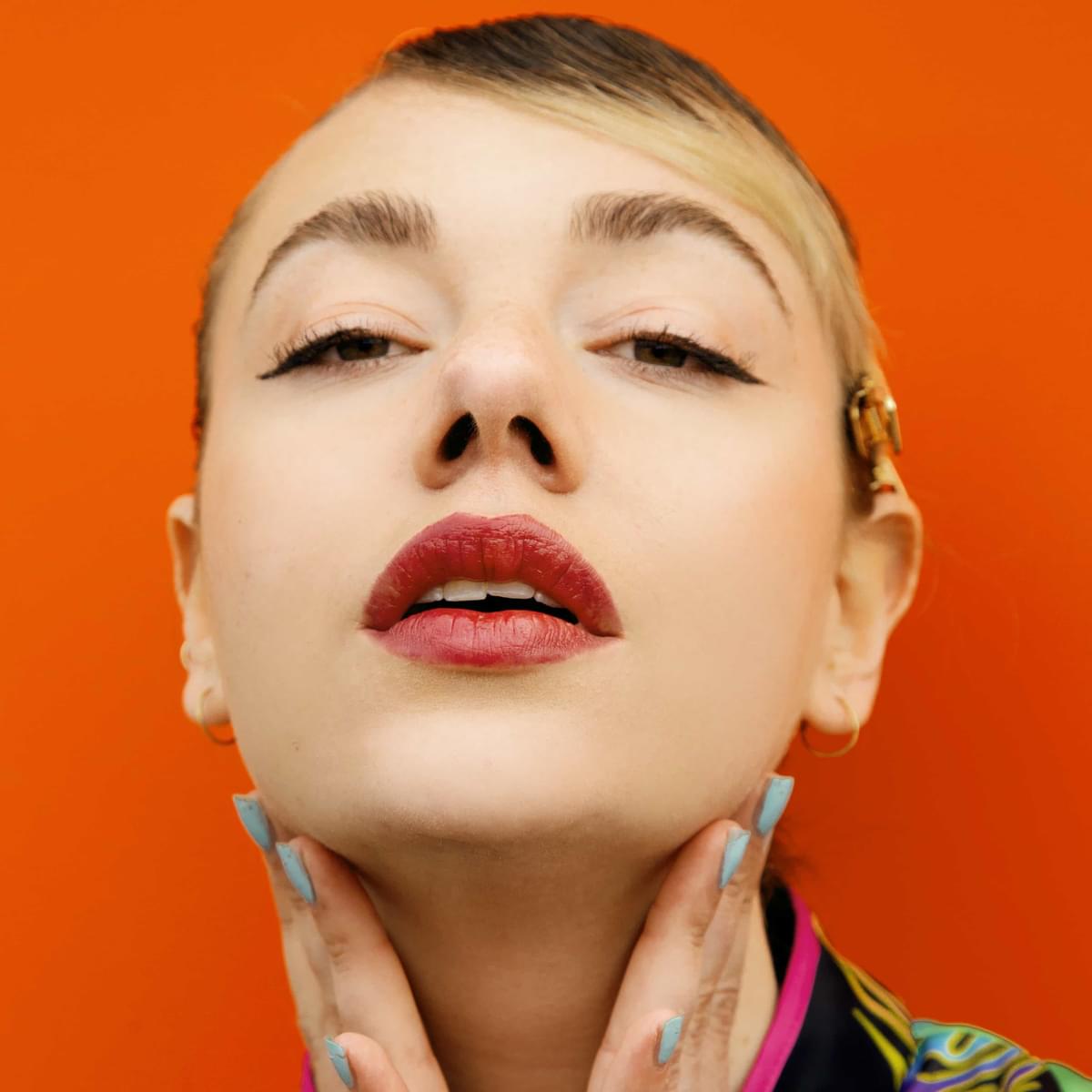 Copenhagen newcomer Bbybites' second outing "Amirite" is a celebration of friendship
With a vibrant dance production and the attitude of your new favourite rapper, Bbybites' second single "Amirite" serves as an empowering celebration of life among your best friends.
When Denmark's rising new singer and rapper Bbybites, aka Martha Maj Hauptmann, released her debut single "Cuffin Season" in January, she instantly caught attention with a refreshing mix of pop, hip hop and touches of indie rock. On her second offering "Amirite" she holds on to the sassiness while balancing a laid-back attitude with hyper-energetic production, leaning towards the bass-heavy and hip hop-influenced Jersey Club/New Orleans bounce sound.
The result is an irresistible and empowering ode to your favourite squad and, until the reunions, offers the newest addition to your (for now, isolated) party starter playlist.
The track's title comes from her friendship group chat's commonly-used "I-think-the-fuck-yes kind of attitude." As Bbbybites says, "The song is a vibe! You can interpret how you like. For me it's like standing in a dilemma where you kinda want affirmation from "that dude" when I deep down know he's no good. BUT then my girls help me forget him - cause my girls are really all that matters. Amirite;-)"
Naming '60s classics such as Nancy Sinatra and Peggy Lee as some of her biggest inspirations among modern urban artists like Nicki Minaj, Bbybites describes her sound as the imagination of hearing Marilyn Monroe sing "Happy Birthday, Mr. President" as Doja Cat enters and takes over the show.
It only took one single for Bbybites to become a buzzy new name on the flourishing Danish urban scene, and as she made her way to the finals of a prestigious national talent competition. She was ready to take the stage at Denmark's biggest showcase festival, SPOT, before the country went into lockdown. The global tailspin doesn't seem to slow her down, and neither does the dance-demanding anthem "Amirite".
Subscribe for news and competitions