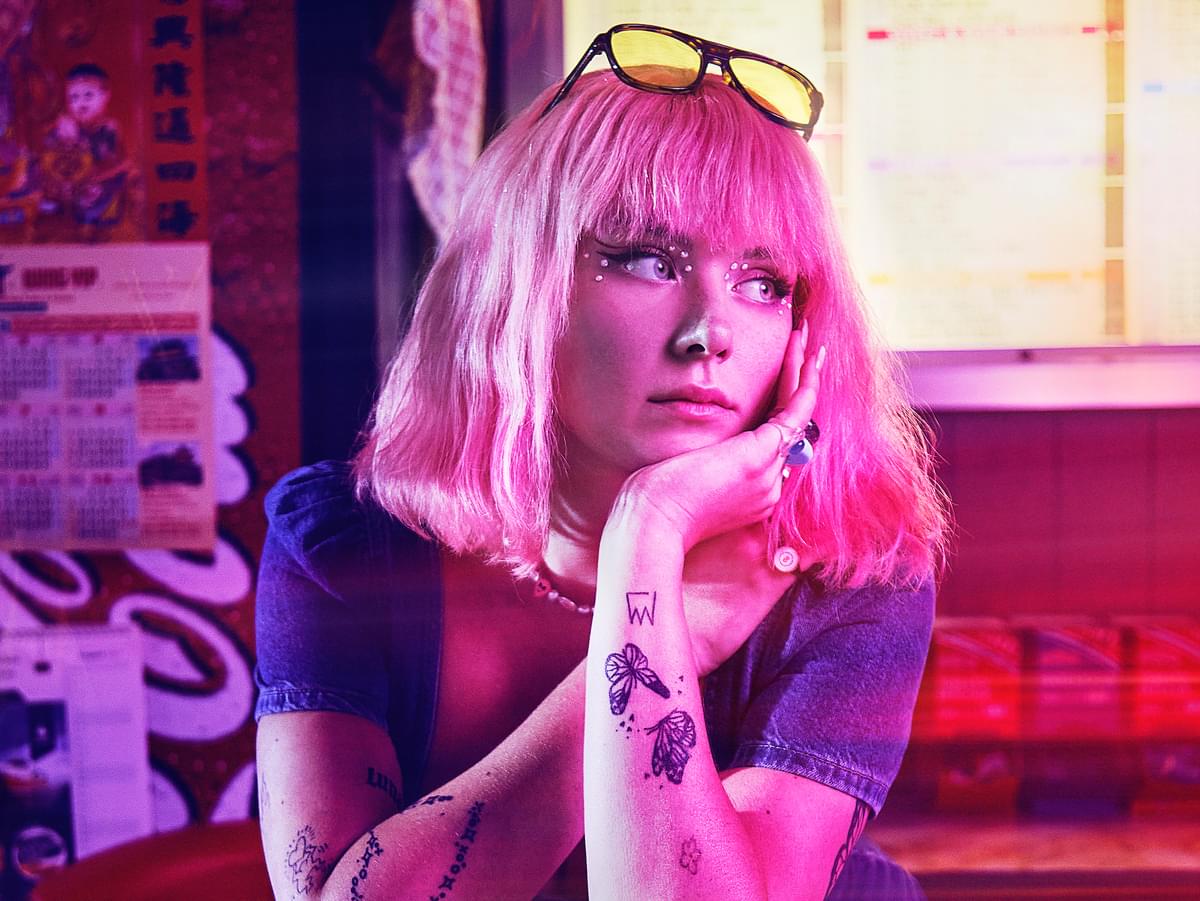 April shares her pop star ambitions with new single "Piece Of Me"
Making her debut on Atlantic Records UK, Irish singer/songwriter April unleashes the mesmerising "Piece Of Me'.
"Piece Of Me" slowly swells with atmospheric vocal samples and fluttering synths creating a heartfelt sense of nostalgia. Marking the start of a very exciting chapter in this promising artist's continued rise, the County Kildare-born artist is embracing her first love; pop music. It's April's first release following her debut EPs which dropped last year and her first since moving to London.
Both were released independently and followed years of April sharing demos and ideas to her Soundcloud and YouTube pages. New Conditions, her first EP, showcased her storytelling craft with the intimate lo-fi bedroom pop of standout single "The Impossible Task Of Feeling Complete". Follow-up Luna was created quickly over a series of Zoom sessions between frequent collaborator Fred Macpherson (Spector) and fellow rising Irish star Kojaque, offering a little more exploration across its four tracks, it still sat firmly in a lo-fi world of alternative soundscapes.
Teaming up with Macpherson and songwriter/producer Frank Colucci, "Piece Of Me" offers a taste of pop bangers yet-to-come. Diving into new territory, April is ready to live out her childhood dreams. "I want to be a pop star," she laughs, "that's been my dream since I was a kid." Admitting there was a time when she felt "too cool for pop music," it's artists like Charli XCX and Lady Gaga who's have been long-term obsessions for April that have inspired her transformation.
Starting life with a stripped-back, chilled vibe April remembers sending the demo over to Macpherson who "changed it up and made it super cool" injecting the energy and spark that's set to continue to grow as April's sound begin to evolve. Describing her songwriting as intentionally both "personal and vague," "Piece Of Me" sees her explore the feeling of longing; "I was a sad bitch and I wanted a boyfriend," she laughs.
Paired with a music video that runs like an episode of a cult drama or even a rom-com short, April was heavily inspired by the visual aesthetics of HBO hit series Euphoria when making her initial mood boards for the clip. Describing the glam process as "very intense" with make-up artists poking her face, wig fittings and the stylist arriving at her home with "all these outfits." It was on the shoot for the video where the enormity of working with a major label team really came into view and how invigorating it is to see so many people rally around you to make your vision come to life.
"I'm having so much more fun now," April says explaining that even the process in the studio is more exciting. She's also excited about the latest batch of songs she's been working, which won't be out for a while, "I'm obsessed with them and I wish I could release them right after "Piece Of Me," she reveals "but we're trying to not just immediately throw out this big, crazy song, it has to be a journey."
Get the Best Fit take on the week in music direct to your inbox every Friday